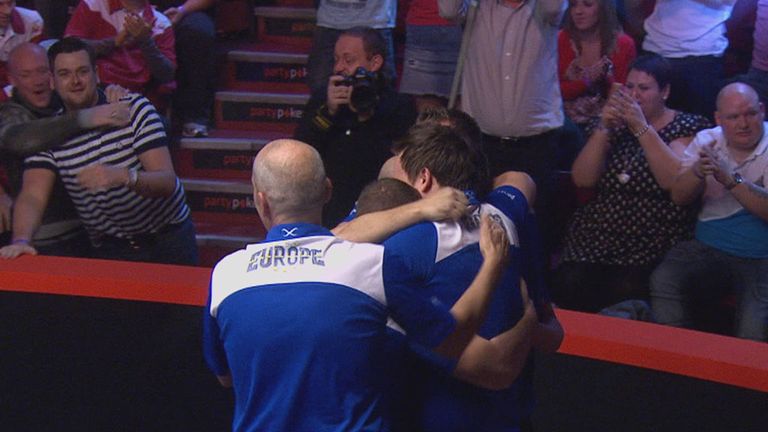 The 2015 PartyPoker Mosconi Cup will be hosted by the New Tropicana in Las Vegas from December 7-10.
The sport's biggest team tournament, known as the Ryder Cup of Pool, will be going to Vegas for the seventh time and all four days will be covered live on Sky Sports.
Europe are unbeaten in the event since 2010 but Team USA could be backed by the biggest crowd in the event's history at the extensively remodelled resort at the north end of the Strip, across the road from the MGM Grand.
Matchroom chairman Barry Hearn said: "I am delighted to be taking the Mosconi Cup to the New Tropicana Las Vegas this year and after the huge crowds at Blackpool last December, I believe we can surpass that this time.
"It's always very exciting to be taking the Mosconi Cup to a new venue and we will be working very hard with the all-new resort and casino over the coming months to make this one to remember.
"Las Vegas is always a special place for the Europeans and they have enjoyed great success in recent years but it's about time that the USA side took back the Cup. With the support of a huge American crowd I believe that they will have every chance in December."