Sky Sports will show coverage of the 2017 Allianz World Championship as an all new season of the Drone Racing League returns - but how does it work?
The DRL is the premier drone racing circuit for elite FPV pilots from around the world and this year promises to be the most exciting ever, and you'll be able to follow it on Sky Sports Mix from June.
After the success of 2016's DRL season, this year's World Championship will include six races with 16 of the world's greatest drone racers battling it out to be crowned the World's Greatest Drone Racing Pilot.
An elimination-style competition ensures the drama remains through each leg as the excitement builds towards the championship conclusion at the end of the season.
Pilots are preparing to race in six cities around the world in the 2017 Drone Racing League, with the final taking place at Alexandra Palace.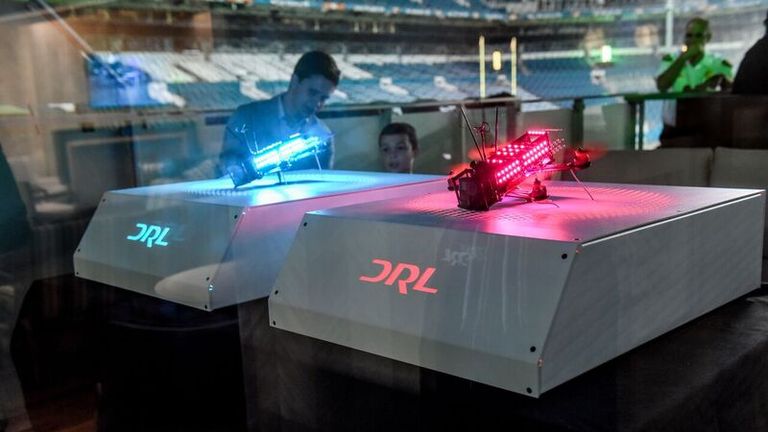 DRL's custom designed racing drones reach speeds of more than 90mph as the limits of First Person View flight are tested to the extreme in a strong of thrilling races across three-dimensional racecourses from iconic venues around the world.
Miami, Los Angeles and Manhattan are among the venues previously used but 2017 will see the Allianz World Championship take to the world stage with the first of a new multi-year partnership set to bring the DRL to new fans around the world.
The Drone Racing League launched in January 2016 as the only global professional drone racing organisation, hosting five professional races in its inaugural season. DRL's first season reached millions of fans around the world, including more than 30 million broadcast viewers and more than 43 million views of its digital content.