Carolijn Brouwer feels stronger than ever ahead of Volvo Ocean Race
By Dev Trehan
Last Updated: 10/11/17 1:46pm
Three-time Olympian Carolijn Brouwer says she is in the shape of her life after being named as one of two female sailors who will compete for the Dongfeng Race Team in the next edition of the Volvo Ocean Race.
The Dutch sailor was part of the Team SCA boat that caused a splash in the 2014-15 race when they claimed victory in the Lisbon to Lorient leg, becoming the first all-female crew to win a Volvo Ocean stage in 25 years.
Brouwer, 43, will be joined in the race by former world champion Marie Riou from France, but the duo will set sail as part of the mixed, multi-national Dongfeng Race Team when the next race gets underway from Alicante in October.
"On a personal level, sailing with the guys on Dongfeng is going to be a huge learning curve," Brouwer told Sky Sports.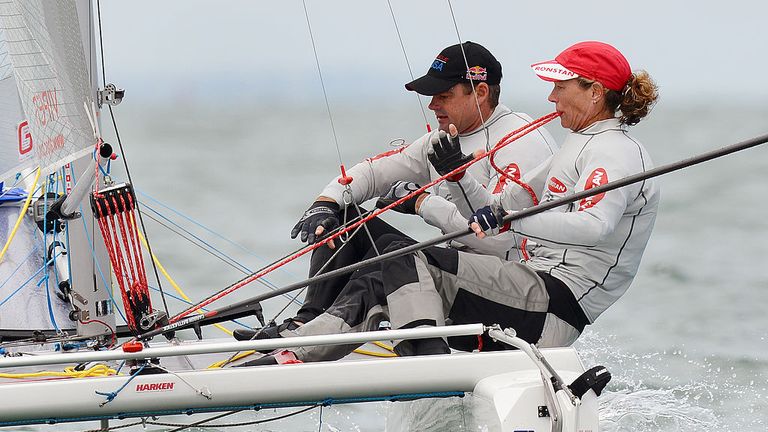 "There is so much experience that the French, the Chinese and the Kiwi guys bring to the team. There is huge potential there and I'm really excited about it.
"I've sailed on mixed crews on other big boats and yachts, so racing alongside men is not new for me, but that doesn't mean it's going to be easy.
"I know there will be hard moments during the race but I have been training hard and I'm now up to 70kg after adding 5kg worth of muscle mass.
"I feel the strongest and fittest I have ever been in my life. I feel like I can take on anyone. I feel like I can take on the world."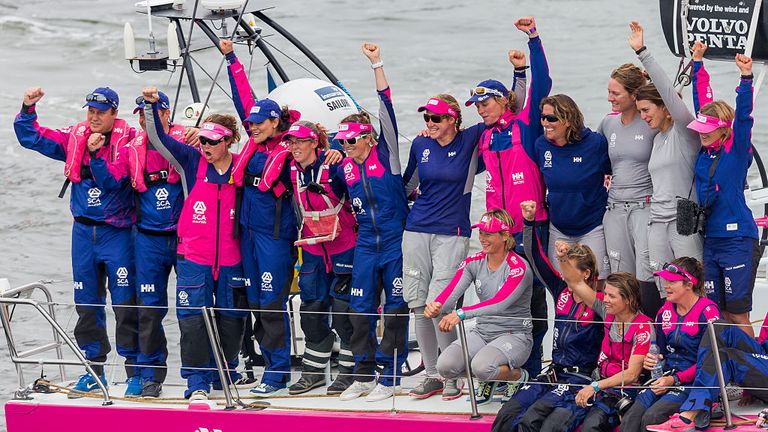 Rule changes announced by organisers last October - designed to encourage more teams to recruit females - will restrict all-male crews to seven sailors in the next edition of the race. Teams will be allowed an even split of five men and five women and all-female crews will be allowed up to seven sailors.
"I see the rule changes in two ways," Brouwer said.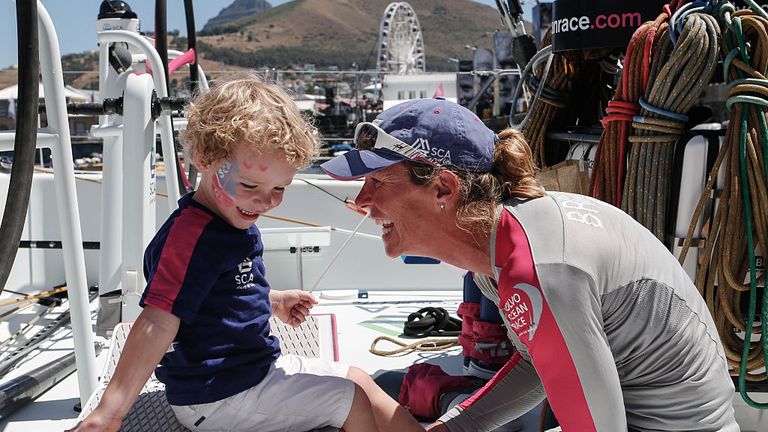 "On one hand it's great for women's sailing because it keeps women in the race but at the same time I hope the rule change does not diminish the chances of there being a women's boat in the race.
"In an ideal world I would have preferred to have seen two women's boats in the race, which would allow us to almost have an in-house competition within the race, with the two boats trying to beat each other.
"But I think the rule change has kept women in the race and that's a big thing because, if there were no women in the race, before you know it another three or four years go past and then you almost have to start again from scratch. It's a great move but overall more needs to happen."