50 Cent accepts Khabib Nurmagomedov's invite to Russia
Rapper said Khabib is 'new face' of contact sport and that he is 'making the deal'
By Zinny Boswell
Last Updated: 14/10/18 10:37am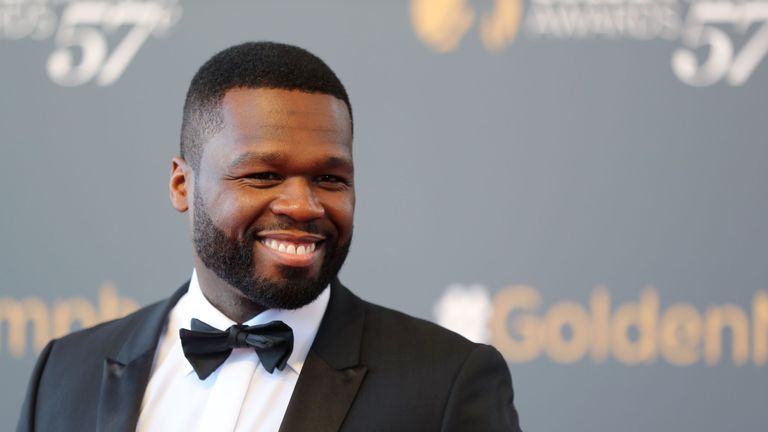 Curtis '50 Cent' Jackson has agreed to meet Khabib Nurmagomedov in his native Russia as he looks to tempt the fighter away from UFC to rival promotion Bellator.
The New York rapper said he would give Khabib $2m to fight for him at Bellator - the same figure he was set to receive after his win over Conor McGregor at UFC 229. The Nevada State Athletic Commission is currently withholding the Russian's purse after he jumped out the ring to attack his rival's team following the fight.
Khabib responded to 50 Cent's Instagram post, in which he described UFC's treatment of the fighter as "wrong", by inviting him to his birthplace Dagestan in Russia and thanking him for his "support".
50 Cent, in an Instagram post, said: "I'm taking Khabib up on his offer and I'm going to see him and his team in Dagestan after I wrap directing Power #bellator."
In a subsequent post, 50 Cent added: "The new face of contact sports is Khabib. He is the real deal. I mean he is real and I'm making the deal."
Khabib and McGregor both received temporary suspensions following the ugly scenes which marred UFC 229, but the Irishman did receive his $3m purse.
50 Cent has business ties with Bellator having signed a clothing deal with the company last month, before announcing he would award a $1m cash prize to the winner of the stable's Welterweight Grand Prix.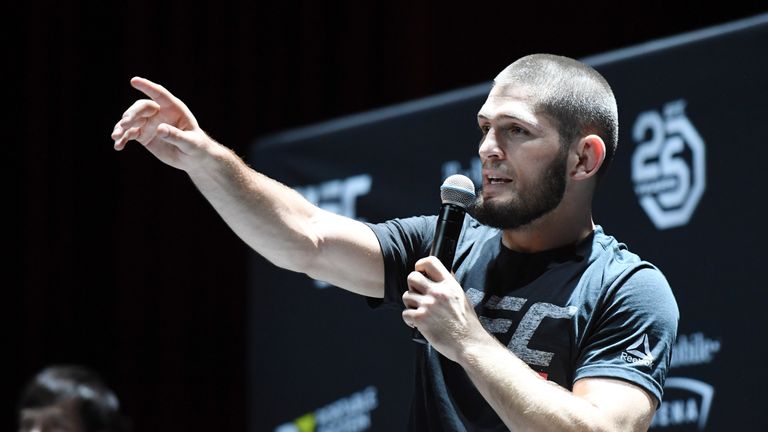 Khabib has threatened to leave UFC is if his sparring partner Zubaira Tukhugov is fired for his involvement in the melee involving McGregor following their fight.
It appears 50 Cent is not the only person trying to convince Khabib away from UFC with the Russian revealing he has also had an offer to join the WWE.