After failing to live up to expectations during the opening quarter of the season, the Boston Celtics are beginning to resemble the team many expected to challenge for the NBA title, writes Sam Johnston.
It was a glorious defeat for Boston back in May as Brad Stevens' young Celtics, without the injured Kyrie Irving and Gordon Hayward, were lauded as they came up just short against LeBron James and the Cleveland Cavaliers in game seven of the Eastern Conference finals.
A star was born in Jayson Tatum, while Jaylen Brown and Terry Rozier also took advantage of extended minutes to set the Celtics up with extraordinary strength in depth - and heightened expectations - for the 2018-19 season.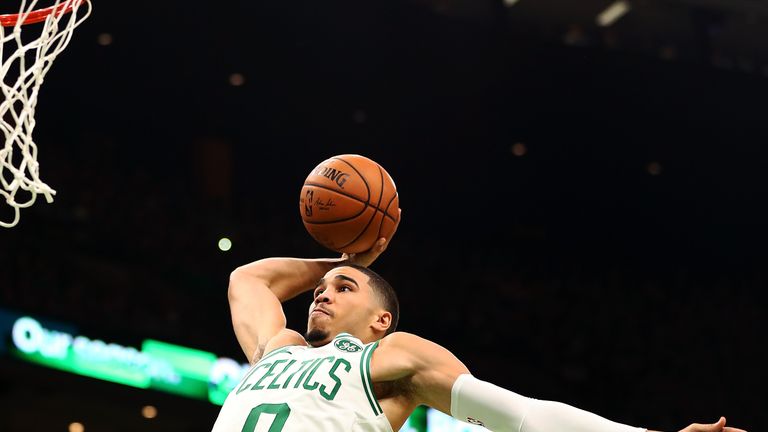 There was the odd question mark over how those young stars - and Hayward, who was returning from a gruesome ankle break - would adjust to slightly different roles as the squad returned to full fitness.
Although the Celtics weren't firing on all cylinders, a 6-2 start to the season did little to quell the hype surrounding the team and Stephens, who is widely regarded as the best young coach in the league.
However, eight losses in the next 12 games followed, and previously unheard questions were being asked of the franchise. Would Hayward ever recover something close to his pre-injury form? Had Taytum, Brown and Rozier's play-off performances led to an overvaluation of their talent? Was the 32-year-old Al Horford beginning to show signs of decline?
Live NBA: New York @ Boston
The only positive for the Celtics during that run was the play of Irving, who has looked better than ever after missing the second half of last season following knee surgery.
The 2016 NBA champion was almost single-handedly keeping Boston afloat, with two of their four wins during that run thanks to his starring performances. A 39-point showing against the Phoenix Suns was soon followed by 43 against the Toronto Raptors, which at least assured the Celtics they could compete with the Eastern Conference leader.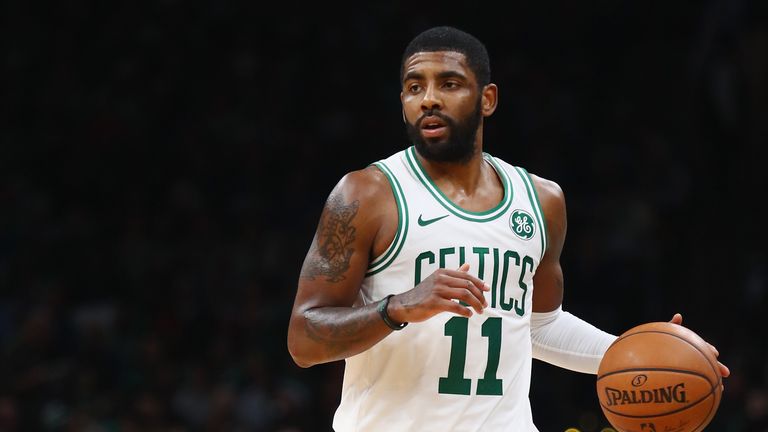 But when another loss followed, the usually unflappable Stevens, made his move. The struggling Hayward was benched in favour of a larger line-up with Aron Baynes in at center and Al Horford shifting to power forward.
It didn't seem to make much difference as losses against the Charlotte Hornets and New York Knicks followed and a frustrated Irving expressed his frustration at his younger teammates. Another line-up change followed, but this time it was forced by Horford suffering a knee injury.
Enter the first Marcus - Morris. A win in Atlanta was followed by a loss in Dallas, during which Jaylen Brown suffered back bruising from a heavy fall, which would rule him out for three games. Enter the second Marcus - Smart.
Morris and Smart are far from the most talented duo on the Celtics roster, but are undoubtedly the toughest and most energetic players at Stevens' disposal.
The changes - albeit enforced - bore fruit immediately. With Horford back in place of Baynes, an impressive road win at New Orleans was followed by a home rout over the Cleveland Cavaliers.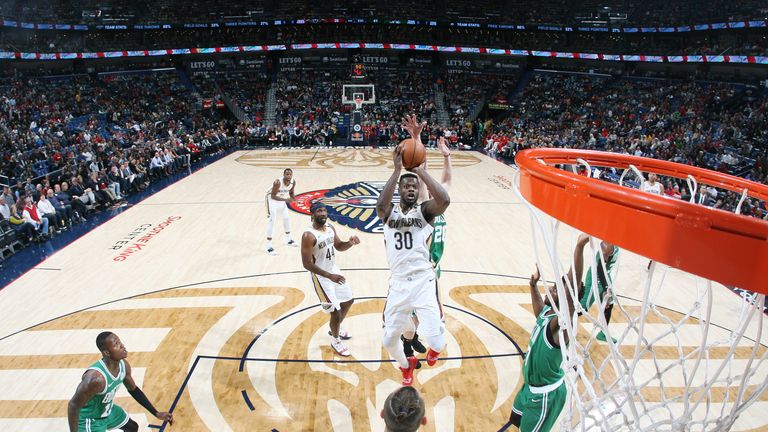 Smart had just 20 points across the two games but his all-round impact was appreciated by his backcourt partner.
"We really had that mindset going that we wanted to start off the game and have a defensive presence," Irving said after the win in New Orleans.
"Marcus on the ball took some of that pressure off me, being off the ball as well offensively and defensively. Having Marcus in there gave me that outlet to be able get off the ball."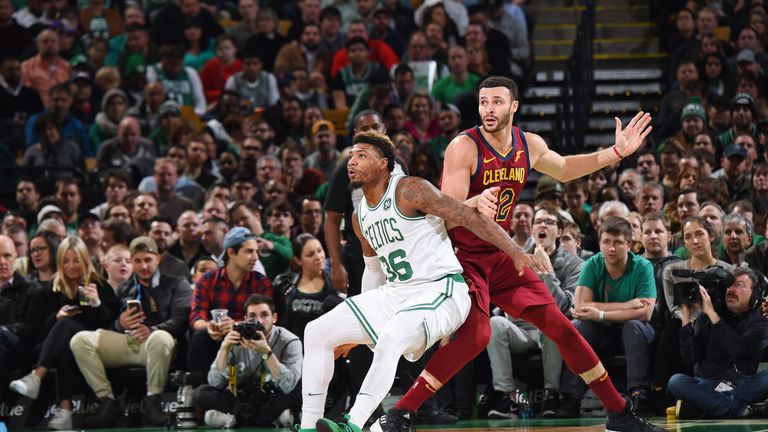 Morris' impact was evident in both numbers and emotional impact. He had a first double-double since late October in the Pelicans win and backed that up with 15 more points against Cleveland.
While the energy of Morris and Smart can get Boston out of their slump, for the Celtics to challenge for a championship, they will require Hayward to play like the All-Star free agent - or the 'Old G' as he described himself - that they signed in the summer of 2017.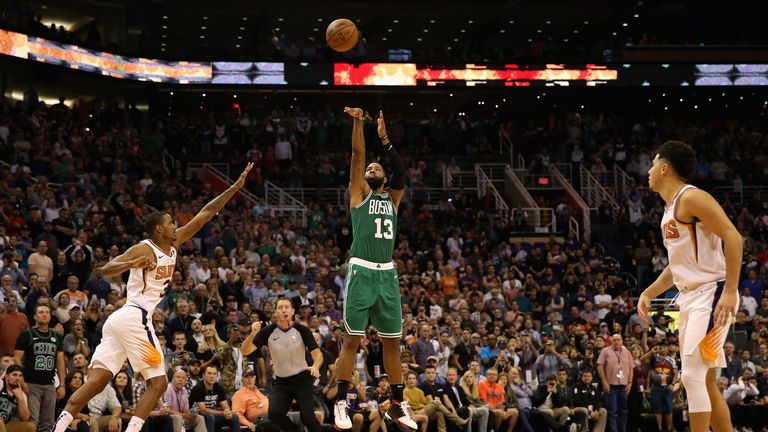 With the squad's spirit lifted by those wins, the moment they had wanted most arrived in Minnesota - a breakout game for Hayward against the Timberwolves.
'Old G' showed up as Hayward delivered season-highs of 30 points and eight assists, and tied his season-high with nine rebounds. After draining crucial three-pointers and a forceful left-handed layup down the stretch, the 28-year-old was mobbed by his teammates during his post-game interview.
"I thought the drive at the end of the game was really forceful," Stevens said. "We saw that a couple of times in practice. That's a little wrinkle that we hadn't seen as much in the last couple of weeks. You knew that was coming."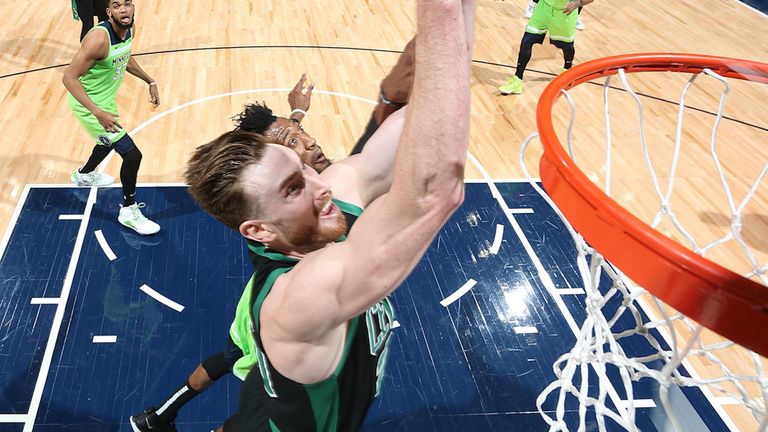 Hayward becoming more comfortable attacking the rim is crucial for the Celtics, who have averaged less free throw attempts per game than any other team in the NBA this season.
The Celtics will be strengthened by the return of Brown for the visit of the Knicks on Thursday night and the wing says he is ready to embrace coming off the bench, with Stevens unlikely to alter what has been a successful formula.
"Marcus (Smart) and Marcus (Morris) have been playing extremely well, and our team is looking completely different in the initial start of the game," Brown said.
"I haven't talked to Brad or anybody else but however we can keep this going, playing the right way and continue to win, I'm 100 per cent for it."
With a favourable schedule of seven very winnable games to come for Boston over the next two weeks, Stevens will hope to see his side push on from their current 13-10 position and make ground on Toronto, the Milwaukee Bucks and Philadelphia 76ers, with their main Eastern Conference rivals having stolen an early march.
For how long Hayward and Brown will play from the bench remains to be seen, but Stevens is hoping benefits will emerge further down the line.
"I didn't play at this level but, in my experience," Stevens said. "I learned a heck of a lot more about myself when I was on the bench than I did when things were in the starting line-up."
Thursday night's games
New York Knicks @ Boston Celtics, 1am, live on Sky Sports Arena
Phoenix Suns @ Portland Trail Blazers, 3am
Houston Rockets @ Utah Jazz, 3:30am
Sky Sports is the new home of the NBA in the UK with live coverage throughout the week, including selected live games free to all Sky subscribers via Sky Sports Mix.
And www.skysports.com/nba will be your home for news, reports, video and features throughout the season while you can follow us @SkySportsNBA