Sky Live: British Fast5 All-Stars
8 teams, 5 hours, 1 trophy - coverage underway on Sky Sports Mix from 1pm
By Sacha Shipway
Last Updated: 30/10/19 2:14pm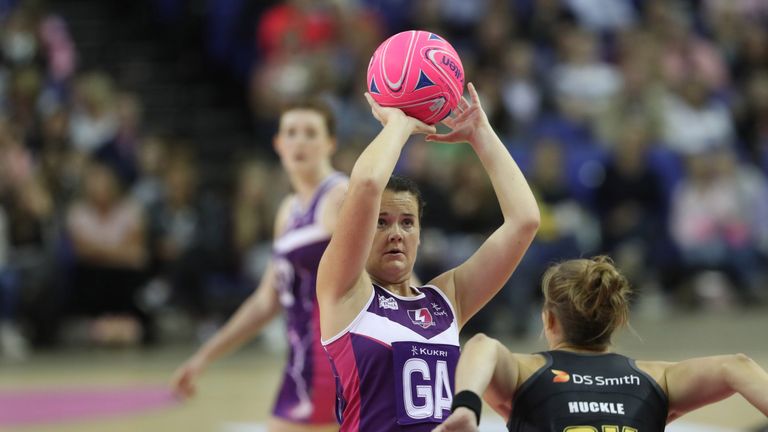 Some of netball's greatest players have flown in to fill All-Star positions and combine with some of the brightest home-grown talent for the 2018 British Fast5 All-Stars Championship.
All eight teams will play at least two games across five hours as they battle it out and see who will take home the title, the trophy and the £25,000 winner's cheque.
Unlike traditional netball, teams are made up of five rather than seven players and shooters have the opportunity to net long-bombs from a five or three-point zone, or they can play it safe for one point under the net.
The golden buzzer is back, allowing coaches to select a two-minute period in which all points will be doubled, meaning players can put up to 10 points on the scoreboard in just one shot.
It's fast, furious and unpredictable, here's who to look out for in each team.
British Fast5 All-Stars championship draw:
| | | | |
| --- | --- | --- | --- |
| Match 1: | Loughborough Lightning | vs | Surrey Storm |
| Match 2: | Strathclyde Sirens | vs | Severn Stars |
| Match 3: | Team Bath | vs | Manchester Thunder |
| Match 4: | Benecos Mavericks | vs | Wasps |
Loughborough Lightning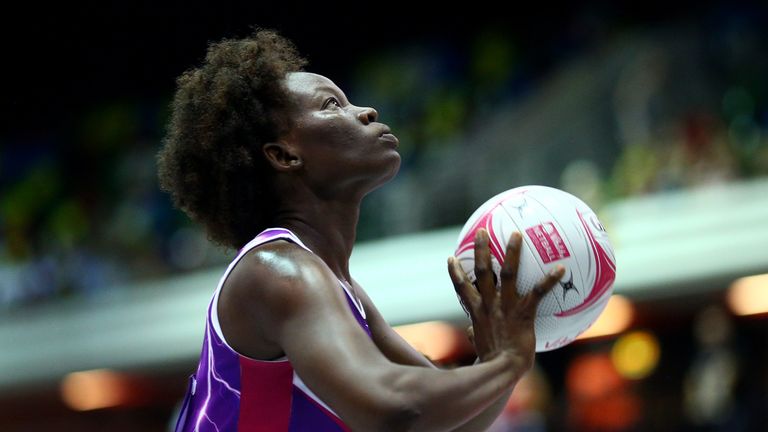 Lightning took the inaugural title, thanks to the long-range queen Renske Stoltz who is back in action again this year.
The South African was awarded MVP in last year's competition and she'll pair up with Peace Proscovia in the shooting circle, making her final appearance before a move to Suncorp Netball in Australia.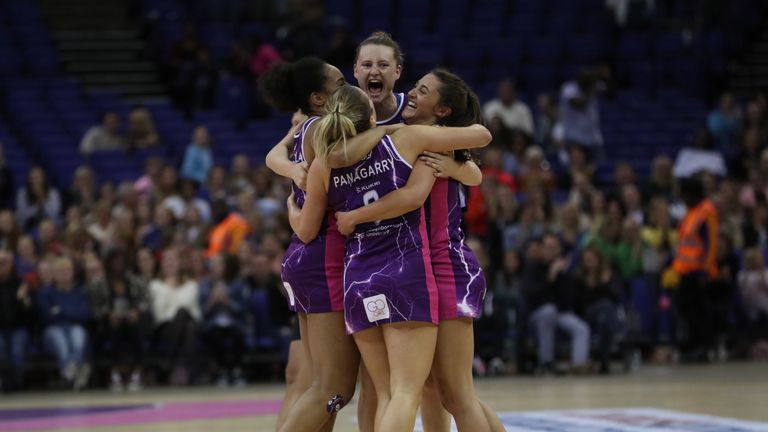 Lightning are led by former England player Sara Bayman, who moved into the director of netball role on the back of last season, and include Vicki Oyesola and mid-courter Jess Shaw, who said: "It's really exciting going in as title-holders.
"We started training last week, hopefully we'll make that final and take the trophy home again."
Surrey Storm
Storm will open the competition by taking on last year's winners Lightning - meaning they'll be facing the shooting duo of Stoltz and Proscovia, but Storm have signed one of the world's best netballers - Australian defender Sharni Layton.
Fans will see Layton roaring from the back as she combines with South African defender Shadine van der Merwe, while newly-appointed director of netball, Mikki Austin, will also don the mid-court bib.
South African shooter Sigi Burger will be in the attacking end and, after Storm failed to make the semi-finals last year, Austin says they mean business in 2018: "I'm really excited to put on a dress and get out alongside my team and someone like Sharni."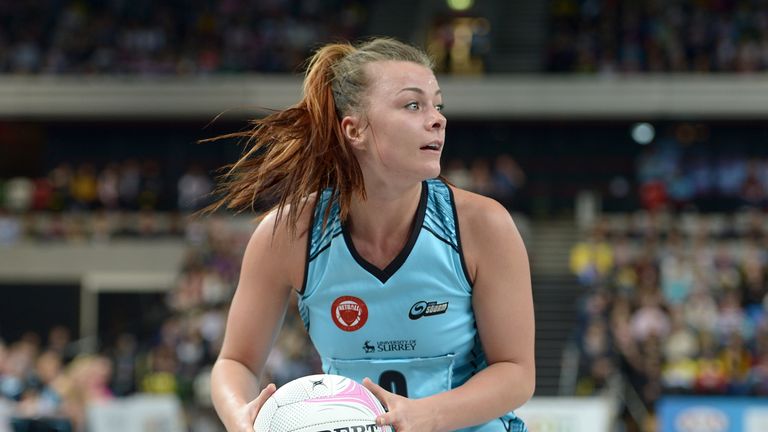 Strathclyde Sirens
This is the first year Sirens will be playing in the tournament - bringing a host of Scotland international players into the mix.
All Star mid-courter and Australian U21 player, Gia Abernethy joins fellow All Star and New Zealand powerhouse Cat Tuivaiti, who is another huge coup for the tournament.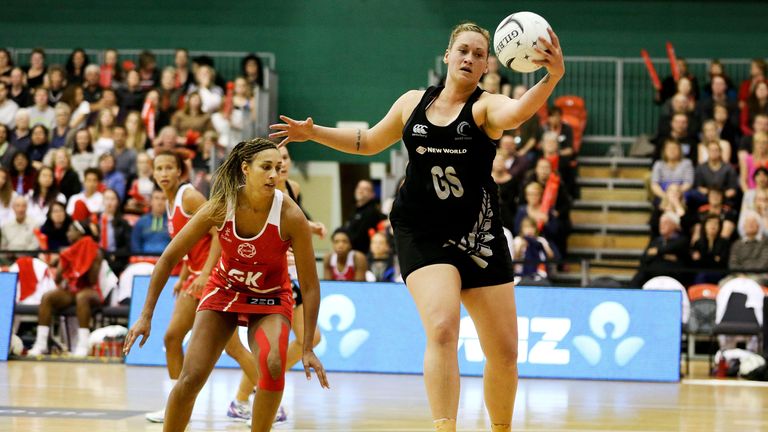 The Kiwi shooter will bring a wealth of experience to the Scottish side and fans can expect to see her firing on all cylinders from long range, once she overcomes a few nerves: "It's a very different style of game but a style I like that you can get really creative with it, so I'm pretty excited but a little bit nervous."
Severn Stars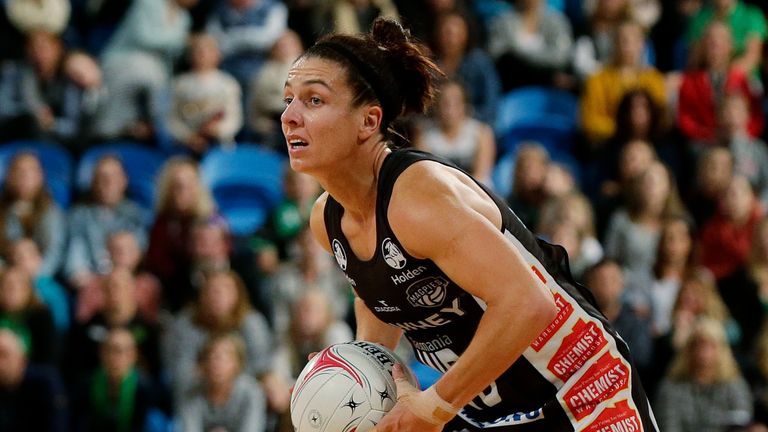 Another Aussie joins the tournament with Ashleigh Brazill filling an All-Star role for Stars in the mid-court, while England international Iona Darroch, fresh off winning the U21 European Championships, is also one to watch.
South African shooting sensation Maryka Holtzhausen will be under the post after re-signing with the club for her second season, while Brazill is relishing the prospect. She said: "It's going to be tough but I'm really excited, I actually prefer Fast5 to normal netball so it's great that I've had the opportunity to come over here and see what England have."
Team Bath
A mixture of the new and familiar line up for last year's runners-up, Team Bath. England international and dynamic defender Stacey Francis returns to the UK from Australia where she's been playing with Super Netball finalists West Coast Fever.
Australian shooter, Beryl Friday who won the ANZ title twice with the Queensland Firebirds, is also on the squad. Fans will be hoping the team have learned their lesson after the coaches forgot to press the golden buzzer last year.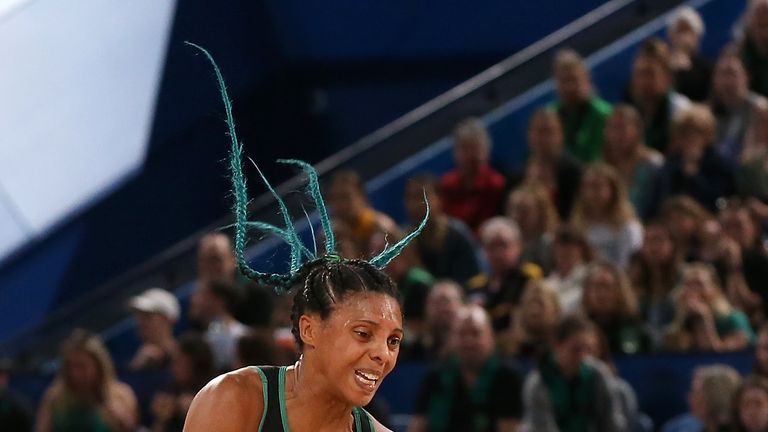 Mid-courter, Imogen Allison says it won't happen again: "I'm scarred from us not getting the Power Play last year. We've been getting the coaches to practise - they won't mind me joking about it. We'll make sure they press the golden buzzer this time."
Manchester Thunder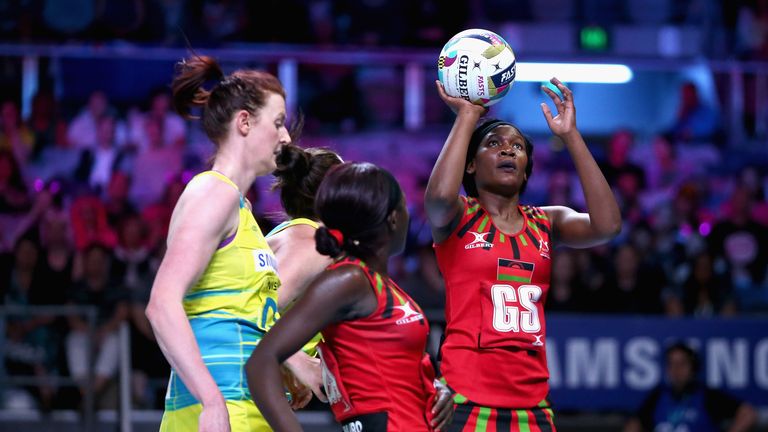 Thunder have added New Zealand players Anna Thompson and Te-Huinga Reo Selby-Rickit to a squad that includes Malawian shooter Joyce Mvula, who said: "Fast5 is a fun game, you can do anything… you have to enjoy it!"
Thunder go up against Team Bath in their opener and the Thunder squad are strengthened by Northern Ireland international Caroline O'Hanlon in the mid-court and captain Emma Dovey returns in the defensive end.
benecos Mavericks
Mavs narrowly missed out on the semi-finals last year but with All-Stars Karyn Bailey and Jo Trip book-ending the court, they'll be hoping to improve on last year's showing.
Mid-courter Georgia Lees has moved across from Surrey Storm and will feature, while England international Gabby Marshall can't wait to get going.
"I think the competition has definitely stepped up from last year with international signings that different teams have made," she said.
"The whole feel behind it is a lot different because the competition is in its second year, people know what to expect and the fans have really got behind it. Hopefully it'll be a really good spectacle."
Wasps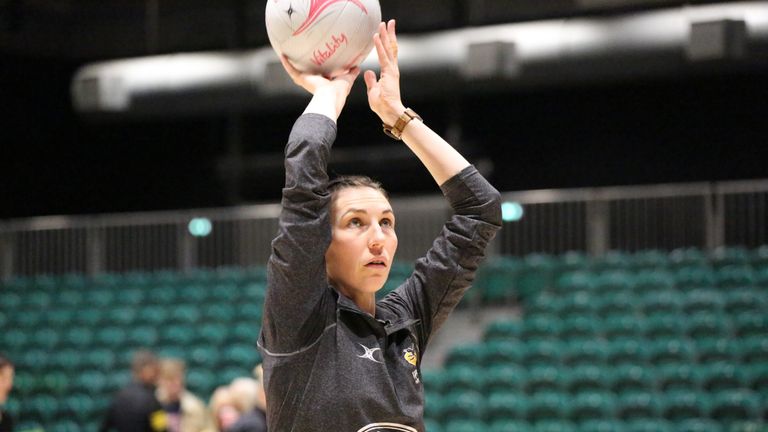 Double Superleague champions Wasps will be hoping to emulate their Superleague success at Fast5. Rachel Dunn, who was an integral part of the squad who won the domestic title, will be shooting while England international Francesca Williams will back in the defensive third with Australian Sam May.
Fast5 All Stars will give fans the first opportunity to see new signings Tamsin Moala, Chloe Essam and Katie Harris hit the court and Sam May says the focus has been on the change of format.
"For the last three weeks we've been playing with Wasps as a group and training in the Fast5 format which is very different to the normal netball format. It'll be really exciting to actually get on court."
To get a ticket, head to www.fast5allstars.co.uk.
You can watch the fast-paced action live on Sky Sports Mix, which is free for all Sky subscribers, from 1pm this Saturday.
Stick with us through the off-season as we reflect on the campaign, track the England internationals and the latest player movements ahead of a huge 2019 which will feature another thrilling Superleague season and the Netball World Cup.
You can now receive all the latest Vitality Superleague news and more on your personal devices. The Sky Sports mobile app will keep you up to date with the latest news from your favourite sports, including netball - >here's how to receive the alerts you want.