Fast5 All-Stars championship: Players tell us their favourite rule changes for the London extravaganza
By Sacha Shipway
Last Updated: 01/11/19 3:31pm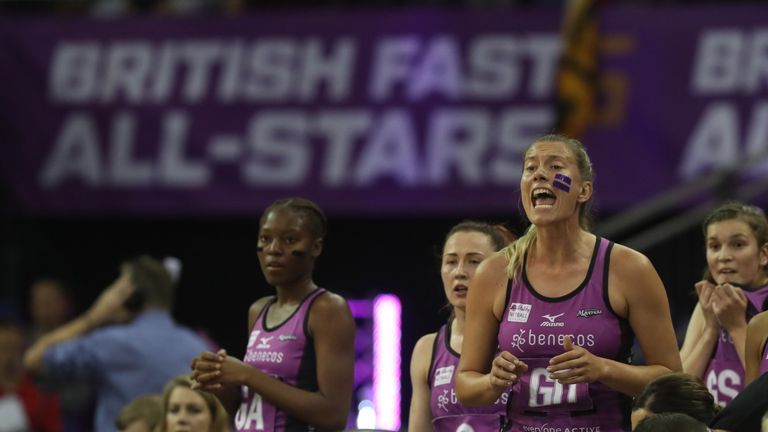 Whether it's the opportunity to shoot outside of the circle in the three or five-point zone, press the golden buzzer for 120 seconds of doubling your points, or tagging on and off with rolling substitutions - British Fast5 All-Stars championship is a world apart from traditional netball.
With multiple rule changes and only five players taking to the court at any one time, Fast5 is well and truly mixing things up. The players are ready to hit the Copper Box to see who will claim their share of the £100,000 prize money.
The competition's biggest names tell us which rules they're most looking forward to putting into practice in the second edition of Fast5 All-Stars on Saturday, and why...
Jess Shaw
Loughborough Lightning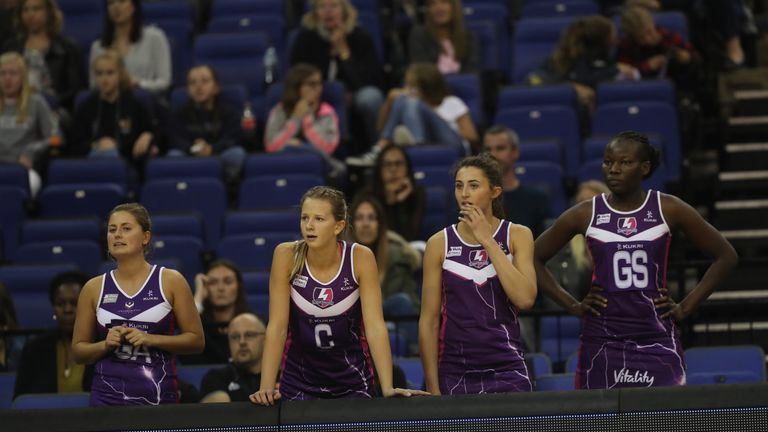 "The rolling subs is quite good because if you get a bit tired you can tag off, but I'd love to be a shooter because I love that you can shoot from outside the circle. But I don't think I'll get put there - I don't think we'll get anywhere if I do."
Sharni Layton
Surrey Storm
"It's a completely different game tactically, and the tactics are what make netball so exciting - people can look out to see what the defenders are doing to try and stop the shooter from shooting in the five-point zone, as well as what kind of plays we do in the powerplay."
Cat Tuivaiti
Strathclyde Sirens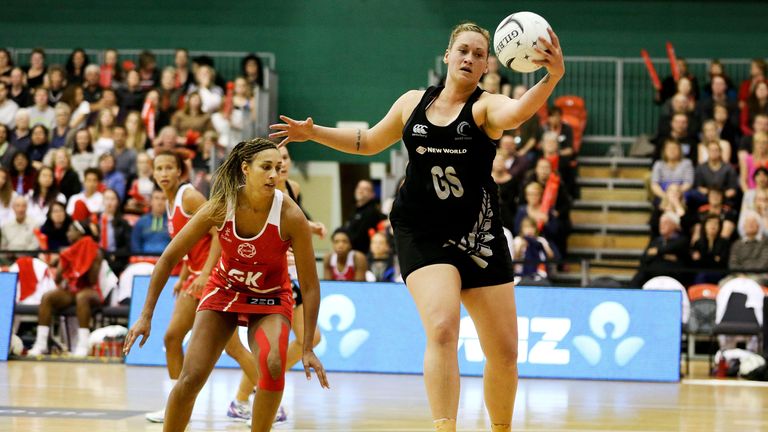 "I'm going to have a go at the long-bombs, because that's what I'm here for - to try new things. I'm just trying to get our awareness up as a team because it's so different to the traditional game."
Maryka Holtzhausen
Severn Stars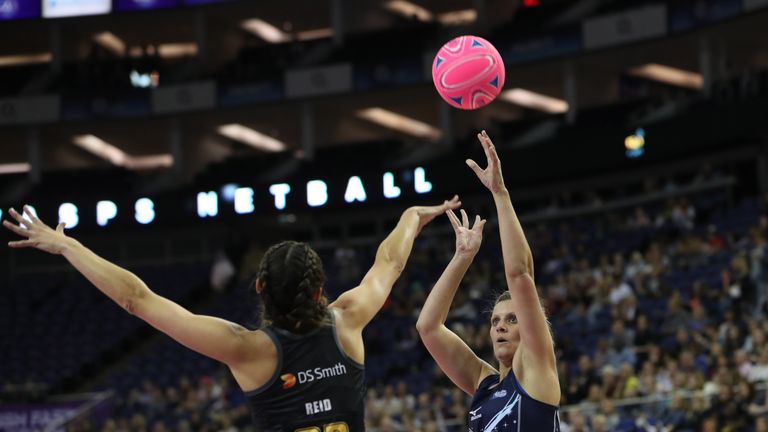 "I absolutely love long-range shots, especially during the powerplay. Being able to get a ten-point shot is unheard of in netball and as a shooter that's the one you want to get - so hopefully we can get a few in on Saturday."
Ashleigh Brazill
Severn Stars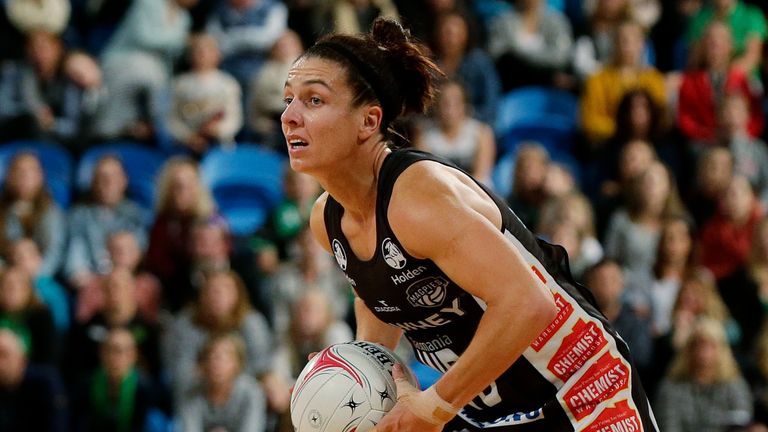 "I'm a centre-courter so I like when you get to run off and tag on and off the court, and I think it's really important that you can do that. One, because you can get the team out, everyone runs on court. But also because you want to be giving it 100 per cent and if you drop under that, it's so good that you can change, have a break and come back on."
Imogen Allison
Team Bath
"Powerplays makes it miles more exciting - that one shot can change the whole thing."
Joyce Mvula
Manchester Thunder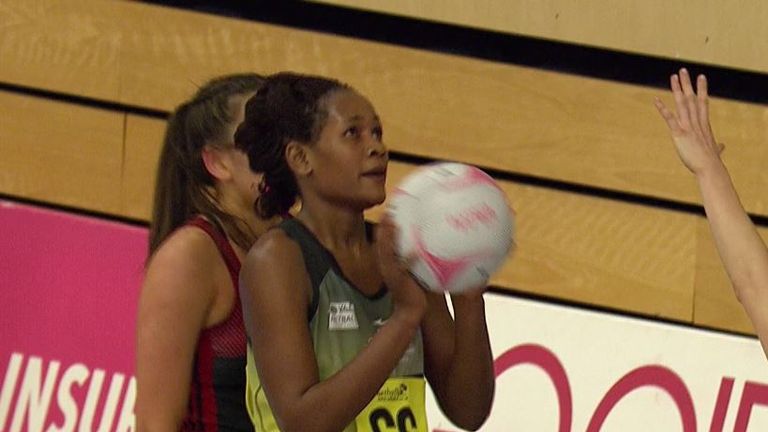 "Powerplay. It's two minutes so that'll be good - the other team may not be using it, so we'll have to be careful and make sure we do."
Gabby Marshall
benecos Mavericks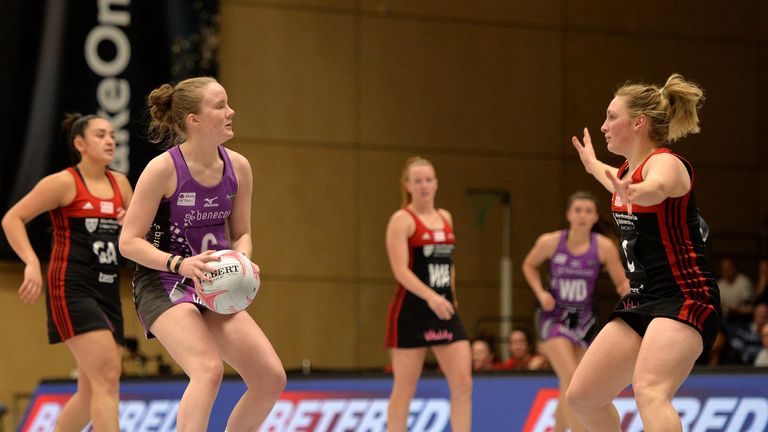 "Rolling substitutions: as a C, it's good to be able to know that you can go out there, run hard for four or five minutes, well, maybe not even that long, leave it all out there and be subbed off."
Sam May
Wasps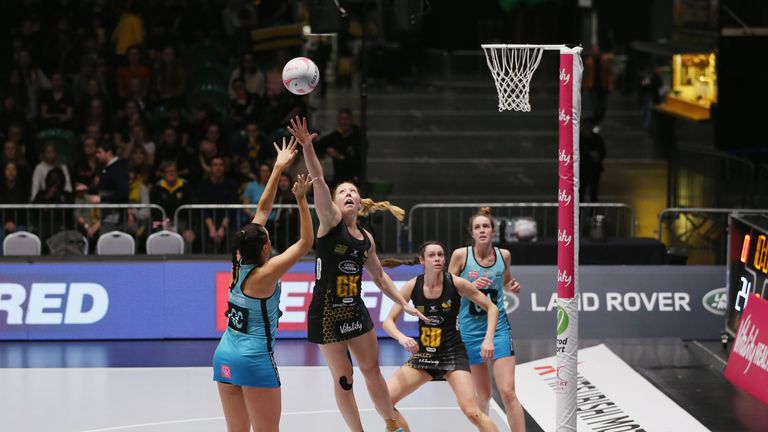 "The fact that you can just go hard and change with anyone is my favourite rule. The interchange is really good and adds a different aspect to the game. You get to see different players playing in different positions as well which is exciting."