Netball: Lottysha Cato signs for Superleague side Yorkshire Jets
The 6ft 6 shooter from Grenada joins Anna Carter's team for new season
Last Updated: 07/11/14 3:54pm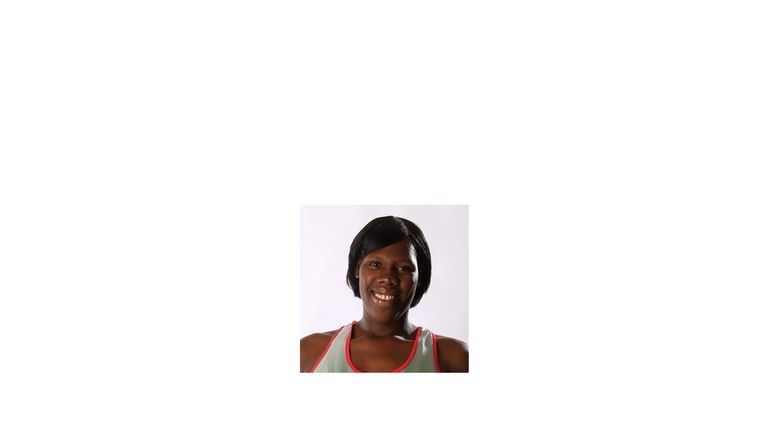 Yorkshire's Superleague netball team have made a key international signing as they countdown to the new season.
Lottysha Cato, who is 27-year old and from Grenada, will join the Yorkshire Jets for the 2015 Superleague season. Cato, known affectionately by teammates as 'Timmy', plays at goal shooter and, at 6ft 6, is one of the tallest players in the league.
Cato was the Caribbean island's first ever professional netballer when she came to the UK in 2010. She was signed by Superleague side Celtic Dragons and has been an influential figure member of the Welsh team ever since with shooting percentages well over 90%.
Yorkshire Jets Head Coach Anna Carter is excited about the prospect of having the internationally respected player joining her squad:
"Lottysha Cato has been one of the most exhilarating shooters in the Netball Superleague in recent years helping bring success to her team and her teammates. We are delighted she has chosen to play for the Yorkshire Jets in the 2015 season.
"I am currently building my squad for the new campaign, which begins in January, and Cato will add an exciting dimension to the team with our mix of young and experienced, home grown and overseas players.
"She is committed to helping build the profile of our team and I am sure our supporters will enjoy watching her as we take our home games across Yorkshire in 2015."
Speaking about her signing, Lottysha Cato said:
"I love playing Superleague Netball in the UK and am thrilled to have been offered the chance to play for the Yorkshire Jets in 2015. I look forward to linking up with my new team mates soon to begin preparing for an exciting season."
You can watch the Netball Superleague live on Sky Sports in 2015. To find out more head to www.skysports.com/netball or follow us on Twitter @SkyNetball
You can also purchase tickets for live games from http://tickets.sky.com/Netball/