Jarvis Landry of the Miami Dolphins has revealed his top five NFL receivers, including close friend Odell Beckham Jr.
Watch the video at the top of this page to see Landry explain the brilliance of the NFL's finest receivers, and what makes the New York Giants' Beckham Jr stand out.
Asked what makes Beckham Jr unique, Landry said: "His ability to be a complete receiver - to catch the ball underneath and still go to the house, to catch the D-ball, to have the catch radius that he has. It's allowed him to excel."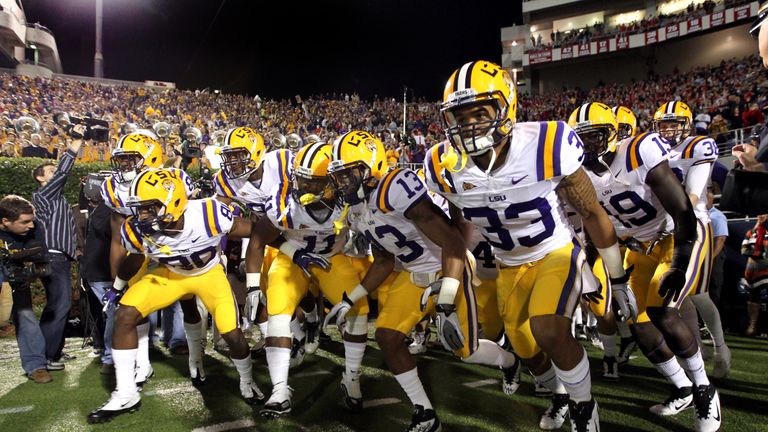 Landry and Beckham Jr's friendship began as budding athletes at Louisiana State University, and has continued into their NFL careers.
"If I play the Redskins this weekend and he plays them next weekend, he gives me tips and I give him tips," Landry said. "Just things to help each other out."
"Between us, it's about creating a standard and when we're together, matching it. It's highly competitive."
Watch Jarvis Landry name his top five NFL wide receivers in the video at the top.
Sky customers can now upgrade to Sky Sports and get 12 months for just £18 per month. Upgrade now!