Antonio Brown restructures Pittsburgh Steelers deal to help with salary cap issue
By Andy Charles
Last Updated: 07/03/18 9:00pm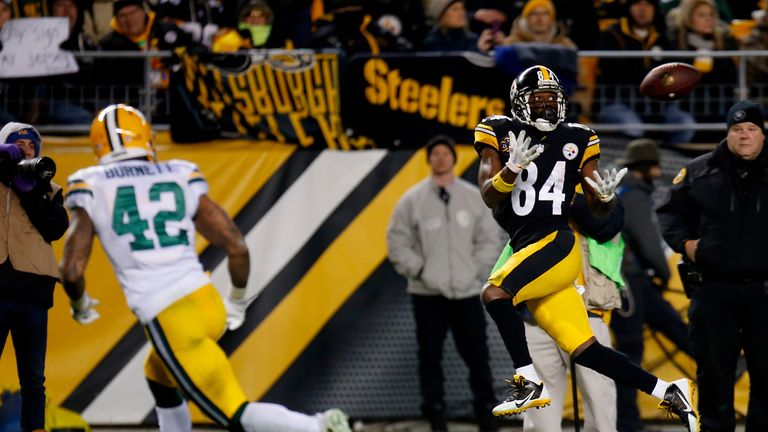 Antonio Brown has restructured his contract with the Pittsburgh Steelers to give the franchise more flexibility against the salary cap.
Brown, one of the leading wide receivers in the NFL, is converting much of his base salary and a roster bonus into signing bonuses, a move that could save the Steelers nearly $10m on this season's cap.
The All-Pro receiver is about to enter the first year of a $68m four-year extension he signed last February, having finished last season with a league-leading 1,533 receiving yards and nine touchdowns.
He is the third Steelers player to restructure his contract in recent months, following on from the example set by guard David DeCastro and defensive end Stephon Tuitt.
The Steelers were set to exceed the salary cap by around $8.7m after placing running back Le'Veon Bell on a $14.54m franchise tag contract on Tuesday.
Those restructured deals could also give the Steelers more help in free agency, which begins next week, while there remains a chance a contract could be agreed with Bell.
Bell previously threatened to sit out a season, or even retire from the NFL entirely, if he was hit with a franchise tag for the second successive season.