NFL to investigate Derrius Guice questioning during Scouting Combine
By Andy Charles
Last Updated: 08/03/18 6:59pm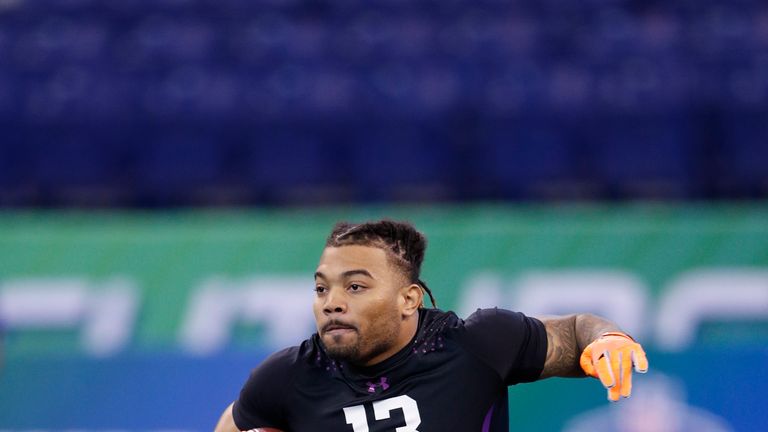 The NFL is investigating questions which were asked of LSU running-back Derrius Grice during last weekend's Scouting Combine in Indianapolis.
As well as physical tests potential draftees are asked to go through, players also attend interviews which are designed to test their character ahead of a career in the professional game.
Grice claimed on Wednesday he was asked by interviewers whether he "liked men" and whether his "mom sells herself".
The NFL has previously had to deal with similar accusations made by 2016 draftee Eli Apple and Dallas Cowboys wide receiver Dez Bryant, who also said he was asked if his mother was a prostitute in a pre-draft interview in 2010.
NFL spokesman Brian McCarthy said: "A question such as that is completely inappropriate and wholly contrary to league workplace policies.
"The NFL and its clubs are committed to providing equal employment opportunities to all employees in a manner that is consistent with our commitment to diversity and inclusion, state and federal laws and the CBA. We are looking into the matter.
"The league annually reminds clubs of these workplace policies that prohibit personnel from seeking information concerning a player's sexual orientation."
Guice ran for more than 3,000 yards in his three seasons at LSU and could be a first-round draft pick in Dallas late next month.