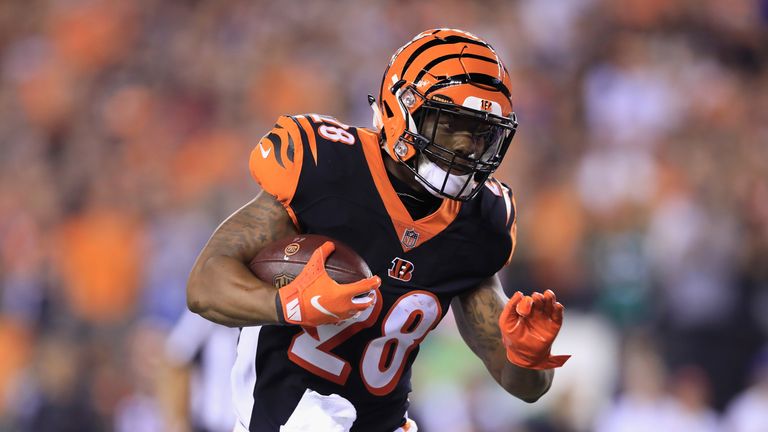 Cincinnati running back Joe Mixon will need arthroscopic surgery after injuring his right knee in the Bengals' 34-23 victory over the Baltimore Ravens on Thursday night.
Running back Mixon saw team doctors on Friday and will undergo more tests before having surgery on Saturday.
Mixon, 22, left Thursday's NFL game in the first half but returned in the fourth quarter and made a key 21-yard run which led to a field goal. He finished with 21 carries for 84 yards for the Bengals who are 2-0 on the season.
"It felt weird. My knee was hurting," Mixon said after the game. "Other than that, it's just the mental side of it. You always want to play at 100 percent, but when something is bothering you, it's hard mentally. I just had to check back in mentally and physically tough it out."
Mixon was selected by the Bengals in the second round of the 2017 draft out of Oklahoma and rushed for 626 yards and four touchdowns as a rookie.
Mixon also carried for 95 yards in the Bengals' season-opening victory over the Indianapolis Colts.
Back-up Giovani Bernard is expected to handle the primary running back duties in Mixon's absence. Bernard rushed six times for 27 yards in the win over the Ravens.
Bernard, 26, has averaged 46 catches per season in his five-year career, all with Cincinnati.