Golden Tate moves to Philadelphia Eagles from Detroit Lions
By AP Sport
Last Updated: 31/10/18 1:49pm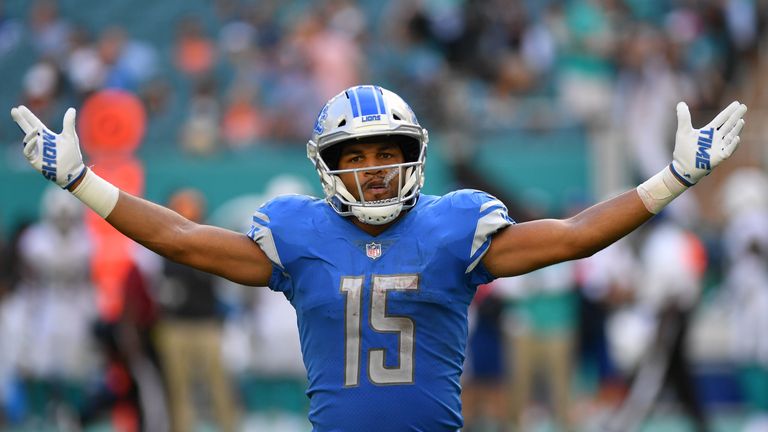 The Philadelphia Eagles have acquired wide receiver Golden Tate from the Detroit Lions for a third-round draft pick next year.
Tate has 44 catches for 517 yards and three touchdowns this season. He joins Alshon Jeffery, Nelson Agholor and Jordan Matthews, giving Carson Wentz another target.
Tate tweeted: "It's been real DETROIT! I'll love ya forever. Philly Philly let's get it!!"
The 30-year-old - who won the Super Bowl with Seattle in 2013 - averaged 93 catches, 1,056 yards receiving and five touchdowns over the past four seasons in Detroit.
He went to the Pro Bowl after the 2014 season after spending his first four seasons with the Seahawks.
The defending Super Bowl champions Eagles are 4-4 and have a bye this week.