NFL's hottest teams: Saints, Texans and Steelers among teams with longest win streaks
Saints lead the way having won nine straight games
By James Simpson
Last Updated: 19/11/18 3:00am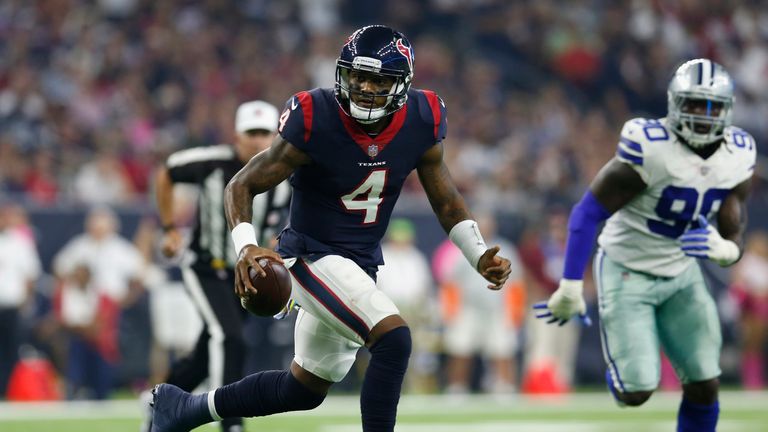 Which teams have the longest winning streaks in the NFL right now?
We take a closer look at the NFL's hottest teams...
New Orleans Saints (9-1, W9)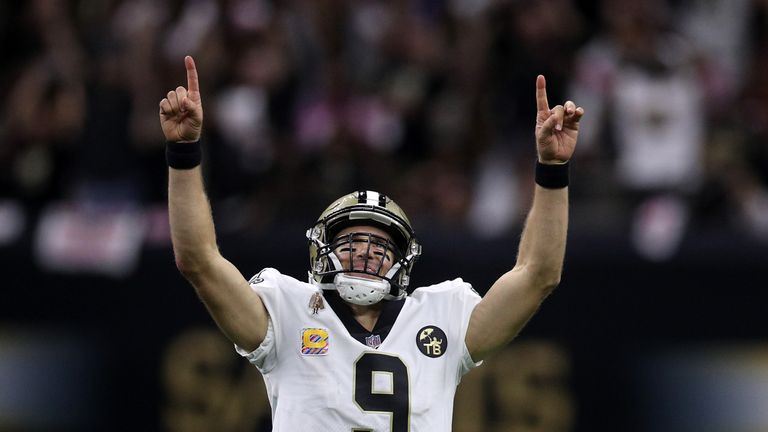 How they have done it: The ever-consistent Sean Payton and Drew Brees have given the Saints the best point-scoring offense in the league and New Orleans look almost impossible to slow down. During the tremendous win streak, they've convincingly beaten teams with winning records, including the Redskins, Vikings, Rams, and Bengals.
Defensive questions still remain, but Brees, running backs Alvin Kamara and Mark Ingram, and wide receiver Michael Thomas are all starring.
Hot hand: It has to be 18th-year pro, 39-year-old Drew Brees. This season, he's thrown 25 touchdowns compared to just one interception, has the best completion percentage and quarterback rating in the league. He can carve any defense apart.
Up next: vs Falcons, @ Cowboys, @ Buccaneers
Houston Texans (7-3, W7)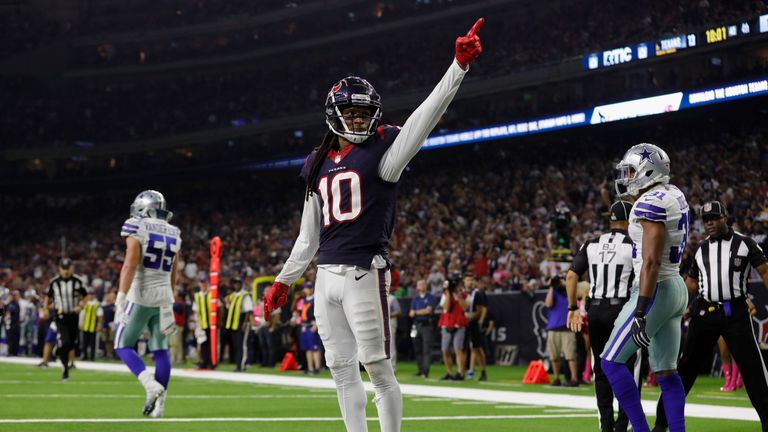 How they have done it: Quite quietly. Having lost their first three games, many people had decided Houston's season was over. But they have now rattled off seven straight wins, staying ahead of the 5-5 Colts (four-straight wins) and 5-5 Titans in the AFC South.
The Texans don't stand out in any major category offensively or defensively, but they are winning as a team. The streak began with two overtime wins, but the next month of fixtures will be telling, with bouts coming up against their aforementioned division rivals.
Hot hand: Or rather, hot hands. Sixth-year wideout DeAndre Hopkins is sixth in receptions, fourth in receiving yards, tied fourth in plays of 20 yards or more, and fifth in first downs. Not only is he crushing statistically, but 'Nuk' has made game-changing plays in each of the Texans' victories this season. Expect him to go to the Pro Bowl for the third time this season.
Up next: vs Titans, vs Browns, vs Colts
Pittsburgh Steelers (7-2-1, W6)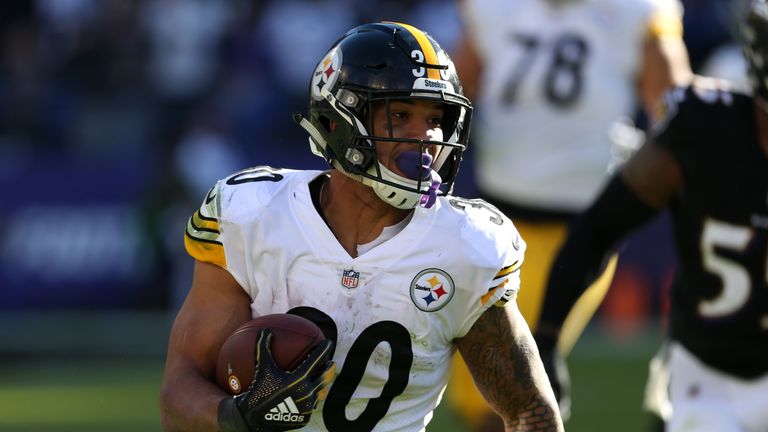 How they have done it: In typical Steelers fashion - by scoring points. After blowing out the Falcons 41-17, they rattled off three straight division wins - two on the road over the Bengals and Ravens - before pounding the Panthers 52-21 and edging past the Jaguars.
Ben Roethlisberger is slinging it, Antonio Brown has a touchdown in eight straight games, and sophomore runner James Conner has been a revelation.
Hot hand: It has to be Conner, who has filled the void left by Le'Veon Bell with four multi-touchdown games, with five 100-yard rushing games.
Up next: @ Broncos, vs Chargers, @ Raiders
Kansas City Chiefs (9-1, W4)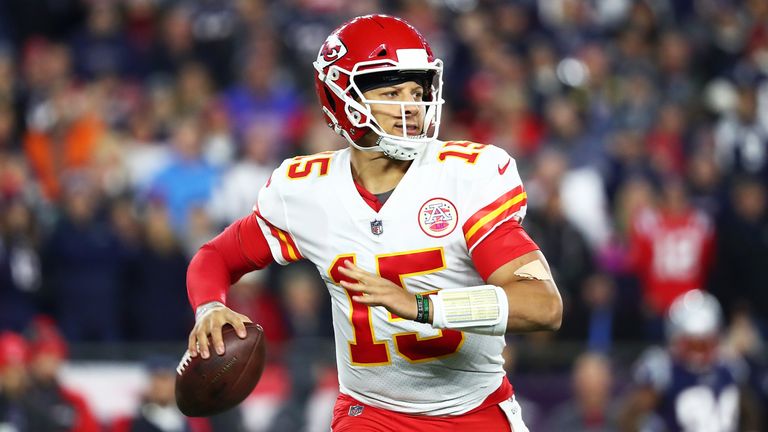 How they have done it: Outside of a 43-40 last-second loss on the road to New England, Kansas City have looked unstoppable. They are third in yards per game, second in points per game, and quarterback Patrick Mahomes leads the league in yards and touchdowns.
Could their match-up with the Rams this weekend be a Super Bowl preview?
Hot hand: It could be any one of Mahomes, Kareem Hunt, and Tyreek Hill, but let's go with the star QB. In his first season as the full-time starter, he has established himself as an MVP candidate with a whopping 31 touchdowns so far.
Up next: @ Rams, @ Raiders, vs Ravens, vs Chargers
Honourable mention - Los Angeles Rams (9-1)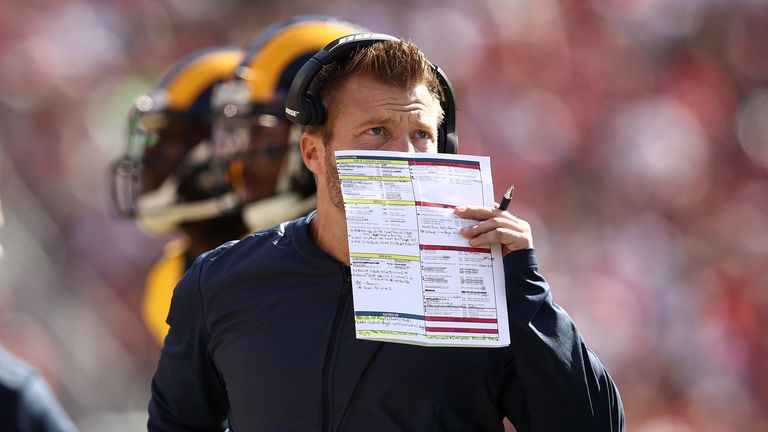 How they have done it: The Rams have been dominant on both offense and defense. Head coach Sean McVay took the NFL by storm last year with his fresh and innovative play-calling, and it has continued in 2018. Only the Saints have been able to stop them - and they even scored 35 points in that defeat.
Offseason acquisitions on both sides of the ball have proved helpful, as Ndamukong Suh, Marcus Peters, Aqib Talib and Brandin Cooks have all upped the level of talent on this team.
Hot hand: Through 10 games, Todd Gurley has been invincible and playing to the level that earned him Offensive Player of the Year in 2017. He has 1,390 yards from scrimmage and 17 touchdowns, leading the way for the terrifying Rams attack.
Up next: vs Chiefs, @ Lions, @ Bears, vs Eagles
Follow the 2018-19 NFL season with us on Sky Sports and through skysports.com/NFL also our app for mobile devices and iPad, or follow our Twitter account @SkySportsNFL.