Inside the Huddle PODCAST: Kareem Hunt, Mike McCarthy and surging Seahawks
Last Updated: 06/12/18 10:54am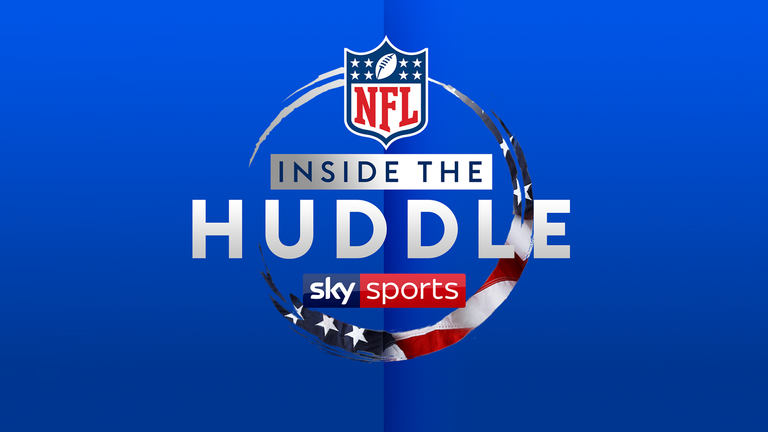 Bucky Brooks joins Neil Reynolds and Jeff Reinebold on the latest Inside the Huddle podcast to discuss the big news stories of the week in the NFL as Kareem Hunt is released by the Chiefs and Mike McCarthy is fired by the Packers...
Hunt was released by Kansas City after a video emerged of him shoving and kicking a woman in a Cleveland hotel in February. Bucky says he is not surprised to see Hunt clear waivers given how big an issue it is, adding the timing is too toxic for another team to take a chance on the running back, especially without the knowledge of how long he'll be suspended for by the league.
Jeff believes Hunt may eventually play in the NFL again, but only after a lengthy program of rehabilitation and education, adding that he believes in second chances but the fact Hunt was not forthright with his employer about the offense hurts his chances of getting another job.
The panel also discuss the "unprecedented" firing of McCarthy by Green Bay, the franchise's first ever mid-season dismissal of a head coach coming in their 100th year. Bucky and Jeff look at whether other factors, including quarterback Aaron Rodgers, are to blame for the team's struggles and ponder which is the better job available in the offseason, Green Bay or Cleveland?
Also, with the intensity of the football rising over the final few weeks of the regular season, Neil and co take a closer look at some of the playoff chasers, including the Seahawks, the Cowboys and Eagles in the closely fought NFC East, and the Steelers and Ravens in the equally competitive AFC North.
The job Pete Carroll has done in Seattle is talked up as one of the best in the league, especially given the players they lost in the offseason. The guys also discuss the jolt rookie QB Lamar Jackson has given the Baltimore offense and look ahead to the massive Week 14 matchup between Philadelphia and Dallas, live on Sky Sports on Sunday.
On top of all of that, we also find out Neil, Jeff and Bucky's lock and shock picks for the weekend's action.
Follow the 2018-19 NFL season with us on Sky Sports and through our website skysports.com/NFL also our app for mobile devices and iPad, or follow our Twitter account @SkySportsNFL.