Is the New England Patriots dynasty nearing an end as we approach playoffs?
Watch Minnesota Vikings @ New England Patriots, live on Sky Sports Action from 9.25pm on Sunday
By David Currie
Last Updated: 02/12/18 8:44pm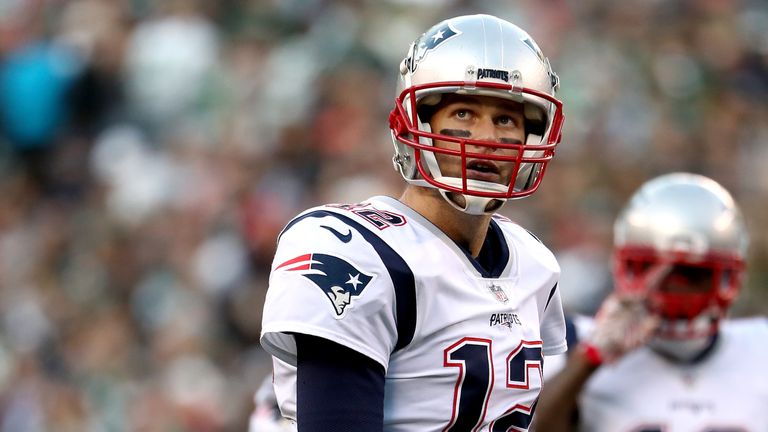 Never write off the New England Patriots they say. But have they been overtaken in the AFC by the Kansas City Chiefs and co?
The Patriots have been to three of the last four Super Bowls - including the last two - and have appeared in more than half of them (eight of 17) since winning their first in the 2001 season. But, concerns over the end of that dynasty are not without merit. Most notably, at quarterback.
Yes, could it be that Old Father Time is finally catching up with the 41-year-old Tom Brady? Brady is having one of his worst seasons in recent years, with his passer rating (96.3) and touchdown-interception ratio (19-7) both his worst marks since 2013.
"There are certainly some things he doesn't do now that he did before," says Jeff Reinebold on the latest Inside the Huddle podcast. "If you watch him, for him to be on one hash mark and throw outside of the numbers on the other side of the field, you don't see that ball anymore.
"The deep ball has to get up faster than it did in the past, but you see the decision making is still there, that's still flawless.
"Offensive coordinator Josh McDaniels knows what he can and can't do. And Bill Belichick is a master of putting all of his players in positions to do what they do well. As Brady's skills decline, and the throws are more inside, you just see a different side to Brady's genius.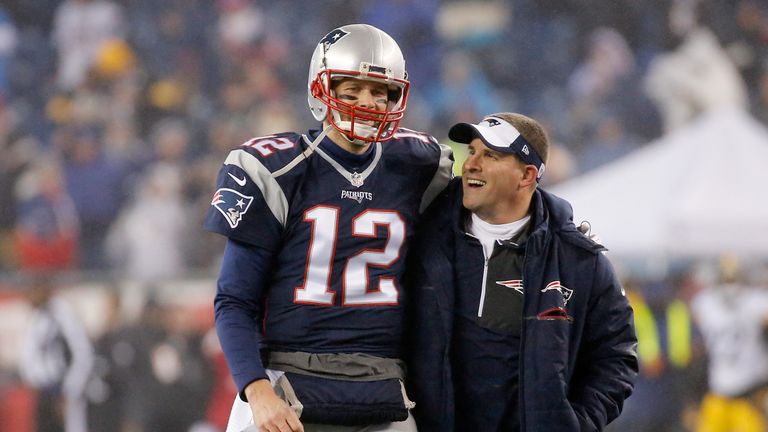 "There's 31 other fanbases that would like to say that this is the year. But we've been saying that seemingly every year for a long time."
It's true. We've been here before. Last year, rumours of infighting entering into the playoffs had us pondering what was wrong with the Patriots? What happened thereafter was a trademark trip to the Super Bowl.
Questions were asked once again when the team got off to a 1-2 start this season after back-to-back defeats to the Jacksonville Jaguars and Detroit Lions.
Six straight wins followed and, barring the anomaly of a 34-10 blowout by the Tennessee Titans in Week 10, New England appear to be back on track and chugging towards the playoffs as per usual.
Since their loss to the Lions, the Patriots are fifth in total yards per game (421.3) and point differential (+78), and they are sixth in turnover differential (+5).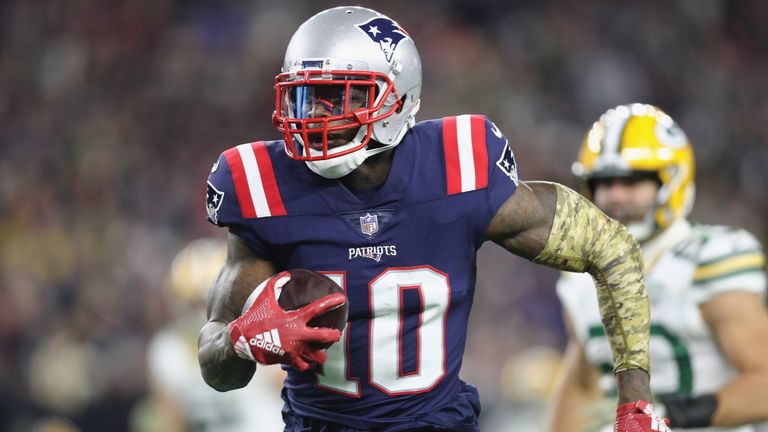 On offense, the addition of wide receiver Josh Gordon - via a trade with the Cleveland Browns - has certainly helped. During their early-season struggles, New England badly lacked a vertical threat in the passing game, while Julian Edelman's four-game suspension and top tight end target Rob Gronkowski's struggles with injury only added to their woes.
Throw things forward. Gordon has tallied 17.6 yards per reception this season, the fourth-highest mark in the NFL, Edelman has tallied 100-yard games in two of their last four outings, and Gronkowski registered his first touchdown since Week One in last Sunday's beating of the New York Jets.
Also, the run game is a bigger factor. Rookie Sony Michel is a big part of that, with his NFL ninth-best 73.3 yards per game. The Patriots as a whole are averaging 118.2 rush yards per game this season - their most since 2013 - and tore it up to the tune of 216 yards last week against the Jets.
Far from being in decline, could it be that the Patriots are only going to get stronger down the stretch? History suggests yes.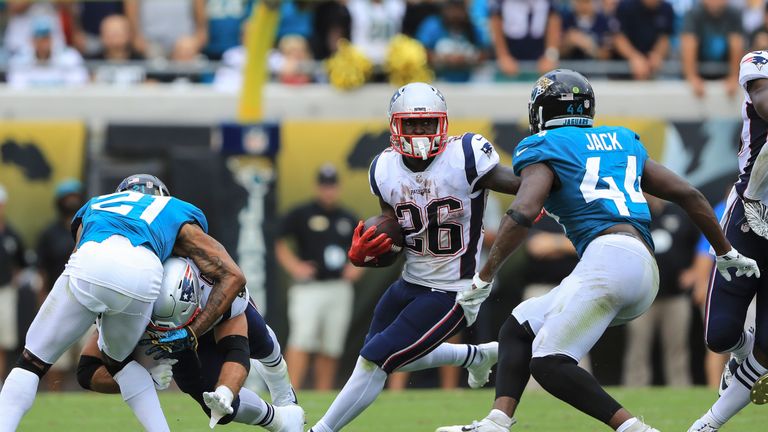 The Patriots are 64-13 in the month of December in the Bill Belichick era (since 2000), with the most wins by any team in any month over that span. And, of their final five fixtures, New England should feel confident of winning at least three, against their struggling divisional foes, the Jets, Buffalo Bills and Miami Dolphins.
However, should they make the playoffs, the Patriots are set to be much more severely tested, with the AFC looking particularly strong. There won't be any breezing by the Titans and Jaguars like they did last year - I know the Jags ran them close in the AFC Championship game, but two words: Blake Bortles.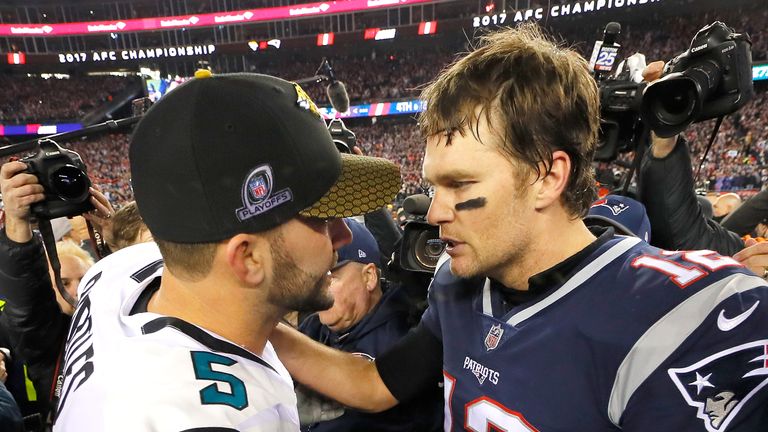 Instead, lying in wait will be the likes of Patrick Mahomes and the Kansas City Chiefs, Philip Rivers and the Los Angeles Chargers, Deshaun Watson and the Houston Texans, Ben Roethlisberger and the Pittsburgh Steelers and Andrew Luck of the Indianapolis Colts.
Pats fans will rightly point to wins over the Texans, Colts and Chiefs already this season - Brady getting the better of Mahomes in a Week Six 43-40 thriller. Also, New England are the only team in the NFL in 2018 to have beaten three teams with at least eight wins, with their victory over the Chicago Bears added to those triumphs over the Texans and Chiefs.
In case we needed any reminding, this is a battle-hardened Patriots team that fears no-one, particularly in the postseason.
While the AFC East might not be sufficiently challenging, New England will get at least two useful tests of their credentials down the stretch, with a trip to Pittsburgh in Week 15 and starting with the visit of the Minnesota Vikings on Sunday - live on Sky Sports Action from 9.25pm.
Minnesota may only be in the midst of a middling season at 6-4-1, but they made the NFC Championship game last year, and got their 2018 campaign back on track with an impressive 24-17 victory over their NFC North rivals the Green Bay Packers last weekend.
They are this Patriots team's latest test. Dare to write them off?
Watch the Minnesota Vikings @ New England Patriots as part of our NFL Sunday triple-bill, live on Sky Sports Action from 9.25pm.
Follow the 2018-19 NFL season with us on Sky Sports and through our website skysports.com/NFL also our app for mobile devices and iPad, or follow our Twitter account @SkySportsNFL.