Inside the Huddle PODCAST: The Saints' stellar defense and tanking Jaguars
Last Updated: 29/11/18 1:09pm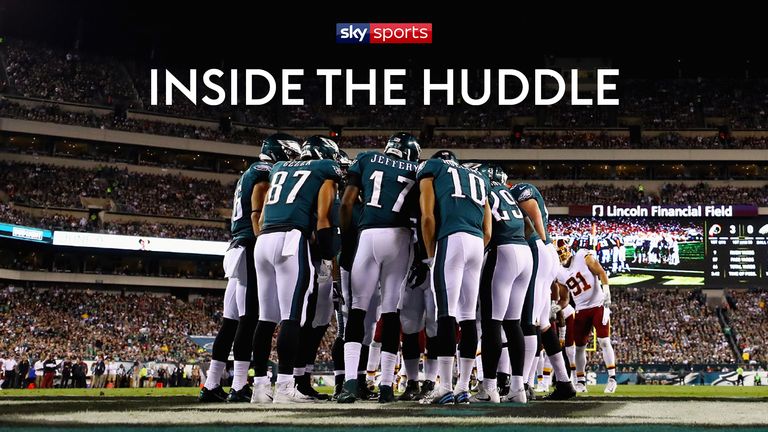 Jeff Reinebold joins Neil Reynolds to take a closer look at the New Orleans Saints, and their ever-improving defense, and compare them to the tanking, and ill-disciplined, Jacksonville Jaguars on the latest Inside the Huddle podcast...
Former NFL offensive lineman Ross Tucker also joins Jeff and Neil, declaring the Saints "the best team in the NFL" due to their stellar defense, separating them from the equally impressive Los Angeles Rams and Kansas City Chiefs.
Tucker also praises the incredible play of Saints quarterback Drew Brees, saying he's arguably having the best season in NFL history.
While the Saints are soaring, Neil poses the question of whether the Jaguars are the biggest disappointment of the 2018 NFL season? Jacksonville have lost their last seven in a row, and eight of the last nine.
As a result of their dreadful form, quarterback Blake Bortles has been benched for Week 13 for back-up Cody Kessler, but the panel agree the Jaguars' problems are bigger than Bortles.
Jeff says he did not feel comfortable with cornerback Jalen Ramsey's comments criticising several NFL QBs earlier in the season, adding it set the team up for failure.
Tucker, meanwhile, says he is "stunned" by all of the discipline issues with the team, the latest of which saw running back Leonard Fournette suspended for a game after being ejected from their latest defeat to the Buffalo Bills for his involvement in a mass brawl.
Also up for debate, Lamar Jackson's role for the Baltimore Ravens - should he keep the starting quarterback job over Joe Flacco? - and Melvin Gordon's injury for the Los Angeles Chargers.
We also get Jeff and Neil's shock and lock picks for Week 13 - with Jeff daring to back the Jaguars against the Indianapolis Colts, enough for Neil to wager a back rub live in the studio on Sunday!
Follow the 2018-19 NFL season with us on Sky Sports and through our website skysports.com/NFL also our app for mobile devices and iPad, or follow our Twitter account @SkySportsNFL.