Jenna McCorkell named in Team GB squad for 2014 Winter Olympics
Jenna McCorkell is part of a six-strong Team GB figure skating squad for the 2014 Winter Olympics in Sochi
Last Updated: 17/01/14 1:35pm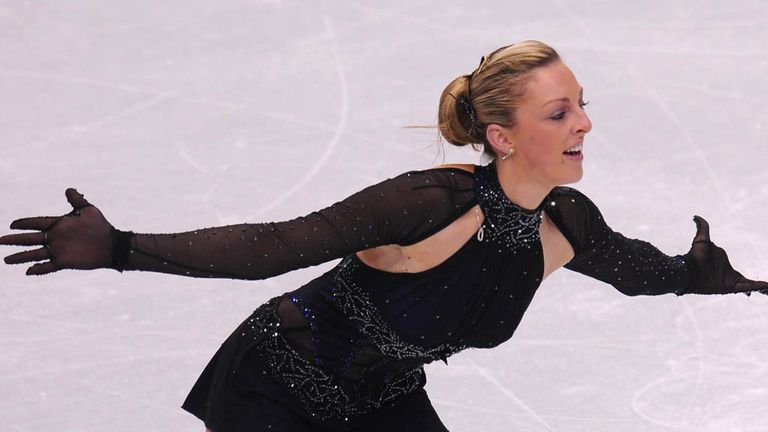 Wednesday's announcement, which follows on from the naming of the male and female curling squads, takes Team GB's squad for the 2014 Winter Games up to 16.
McCorkell, who has been part of the national squad since she was 10, is joined in the squad by Penny Coomes and Nick Buckland who represented Team GB at Vancouver 2010.
Nine-time British champions Stacey Kemp and David King, who in 2010, became the first British pair to qualify for Team GB and go to a Winter Games for 16 years, are also included, as well as three-time British national champion Matthew Parr.
"With just 58 days to go to the Sochi 2014 Olympic Winter Games, another six members have been added to Team GB, bringing the total to 16. Over the coming weeks this will grow further, until we reach the expected 50 or so athletes," Team GB Chef de Mission Mike Hay said.
"For the first time the Olympic Programme features a team event and it is great that our talented figure skaters have qualified for this.
"They will be the amongst the very first members of Team GB in action at the Sochi 2014 Winter Olympics as this event starts on 6 February.
"I wish all the figure skaters the very best for continued success in Sochi."
Team GB figure-skating squad for Sochi: Jenna McCorkell, Nick Buckland, Penny Coomes, David King, Stacey Kemp, Matthew Parr.