Missing London 2012 inspired me at Rio Olympics, says swimmer double silver medallist Jazz Carlin
By Mark Ashenden
Last Updated: 24/08/16 1:15pm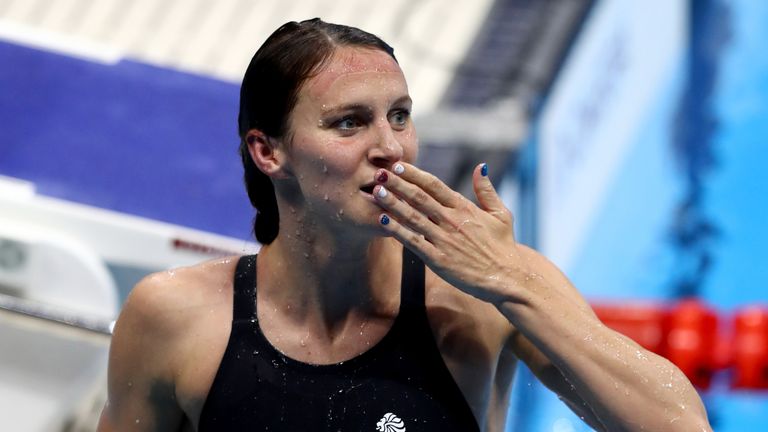 Double Olympic medallist Jazz Carlin has revealed how the agony of not making the London Games inspired her to shine in the pool at Rio.
The 25-year-old Welsh swimmer from Swindon powered to silver in the 400m freestyle on an emotional night for Team GB on August 8 just moments after Adam Peaty's golden swim in the 100m breaststroke.
"We watched Adam's final and saw the American swimmers lining up against him and we were just amazed at him winning and breaking the world record," Carlin, who also won silver in the 800m freestyle, told Sky Sports News HQ.
"It was incredible. I had goosebumps and I was so excited and then I just thought it was my time."
It has been quite a turnaround for Carlin who was forced to watch the London Games having contracted glandular fever and tonsillitis in the build-up in 2012. She was even close to quitting the sport.
"Missing London was tough," she added. "It was a home Games and I was watching in the stands thinking 'I don't want to be doing this again'.
"I was desperate for an Olympics. Because of all the hard work and dedication, when you miss out it feels like the end of the world. When you've given everything it's hard to take. So looking back I'm so glad I got back in.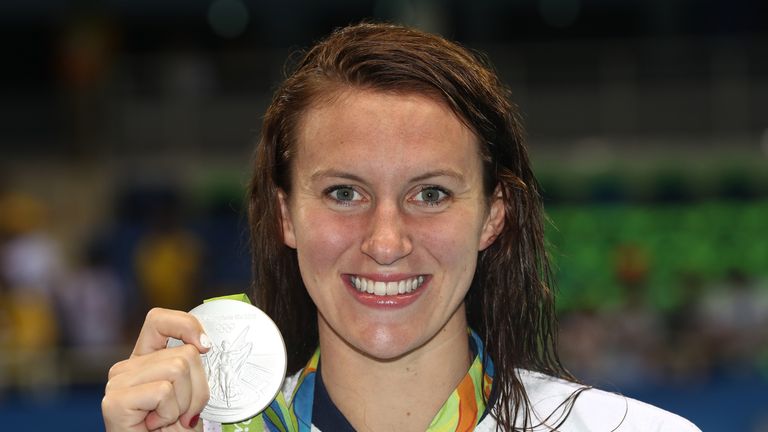 "With all the sacrifices, all the grumpy days when it's cold and having to de-ice your car at 6am, it all makes it worth it when you've got medals around your neck.
"It was special being there. When I got on the blocks, it wasn't about racing for me, it was all about the journey I'd been on and everyone who supported me because it took a lot to get there. It's been four years of training and hard work.
"I've given my life for it. Your friends ask you to come out and you have to be willing to give things up. That's sport but I'm now living and achieving my dreams. I wouldn't have it any other way. I'm doing something I love and to go to the Olympics is a very proud moment for me."
Before getting stuck into training again, Peaty admitted after landing at Heathrow on Tuesday that he was planning some "normal" activities like paintballing, while Carlin is desperate for some British cuisine.
"I'm looking forward to mum's roast dinner and other local food like a nice fish and chips," she said. "I've got a few weeks when I can put my feet up.
"We've not seen any of the Rio coverage so I'm looking forward to watching it all and enjoying it again. I am a perfectionist so it's sometimes tough with that mindset to see yourself racing but I just love it all and I'm so lucky doing what I do."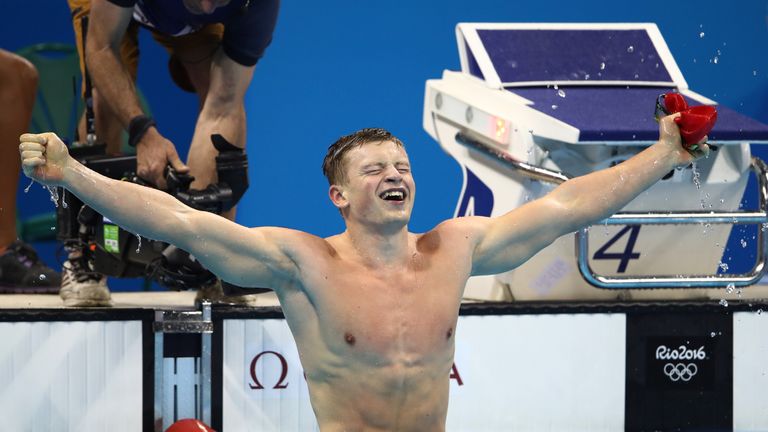 Regarding the next Olympics in 2020, Carlin said: "We were in a bubble in a Rio and now everyone is talking about Tokyo. Japan will put on a great show and I will do everything to be there.
"There are other events like the World Championships, Europeans and Commonwealths but the Olympics is the pinnacle. I'll make sure I put in all the work and push my body as hard as I can and see how long it hangs on for!"