Penny Coomes and Nick Buckland ready for Winter Olympic success
By Michael Redford
Last Updated: 21/12/17 3:12pm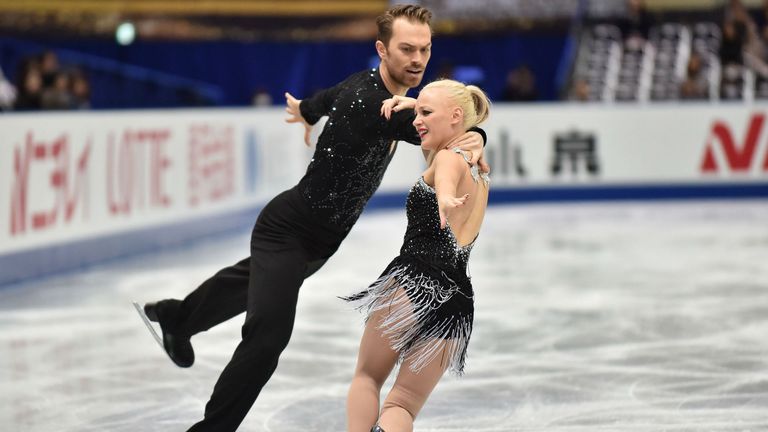 In less than 50 days, Penny Coomes and Nick Buckland will represent Team GB for a third time at the Winter Olympics, but their road to Pyeongchang has not been simple.
In fact, their place was in serious doubt until September this year, when the pair completed a remarkable comeback.
Coomes' career was cast into serious doubt when she smashed her kneecap in eight places, following a fall in training in the summer of 2016. She was told she would never skate again.
"Nick and I were just practising a lift, something that we created that we were really excited about, something that we didn't deem that difficult. It was just a fluke accident and I ended up falling off Nick's shoulders and directly onto my kneecap." Coomes said.
"It was about three months in and I couldn't walk, I still wasn't feeling very well, I was stuck in my room and I wasn't able to do anything and I just hit an all-time low. I was like 'I don't know if I can't do this anymore.' I just cried, all day, every day for a long time it felt like and it was horrible."
Following surgery, Coomes and Buckland returned to the ice in late 2016, with the aim of competing at the European Championships at the start of this year. But their comeback was short-lived, as a second operation was required.
"They removed the wires and it was the best feeling in the world. I cried, because I slept for the first time in seven months. I could lift my leg up. I remember my surgeon being like 'can you lift your leg up? It might be a bit painful and I was just like 'BAM!'. I got told off because I was walking without crutches but I knew I'd make the right decision and I knew it was worth it."
The short-term sacrifice of a second operation would see Coomes and Buckland achieve their long-term goal of qualifying for a third Olympic Games.
The pair returned to the ice in August before completing a stunning comeback in Germany at the Nebelhorn Trophy, where they won their event, produced a personal best and achieved the required score for Olympic qualification.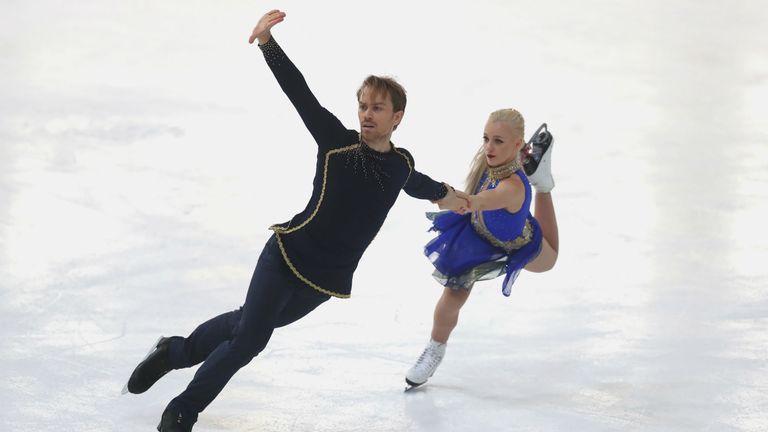 "I wanted to go in there and smash it and be like 'I'm back'. To all those people that talked about me and said 'she's not able to do it', I just wanted to prove them wrong and prove myself wrong, because I went through a stage where I didn't think I was going to do it." Said Coomes.
"I had this amazing out of body experience. I don't even remember what my feet were doing, I just remember taking the whole arena in and all the energy. It was great and I thoroughly enjoyed it. To qualify, it was just the best feeling ever."
The performance was also a special moment for Buckland, who'd been unable to train with his partner for a year. He kept himself fit though, while supporting Coomes throughout her rehabilitation.
"It was a big setback. You think things like 'are we able to continue? Is this the end of our career?' It was such a huge injury and people said Penny would be 'lucky' to get back to doing what she was doing." Buckland said.
"Our plan was to come back stronger than we left off which was going to be a huge task because of the seriousness of the injury. But we're really happy to be back and in a great place.
"Obviously, the Olympic Games itself is extremely special, but I think, the fact that it nearly got taken away is just really, really special to us. It's just hard to describe, it's hard to put into words, but through this whole process, that's what our goal has been and to make it, we're over the moon."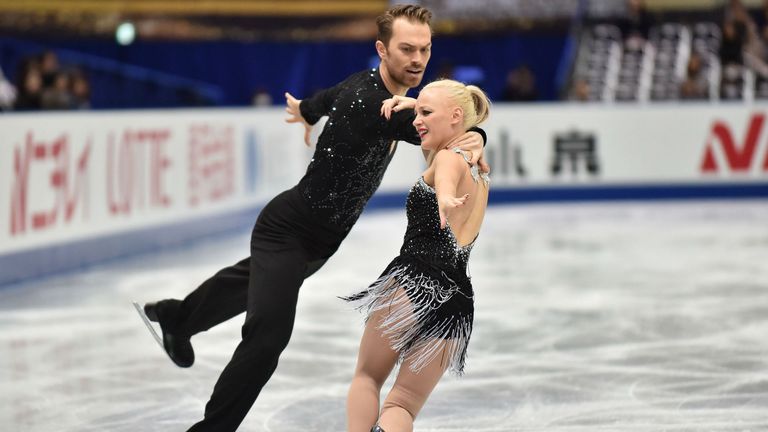 Injuries have been a regular part of Coomes and Buckland's partnership. She's suffered a broken foot, a head injury and problems with her back and hip, while he's had a shoulder issue and experienced symptoms of tachycardia.
Despite this knee injury being their most serious setback, their recovery hasn't surprised 1980 Olympic Gold Medallist Robin Cousins, who works closely with the pair.
"It's one of the most remarkable recoveries and comebacks that I've seen in our sport," he said.
"I've known Nick and Penny for so long and Penny is made of steel. You cannot stop her. They have been pushed out of this event, they've had a bad skate, things have happened and they will always pick themselves up, dust themselves off and be better than before and that's what a champion is made of."
Coomes and Buckland will head to Pyeongchang in high spirits, after winning a fifth British Championships title at the start of December.
After a 20th placed finish in Vancouver in 2010, followed by a 10th placed finish in Sochi four year ago, Coomes is hopeful she can finally win an Olympic medal at the third attempt.
"I would love that. Going into it with missing a year, I think the skating world wouldn't expect that but that's the goal we've set for ourselves, we want to medal. The competition is tough and we're aware of that but we're going to do everything in our power to do that.
"I want that medal, I feel like I've earned that medal. So, trust in the process and trust in the training, because that where you earn the medals, so that's what we're going to do, get our heads down."
Any place on the podium in Pyeongchang would round off a stunning comeback from Coomes.
The Games get underway on February 9.