Sir Chris Hoy reflects on Team GB's Olympic successes
'For most athletes, the pressure comes from within, it's not really about external pressure'
By Paul Prenderville
Last Updated: 02/03/18 1:42pm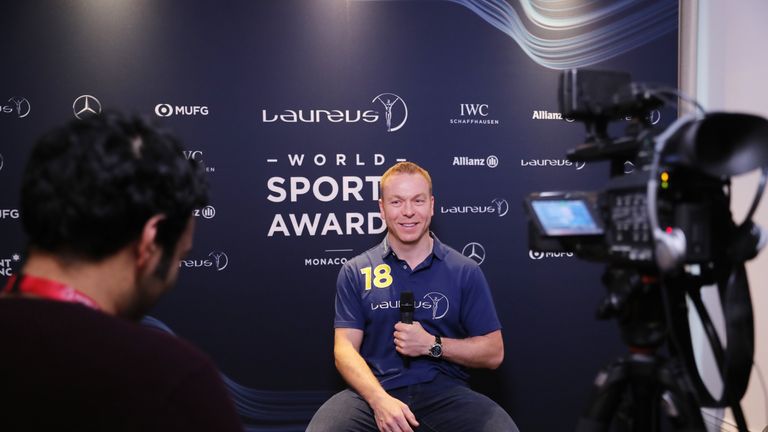 Sir Chris Hoy says there is more to Olympic medal success than just the amount of funding pledged to a sport.
Off the back of a record-breaking Winter Olympics in which Team GB won five medals, much has been made of the investment and whether the haul merits the outlay.
Funding for this Olympic and Paralympic cycle, which doubled from Sochi 2014, was more than £32million and UK Sport predicted a total of between four and 10 medals.
There has also been great success in the Summer Olympics, albeit at huge expense.
2018 Winter Olympics - Team GB medals
| | | |
| --- | --- | --- |
| Gold | Lizzy Yarnold | Women's Skeleton |
| Bronze | Izzy Atkin | Women's Slopestyle |
| | Laura Deas | Women's Skeleton |
| | Billy Morgan | Men's Big Air |
| | Dom Parsons | Men's Skeleton |
Some £345m of government and National Lottery funding has been pledged for Toyko 2020 after the record-breaking Rio 2016 success and Hoy, a six-time Olympic gold medallist, insists any investment must be given the time to bear fruit.
"All you've got to do is look back 20 years at the Atlanta Olympics," Hoy said at the Laureus World Sports Awards, for which he is an ambassador.
"The entire British team won one medal and that was it. Sydney we won nine or 10 gold medals, then Athens was 18.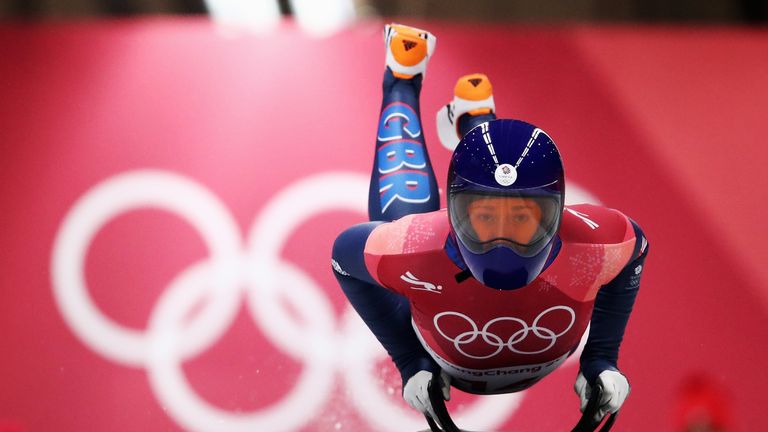 "You go on to Beijing, London and Rio and we were top three in the medal table. It's unthinkable.
"In the modern era, we get a bit blasé and think, 'Yeah, we're really good at sport'. Then if a sport doesn't perform, all of a sudden it's: 'where has all the money gone?' I think what you've got to realise is that there are only a certain number of controllable variables."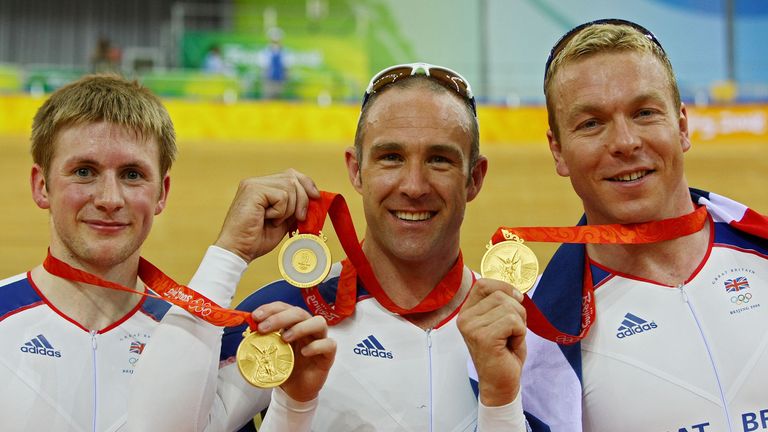 You can spend the money, you can train hard, you can have the right support, the right equipment… You can do it all right and still not get the results that you hoped for.
If everything aligns then you can get an Olympics like we did in Beijing, when we won eight out of 10 gold medals, but that could easily have been four.
Chris Hoy
While GB set their record in Pyongchang, there were plenty who fell short and Hoy, whose first Olympics was in Sydney in 2000, says the margins are so small - citing speed skater Elise Christie's ongoing Olympic heartache.
"Elise Christie is obviously a phenomenal athlete - she's triple world champion, but the nature of the sport is that some days it goes with you and some days it goes against you, not because you've necessarily because you've done something wrong.
"I feel sorry for the sports at the Winter Olympics where we have not delivered and people are now asking where's the money gone. It's not quite as simple as that."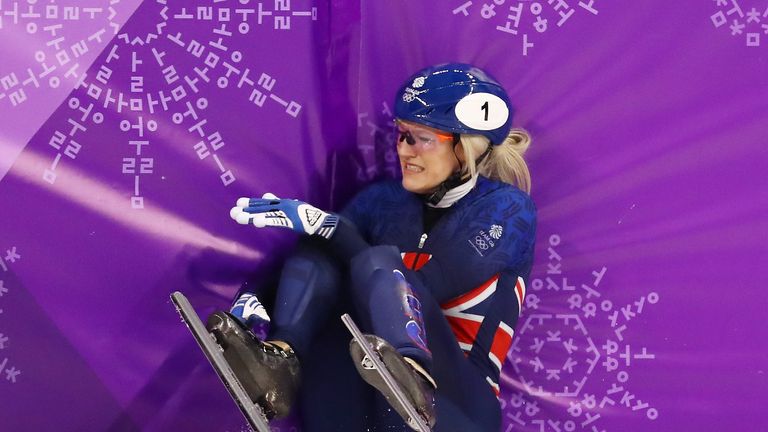 A string of nationwide initiatives have sprung up in the wake of Britain's cycling success and Hoy feels the two can work hand-in-hand rather than one over the other.
"I don't think it has to be mutually exclusive if you hit the medal targets and it inspires more people to get involved in the sport," he added.
"The uptake of people getting involved in cycling is partly down to the big success the team has had in the Tour de France, the Olympics and the World Championships. It's both really."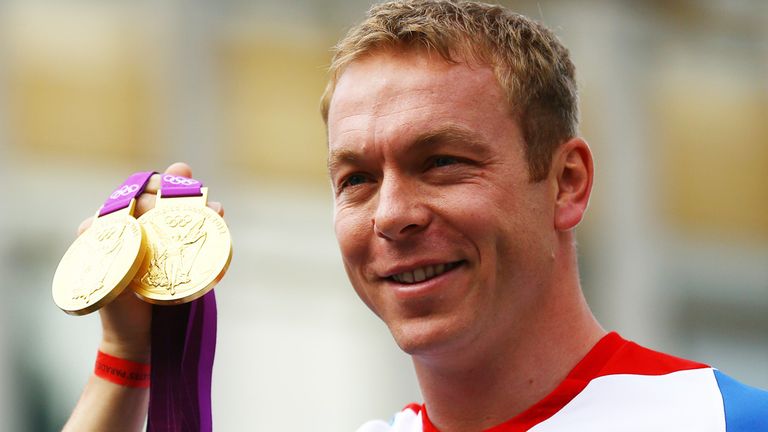 While the criticism from outside stirs the debate, Hoy maintains there is no bigger critic than the athletes themselves for whom there is a lifetime of commitment to achieving their ultimate goals.
"If you stop and think about it before you compete, you would freeze. If you think about the millions of people watching, the expectation, the consequences of winning, of losing, it's a massive moment in your life.
"You know how hard you work. You know what you put into it. You want to win more than anything else. So the disappointment at the end is not because of anything other than being frustrated with yourself.
"If it was as simple as saying: invest this amount of money and you will get this amount of medals. Investment is crucial but it's just the start. You look at some of the nations that have massive budgets but don't perform, then there are smaller nations who don't have massive budgets and can still get a reasonable medal count."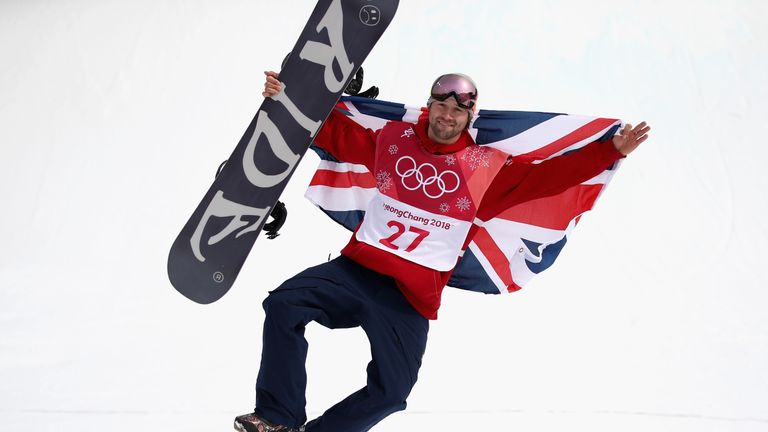 The Laureus World Sports Awards highlight sporting excellence, but more than ever the Awards celebrate and recognise those who use sport to change lives for the better. For more information, head to www.laureus.com/awards