Renshaw to appeal
Swimmer Molly Renshaw is appealing against her exclusion from the Team GB squad for London 2012.
Last Updated: 25/06/12 3:35pm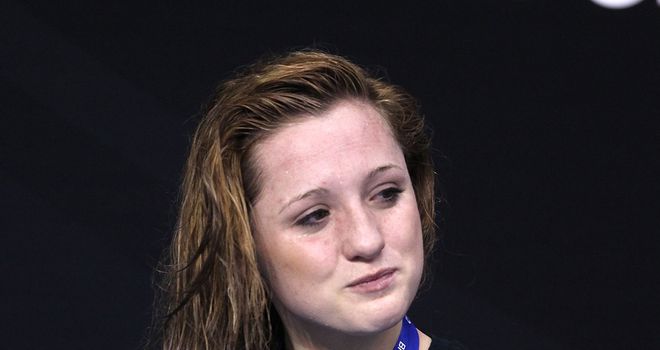 Molly Renshaw is to appeal against her exclusion from Team GB after the swimming squad for London 2012 was announced on Sunday.
The Derbyshire teenager was the youngest member of the Great Britain team when she competed in the 200 metres breaststroke at last year's World Championships in Shanghai, aged just 15.
Turning her attention to the Olympics, Renshaw was aiming to book a spot on the GB team to compete at the Aquatics Centre in little over a month.
At the first stage of trials in London in March, Stacey Tadd won the 200m breaststroke within the required FINA A time to book one place.
However, for swimmers who finished second to qualify for the team, they had to dip inside the world-ranked top 16 time, a tougher requirement.
Renshaw finished second but failed to match the criteria although she did do the FINA A time.
At the second trials in Sheffield last week, Renshaw won the race but finished 0.83 outside the qualifying standard - again the FINA A time.
Now a team representing the young swimmer have announced they are appealing against the position, arguing that British Swimming is being unreasonable in its selection policy.
The petition claims Renshaw has been penalised because while they complied with British Swimming practice that her primary event for the summer would be the European Junior Championships, this weakened her performance in Sheffield last week.