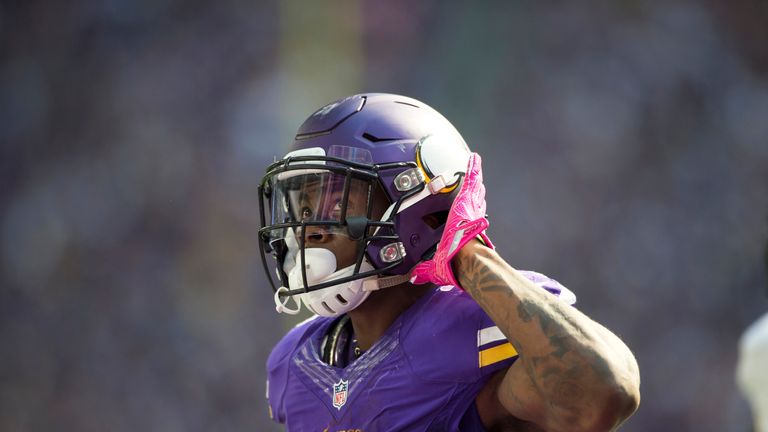 The San Francisco 49ers have agreed to a £30m, four-year deal with free-agent running back Jerick McKinnon, according to multiple reports.
McKinnon, 25, has been a versatile third-down back for the Minnesota Vikings since they took him in the third round of the 2014 draft.
In four years with the Vikings, McKinnon ran the ball 474 times for 1,918 yards (4.0 YPC) and seven touchdowns. He added 142 catches for 984 yards and five scores.
I want to thank the @Vikings organization and coaches for making my dreams come true of being drafted, and giving me the oppurtunity me to start my career in the great state of MN. I will forever be thankful for that and MN will always hold a special place in my heart. 🙏🏾

— Jerick Mckinnon (@JetMckinnon1) March 14, 2018
The 49ers have an immediate need in the backfield with former starter Carlos Hyde leaving to join the Cleveland Browns.
McKinnon figures to be the top option to start, barring a move in the 2018 NFL Draft, and can be a dangerous cog in coach Kyle Shanahan's offense.
He joins QB Jimmy Garoppolo, who the 49ers traded for last season and signed to a mega-deal in the offseason, in a revamped 49ers offense.