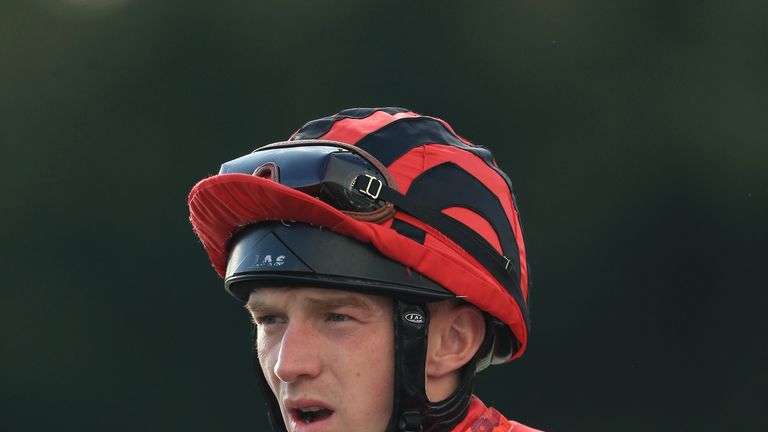 Jockey Michael Stainton has been suspended for two years for his part in the Ad Vitam affair, with Towcester chief executive Kevin Ackerman banned for six months.
The disciplinary panel found Stainton and professional gambler David M Greenwood, who has been banned for eight years, conspired to run Ad Vitam down the field so that Greenwood could back him to win when the horse was allowed to run on his merits.
Ackerman's suspension starts immediately meaning he will miss Towcester's next six fixtures starting with the card on November 5. He was also fined £5,000.
In 2011 and 2012, Ackerman wagered £8,260 in laying the Greenwood-owned Ad Vitam in races at Kempton and Wolverhampton having become aware the horse was likely not to be among the leading finishers.
The British Horseracing Authority's disciplinary panel report into the affair read: "Mr Greenwood gave instructions to Stainton to ride in races 1, 4, 5 and 6 in a way which could, and in races 1 and 5 did, have the effect of preventing Ad Vitam from achieving its best possible placing.
"In races 1 and 5, Stainton rode Ad Vitam in breach of his obligation by Rule (B)58.1 to ride the horse on its merits.
"Mr Greenwood's purpose in getting Stainton to ride in this manner was for handicapping reasons: it was done to try to reduce the horse's official rating to a mark at which Mr Greenwood judged it would be more competitive."
On the subject of whether Stainton was rewarded for his actions, the report added: "There was no direct evidence of any reward passing from Mr Greenwood to Stainton for his conduct in these races.
"However, the panel concluded that there must have been some. Whether it took the form of continuing patronage with rides, a cash pay off or some other reward (or even a combination of all three), it is not possible to say."
In respect of Ackerman's punishment, BHA spokesman Robin Mounsey said: "We will be working with Towcester to ensure everything is in place for the course's next fixture following the penalties from the disciplinary panel."
Kenneth Mackay, a former registered owner, was also banned for six months for laying Ad Vitam to lose while former jockey Claire Murray was cleared of all charges.
Ackerman and Greenwood are represented by Stewart-Moore Solicitors, who said their clients will appeal.
A statement read: "Mr Ackerman and Mr Greenwood have been found in breach of the rules of racing on the basis of charges that were never put to them. Obviously that is fundamentally unjust.
"In any event the Panel's findings are completely illogical. The finding that there was no conspiracy between Mr Greenwood and Mr Ackerman means just that - there was no conspiracy and therefore the BHA's case fails.
"The fact that the Panel has contrived to find our clients in breach in these circumstance makes absolutely no sense whatsoever. Both Mr Ackerman and Mr Greenwood will be appealing the Panel's finding given the very obvious and fatal flaw in the Panel's reasoning."