Phil Tufnell hopes to lead Britain to BetBright Cup glory at Cheltenham
Last Updated: 01/02/18 2:57pm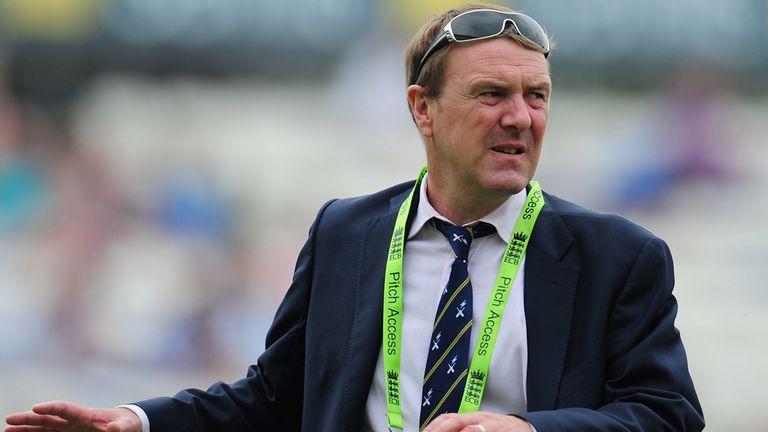 He has been crowned king of the jungle and showcased his best jive in front of millions on television.
But now Phil Tufnell faces a test of his leadership skills on a totally different stage, as he prepares to take on the challenge of captaining the British team against Ireland in the BetBright Cup at the Cheltenham Festival.
Having enjoyed a long and successful career taking wickets for both England and Middlesex, the former cricketer is now hoping he can help Britain regain the title won back in 2015, having lost it last year, despite initially drawing, on a technicality issue after the meeting.
Irish TV and radio presenter Hector O hEochagain is in the opposite corner, with the prize awarded to the country with the greatest number of Festival winners.
O hEochagain captained the Ireland side in 2016, but Tufnell is a fresh addition to the line-up this year.
Tufnell said: "It's great to be part of the BetBright Cup and I'm really looking forward to it. I think it is a great idea to get that friendly rivalry going and gives the Festival that bit of an edge.
"I love a good day out at the races and I love Cheltenham especially, as it is a special place in people's hearts. There is a fantastic atmosphere there that carries you along.
"It is like the Olympics of National Hunt racing as all the best horses and riders are there. I'm delighted to be on board and I'm starting to get excited about it.
"I usually try and get one day there as I am sometimes quite busy doing bits for the television and radio. I've never been down there the whole four days. I think it will be an eye opener. I'm working on my stamina to make sure I pace myself and don't go too early!"
While Tufnell, who is part of a syndicate that has horses in training with Jonjo O'Neill, is best associated for tormenting batsman with his tricky spin deliveries, he has plenty of fond memories that have materialised from within the world of racing.
He said: "I can remember back in the day my dad put a bet on Crisp in the 1973 Grand National for my brother and on Red Rum for me as obviously we weren't old enough to bet. I was just going 'go on, go on'.
"I've always kept half an eye on it and we have a couple of horses in a syndicate with Jonjo. I go down there when I can to Jackdaws Castle to go have a chat and have a look at them, which is always good fun.
"At Cheltenham the Denman and Kauto Star battle sticks in the mind, it was a great rivalry that I took interest in, while I can also remember Dawn Run and Jonjo O'Neill in the roll neck red woolly silks.."
Although expecting the challenge from Ireland to be a stern one, Tufnell remains optimistic his side has more than enough firepower to get the better of the battle and emerge triumphant.
He said: "I think Altior has got a very good chance as everyone is talking about him, while Unowhatimeanharry I think is another with a good chance.
"In the Gold Cup it is a bit disappointing that Thistlecrack is injured, but I think Native River and Cue Card are pretty strong as well so they have got every chance.
"The Irish boys have had a few setbacks, I am feeling confident we can win. I would have still been feeling confident even if they had all their A team here."