Ruby Walsh says he decided to retire from racing before he was 'pushed out'
By Husmukh Kerai
Last Updated: 06/05/19 11:47am
Ruby Walsh says he decided to retire from horse racing because he did not want to be forced out of the sport through injury.
Walsh retired from horse racing after winning the Coral Punchestown Gold Cup aboard Kemboy last week.
The 39-year-old rider decided to end his storied career in the saddle following a two-length victory aboard Willie Mullins' charge in the Grade One event.
Boodles May Festival
Watch all three days of this week's Boodles May Festival live on Sky Sports Racing
He ended his career having ridden over 2,500 winners, and has more Cheltenham Festival successes to his name than any other rider in history.
"Not everybody gets to finish their career in the way that they want," he told Sky Sports News.
"Most sportspeople have to go out through injury. Sport gives up on them, and then they are gone.
"I wanted to go before I was pushed, but more than that, I wanted to beat injury.
"I gave up counting how many bones I've broken."
Racing legend Sir AP McCoy described Walsh as the greatest jump jockey of all time following the announcement of his retirement.
McCoy even compared Walsh to four-time Ballon d'Or winning footballer Lionel Messi, saying the Irishman was like "Messi on a horse".
"It's nice to read those words from someone that I had marked down as my hero," Walsh said in response.
"He set the standards first, he dragged the rest of us along to a level - he set the bar.
"It's nice for him to have said that about me, but I think the same about him."
At the end of a record-breaking career, there is not much Walsh had left to achieve in the sport; however, the 39-year-old admits there is one horse he would have liked to have worked with.
"I'll probably go with Sprinter Sacre even over Altior," he said.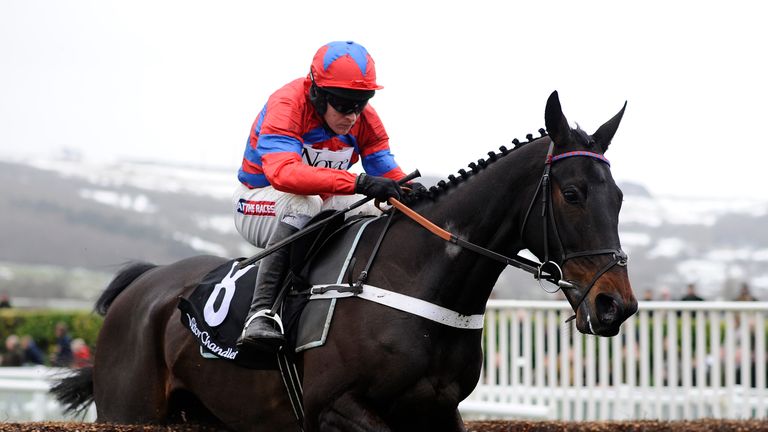 "I thought Sprinter Sacre was an amazing horse to watch, the power and the pace he had - I thought he was incredible.
"I remember his first champions chase, they way he jumped and the way he travelled. If there is one horse that I would like a go on, it's like saying which Formula One care you would like to drive.
"He is the one I would have liked to have ridden."