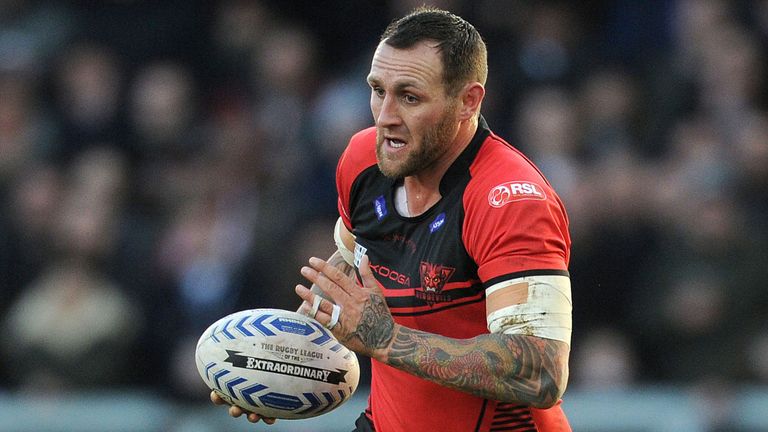 Former England forward Gareth Hock has joined Kingstone Press Championship side Leigh.
The 31-year-old has penned a deal with the Centurions until the end of 2016, with the club retaining an option to extend Hock's stay by a further year.
Hock was released from his contract with Super League side Salford three days ago following heart-to-heart talks with owner Marwan Koukash.
And the ex-Widnes Vikings man says he turned down offers from other Super League sides to move to a club and City which reminds him of his hometown club Wigan.
"It's a family-run club, with a lot of passion," Hock told a press conference at Leigh Sports Village.
"It's a rugby town like Wigan. I can't wait to get started."
Hock will have to wait until Easter Monday to make his debut for Leigh as he starts a six-match ban for deliberate use of his knees during Salford's 52-6 loss to St Helens a fortnight ago.
Hock has missed three years' worth of rugby due to numerous incidents of ill-discipline throughout his career but Leigh coach Paul Rowley insists the signing is not a gamble.
"I'm not concerned," he said. "We will be supportive and provide a stable environment.
"I am sure Gareth will fit in perfectly well. He's here as a rugby league player. The important thing is that he wants to be here.
"One thing you cannot doubt is that he is a fantastic rugby player. He's an imposing figure who will bring skill and aggression.
"He's a winner and we want winners at the club."
Hock said: "I play the game with aggression and passion and sometimes things don't go my way but I'm working very hard on my behaviour. I've got six matches off and I will work with Paul and the team."