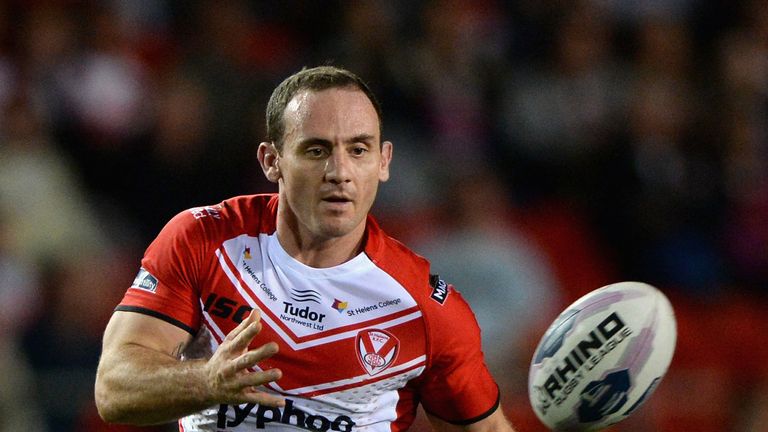 St Helens half-back Lance Hohaia has announced his retirement from rugby league with immediate effect due to health concerns.
The New Zealand international has revealed he decided to quit seemingly due to the after-effects of his Grand Final knockout after he was punched unconscious by Ben Flower in Saints' 14-6 victory over Wigan Warriors at Old Trafford.
Hohaia, who has been with St Helens since 2012, is now seeking medical advice.
Hohaia said in a statement: "I have been experiencing recurrent post-match concussion-type symptoms since returning to play.
"I am seeking medical advice to understand any potential effects to my long-term health."
St Helens had earlier issued a statement confirming Hohaia's retirement, although they declined to give a reason, while praising his contribution during his time with the club.
"St Helens announce that Lance Hohaia has informed us of his retirement from rugby league and will therefore not play for the club again," St Helens said in a statement on their official website.
"Lance has been a valued and integral member of the squad for the last three-and-a-half years and we thank him for his service.
"We wish him and his family well in their life after rugby league with St Helens."
Hohaia, who won 29 caps for the Kiwis, made 185 appearances for New Zealand Warriors from 2002 to 2011before joining Saints on a four-year deal.
He went on to make 78 appearances for Saints in a variety of positions, including full-back, hooker and half-back, and played an influential role in the absence of playmaker Luke Walsh in helping them reach the 2014 Grand Final.
His appearance at Old Trafford lasted barely two minutes after he was twice punched by Flower who became the first man to be sent off in a Grand Final.
Hohaia's final appearance in Super League was in a 11-8 win at Huddersfield on Easter Monday.