England winger Ryan Hall happy for Jermaine McGillvary to take limelight
By George Galpin
Last Updated: 20/11/17 3:36pm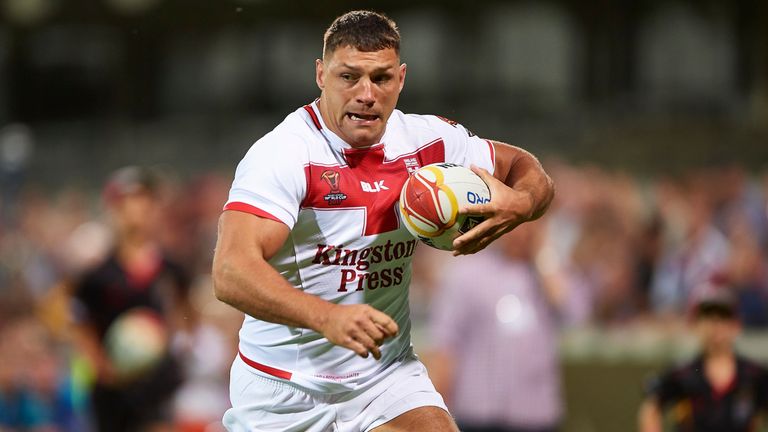 England winger Ryan Hall has said he is happy to be overshadowed by Jermaine McGillvary if his team-mate keeps up his World Cup form.
Hall scored the final try in England's 36-6 quarter final victory over Papua New Guinea in Melbourne on Sunday, extending his record as his nation's all-time record try-scorer to an impressive 34 tries in 35 Tests.
But McGillvary outshone his team-mate, continuing his impressive tournament form, by scoring his sixth try in four matches to set up a semi-final meeting with Tonga in Auckland on Saturday.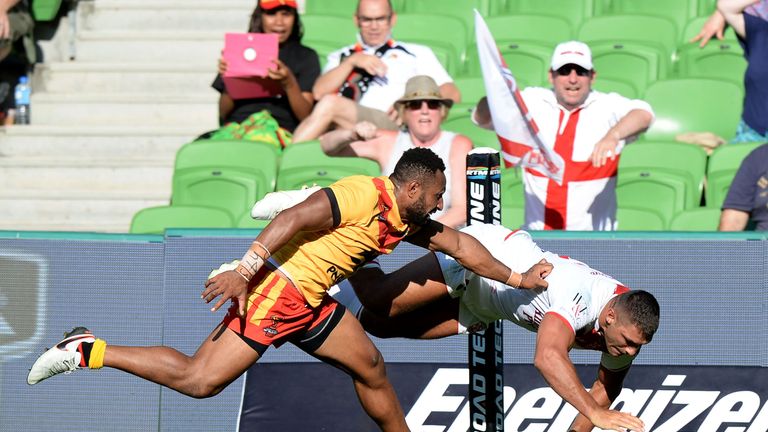 Hall admits he is happy to give his unofficial title of world's best winger to his Huddersfield rival if he keeps up the form that has seen him score 11 tries in 10 Tests.
"If he plays like that every week, he can have it," Hall said of the title created by the Leeds Rhinos media department.
"If I'm overshadowed by a performance like that, I will take that every day of the week. He's been brilliant all series has Jerry."
He added: "He's probably not known here as well as he is back home but I've played against him quite a few times in Super League and he's their key man."
"When we (Leeds Rhinos) do our video, we focus on him quite a lot."