Ellery Hanley urges Leeds Rhinos to go back to basics after poor start to Super League season
By PA Sport
Last Updated: 13/05/19 7:19pm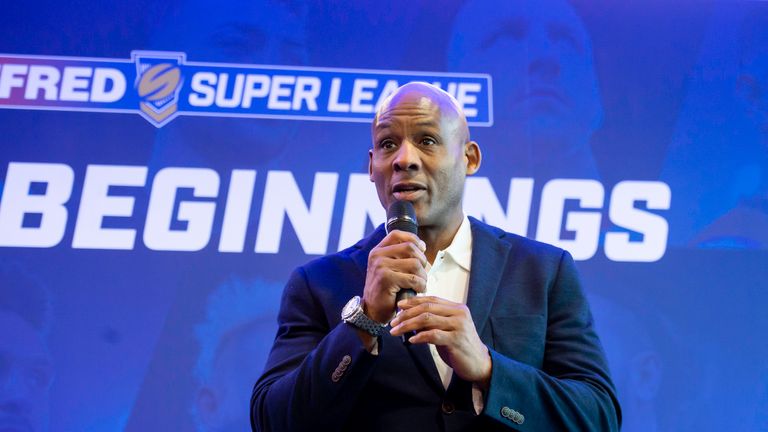 Ellery Hanley has accused Leeds Rhinos of being "too soft" defensively following their dismal start to the season which culminated in an embarrassing Challenge Cup defeat by Championship neighbours Bradford Bulls.
The former Great Britain international has been keeping close eyes on the fortunes of the 2017 Super League champions in his role as a member of the Steve Prescott Man of Steel selection panel.
Hanley, who made 114 appearances for Leeds between 1991 and 1995, did not hold back in his assessment of his old club's start to the 2019 campaign.
"For me, it's very simple," Hanley said. "The first thing you have do in any organisation is make sure the players understand that defence will win games.
"Unfortunately for Leeds, they haven't got that department correct. They are too soft in the belly, and also they're all singing off different song sheets.
"I've watched a huge amount of their games this season, and that's the first thing I would fix up. I would want my team to be the best defensive team and the best tacklers in the competition.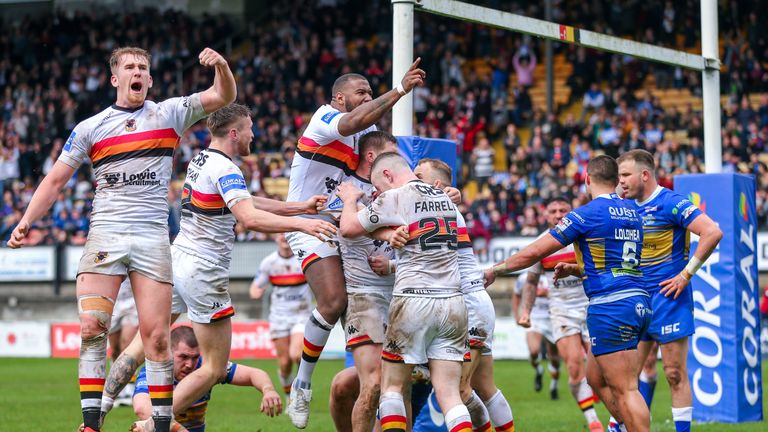 "You have to make sure all the players understand that defence is the priority, and Leeds have to go back to basics."
Hanley traces the Rhinos' decline to the departure of Kevin Sinfield - now Leeds director of rugby - and Jamie Peacock in 2015, and the club's failure to adequately replace them.
However, his disappointment over Leeds' exit from the Cup was tempered by the success of Bradford, another of his old clubs, who have gone through two relegations and three administrations since claiming the last of their four Super League titles in 2005.
Hanley, who began his career with the old Bradford Northern in 1978, said: "I think it's brilliant. I get goose pimples thinking about it.
"As much as I love Leeds - and they've been great to me - it's fantastic for the game and brilliant for the whole of the city of Bradford to get such a win."