Italy clinch World Cup place
Italy have clinched the 14th and final place in the 2013 World Cup after drawing 19-19 with Lebanon.
Last Updated: 29/10/11 9:11pm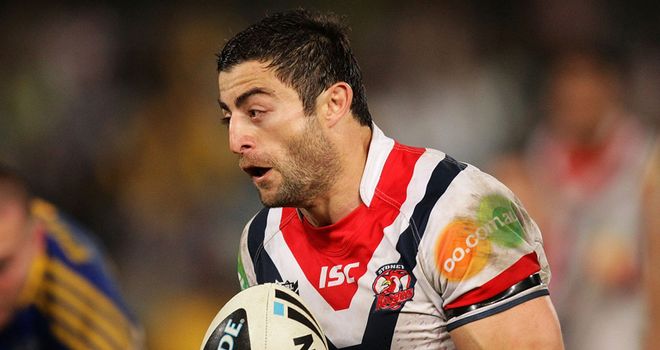 Italy clinched the 14th and final place in the 2013 World Cup in dramatic fashion as they drew 19-19 with Lebanon in the final qualifying match in Belgrade.
With both teams finishing the competition level on points, the Azzurri went through on points difference, having scored 144 points in their earlier victories over Russia and Serbia.
It means Lebanon miss out for the second time despite once more going unbeaten in the qualifying tournament. Four years ago they paid the price for drawing twice with Ireland, who claimed a place in the 2008 World Cup.
Italy secured the vacancy in group C of the main draw alongside Scotland and Tonga thanks to a 78th-minute drop goal from scrum-half Ryan Ghietti which tied the scores.
The Cedars had fought back from an 18-0 half-time deficit to level and looked to have gained a prized victory when Nadim Couri's one-pointer edged them in front with only four minutes remaining.
Relief
Italian coach Carlo Napolitano said: "My overwhelming feeling is one of joy and relief.
"When Lebanon slotted their drop goal over to lead, I slumped into my chair. It was a surreal moment. I thought it was 1999 again when we lost to the Cedars in a World Cup qualifier.
"I called for a short kick-off and we managed to get the ball back and equalise. I can hardly believe it.
"In terms of what the result means to rugby league in Italy, it's hard gauge at the moment. I hope the public support us and numbers get down to the clubs in the country to grow the sport over the next important two years."
Italy, led by former Australia Test full-back Anthony Minichiello, scored tries through Ben Falcone, Ben Stewart and Josh Mantellato, who also kicked three goals.
Adnan El Zabedieh, Ray Moujali and James Boustani scored Lebanon's tries and Couri kicked three goals.