Lewis Jones, Martin Offiah, Garry Schofield and Mick Sullivan to join the Rugby League Hall of Fame
Lewis Jones, Martin Offiah, Garry Schofield and Mick Sullivan have been selected to join the Rugby League Hall of Fame.
Last Updated: 31/10/13 3:28pm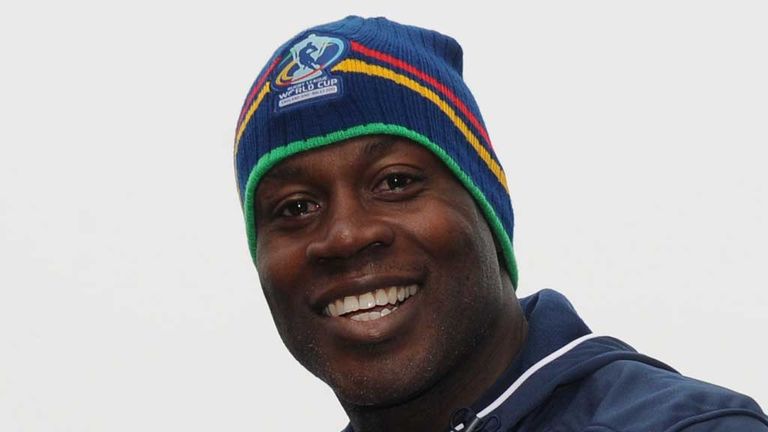 The quartet, chosen by a selection panel of journalists, broadcasters and administrators, will be formally inducted at a Rugby League World Cup celebration dinner at Huddersfield on Friday night when they will be welcomed by current Hall of Fame members Billy Boston and Neil Fox.
RFL chief executive Nigel Wood said: "It is my privilege and pleasure to welcome these four living legends of the game into the Rugby League Hall of Fame.
"Lewis, Martin, Garry and Mick are recognised as four of the greatest British sportsmen of the last century and it is right and proper that their considerable talents should be recognised in this way."
Jones was tagged the 'golden boy' when he moved from Llanelli to Leeds as a record £6,000 signing in 1952 and in a 12-year British playing career of more than 400 games, he amassed 3,445 points, including 496 from 48 appearances in the 1956-57 season.
Record cap holders
Sullivan and Schofield jointly hold the record for most Great Britain caps with 46.
Sullivan scored 41 tries and played in a record 36 consecutive Tests after making his debut at centre in the World Cup defeat of Australia at Lyon in 1954.
He moved from Huddersfield to Wigan for a then record £9,500 fee in 1957 before joining St Helens for £11,000 four years later.
Schofield enjoyed an outstanding club career with Hull and Leeds that brought him 328 tries from close to 500 games and was named Man of Steel in 1991.
Hackney-born Offiah became the highest try-scoring Englishman of all-time during his career with Widnes, Wigan, London Broncos and Salford.
When his career ended at Salford in 2001, the former Rosslyn Park winger was behind only Australian Brian Bevan and Welshman Billy Boston on the all-time try-scoring chart with 501.
Offiah, who became the game's costliest player when moving from Widnes to Wigan for £440,000 in 1992, was Man of Steel in his first season in 1987 and twice won the Lance Todd Trophy as man of the match in Challenge Cup finals.