Barrie McDermott picks a team of young players that will make an impact in Super League 2015
Last Updated: 22/01/15 6:23pm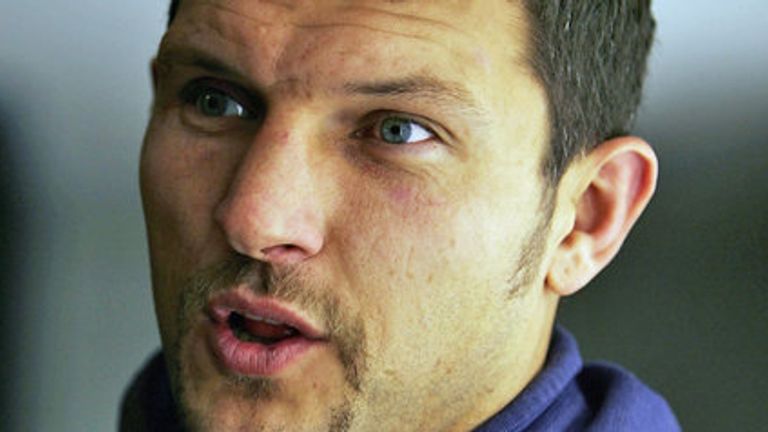 Barrie McDermott picks his a team of young stars that will make their name in Super League this season.
As someone who works closely in the academy side of things in rugby league I've had a good chance to see the rising stars of the sport. Here I've picked a team that I think will make ripples in Super League 2015.
Some players have been included as they look likely to make their debut this year, others have been included because, although they've already played some minutes of Super League, I feel that this year will be the year they establish themselves. Either way I am looking forward to watching all these talented young players progress this season.
Some of these names won't be familiar to fans, but they are certain to make that step up, and I'm confident that by the end of this year everyone else in Super League will have witnessed what I've witnessed with these young men.
1. Ashton Golding (Leeds)
Ashton is a young man with a really bright future. He's a really enthusiastic player who comes from Stanningley, much like Jamie Jones-Buchanan, Ryan Atkins and Jamie Peacock - so he comes from good stock. He made his debut last year against the London Broncos which didn't go well for him or the team, but he's had a strong showing in the pre-season friendlies with the Rhinos. He's got Zak Hardaker ahead of him at Leeds but I believe he will get some decent game-time this year.
2. Callum Lancaster (Hull FC)
Callum has absolutely blistering pace. He had a few games last year and scored a hat-trick against Warrington last July. He really made people take notice of him and the threat he poses with the ball in hand coupled with that pace. He is one of many young players in this team that has the immeasurable quality of confidence - you don't know how to measure it, but you know it when you see it.
3. Oliver Gildart (Wigan)
Oliver is the son of Ian Gildart, who made his name at Wigan and Wakefield, and is one of the Wigan Warriors' young squad members who are biding their time, waiting for that opportunity to arrive. He has great pace, good strength, and had an impressive couple of games for the England Academy against the Australian Schoolboys. Once he gets his opportunity in Super League I'm sure he will catch the attention of everyone.
4. Jack Johnson (Warrington)
This is a player from Saddleworth Rangers in Oldham, and plays for the Warrington Wolves. He is another young player blessed with great pace and immense confidence and can play full-back, centre or wing. Lee Briers - his coach in the youth setup at Warrington - has had a lot of good things to say about him; he's good under the high ball and causes trouble with the ball in his hands.
5. Ash Robson (Castleford)
Ash is a York-born player who is now on the books at Castleford Tigers. Castleford have lost a few senior players and therefore they are going to have to blood younger players this year, so I see Ash getting a fair amount of experience this year. Pete Riding, the youth performance coach at Castleford, says Ash is one of a few young players at Cas that he has high hopes for. I actually signed Ash up at the Rhinos Scholarship. He asked for a release because he wasn't sure if he wanted to play rugby league anymore, so he took some time away from the game, then came back with Cas, was putting in some really good performances for them before snapping his cruciate ligament.
So before he's even turned 20 he's left the game, come back and had a career-threatening injury. Once he gets a good run of games everyone will see the quality that makes him stand out. He's one of those resilient ball-carriers; a rubber-ball character who is difficult to bring down. Defenders who have been in the game for a while traditionally won't give a young player like Ash the credit he deserves, but once you watch Ash Robson or play against him, you may well look at him in a different light. He's a full-back by trade but to get him in this team I will stick him on the wing – he's that good.
6. Dave Hewitt (St Helens)
What you get with Dave is a great balance of doing plenty of things himself on the field, while also creating opportunities for others. He's happy to take the line on which helps keep defenders' eyes on him which means they aren't on someone else. Mike Rush and all the coaches at St Helens have a lot of confidence that he will come through strongly this year. He is small in stature but big in confidence.
In the old days there was a saying that some half-backs could play the game in a dinner jacket because they weren't getting too involved. These days there is more focus on the half-backs taking the line on in order to make room for others on the field, and Dave Hewitt has the strength of character to do that successfully.
7. Jake Shorrocks (Wigan)
Jake is another one coming through the Wigan Warriors set-up, and he's another young player lucky enough to have genuine pace. If he gets half a chance at your try-line he is going to look to finish it off. All the players that come through Wigan's youth set-up are tough - that's the nature of their culture - but what Jake has on top of that is a great turn of pace, which is exactly what half-backs need.
8. Jay Chappelhow (Widnes)
Jay plays at Widnes with his brother, Ted. They are originally from just over the Runcorn Bridge, but have come through the Widnes system and play there for the under 19s. They both could have made this team but I've gone with Jay because he's a bit taller and a little bit more abrasive so he gets the nod as a forward who can take the opposition on – something he does well for the Vikings.
9. Morgan Smith (Warrington)
Morgan can play 6, 7 or 9 but I like him at 9 because I personally think he's better suited to that role. Morgan is another player I worked with at the Rhinos Scholarship and his strength is his confidence.
Peter Smith, his grandfather, played for Featherstone in the 70s and 80s, so he comes from good stock and has played for good clubs over the years; Featherstone Lions, Cas panthers and Normanton Knights to name a few. Morgan reminds me of a young Bobbie Goulding; at just 16 or 17 years old he is ready to play against men. He's got physicality and the confidence to tell grown men what he wants from them and where he wants them to be in order to give the team what they need. Even though Morgan is the youngest player I've picked in this team, I have no problem saying that he's ready for first team action this year.
10. Tyler Dickinson (Huddersfield)
Tyler Dickinson is one of those young players who is only 18 years old but he is already a man. Bearded and full of tattoos, he is always right up to the mark - really abrasive and aggressive. He's a character that runs hard, hits hard and makes people notice him and forces defenders eyes on him. He's a natural leader because he does what everybody is supposed to be doing, and he does it all day, every day.
11. Ryan Lannon (Salford)
Ryan is the cousin of Gareth Hock. With that comes a lot of expectation for commitment and aggression, and he really lives up to that. Ryan had a good pre-season and Iestyn Harris has very high hopes for him. In those friendlies he never looked out of place in the first team. He's very athletic, very quick and incredibly aggressive. He has a bit of work ahead of him to get up to the standard physically, but mentally he's up there already. He has that winning mentality that runs through the family genes.
12. Jansin Turgut (Hull FC)
Jansin's strength is that he runs lovely lines – he runs really hard and strong on the edges. He can break any defence down with his running game. He's also a leader of men, and was the captain of the England Academy side that played against the Australian Schoolboys. Andy Last and Danny Wilson have been working hard with the youth coming through at Hull FC, and Jansin is the next cab off the rank. Hull FC and Hull KR both have a lot of players to choose from because any young kid growing up in Hull wants to play rugby league, and next year there will be a few coming through for the Robins, but this year it's Hull FC who have a couple of players in this team.
13. Jordan Lilley (Leeds)
Jordan is also from the Stanningley club. The beauty of Jordan Lilley is that he can play 6, 7, 9 and 13 and be just as competent wherever he plays. He played for a couple of minutes for the Rhinos on Boxing Day. The Rhinos family would not have had much of a chance to see what Jordan's about that day but in time they will see what he offers and be as impressed as I have been. It's worth noting that just over 12 months ago both Jordan and Ashton Golding were the ballboys at virtually every home game at Leeds. So they've both been watching Rhinos, getting as close to the action as is possible and learning from up front. Both young men have gone from ballboy to contender in no time at all.