Rugby League Expert & Columnist
Phil Clarke analyses Micky Higham's transfer to Leigh
Last Updated: 20/05/15 5:56pm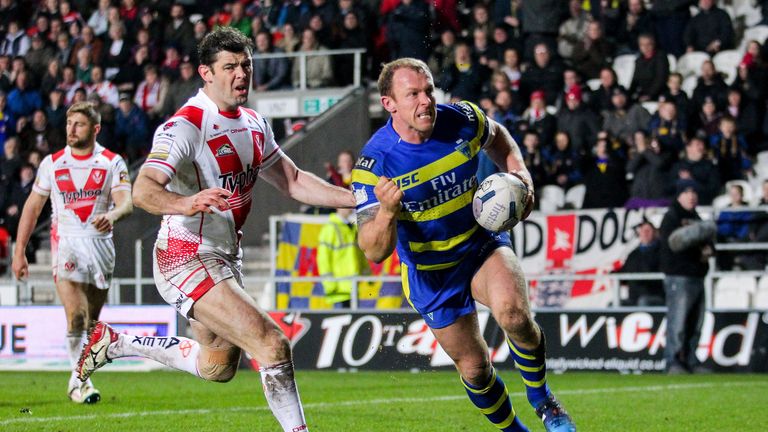 Phil Clarke analyses Micky Higham's move to Leigh and James Webster's departure from Wakefield...
What a great weekend of cup action. The decision to seed the Challenge Cup, bringing in the bigger teams at a later stage, has been a brilliant way to ensure more competitive and meaningful fixtures. It has given us the chance for the giant-killings that people love in a knockout tournament, but on a far more realistic basis.
Featherstone and Batley deserve some credit but it was Leigh who stole the headlines with their victory at Wakefield. The Centurions played remarkably well in the second half to score 30 points and they look like a club that's going places.
In truth, Leigh's success wasn't as big a surprise as many imagine. They are a full-time squad like the Wildcats and probably have better resources and facilities. Their signing of Micky Higham from Warrington underlines just how much money and ambition the club has.
It's also no surprise that Higham would appeal to them. He began his career there before moving to St Helens in 2000, and then onto Wigan and the Wolves, where he has been since 2009. His experience extends to the international game and at 34 years of age he is perhaps looking to finish where it all began.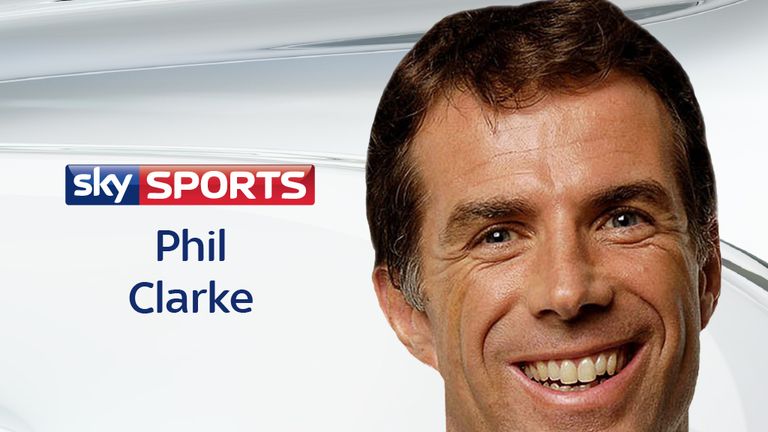 The decision-makers at Leigh recognise they have a great chance of clinching promotion to Super League. Signing an experienced and passionate player increases their chances.
Phil Clarke
The decision-makers at Leigh Sports Village recognise they have a great chance of clinching promotion to Super League when they enter the 'Middle 8s' in August. Signing an experienced and passionate player increases their chances, as they'll probably need to win four of their seven matches to achieve their aim.
However, the Wolves have been unhappy with how this has been handled, and I can see their point. It's not that long ago that Higham was benefitting from a testimonial in Warrington, when many of their fans contributed to a player who they hoped would help them to glory in 2015. I know that players have to look after themselves, but sometimes a degree of patience is required.
If Warrington had a player who was in the last year of his contract - let's just say for argument sake, Roy Asotasi - there is no way they would ever say to him, 'we don't want you, you can go now and we're not paying you'. They just wouldn't do it, and yet in effect it appears to me that Higham has told the club he's leaving.
I realise Warrington have received a transfer fee but they don't need that; they need players. I am fascinated to hear what other players think about this and plan to contact Jon Wilkin, who I know often speaks on behalf of many players, to listen to his view.
Highs and lows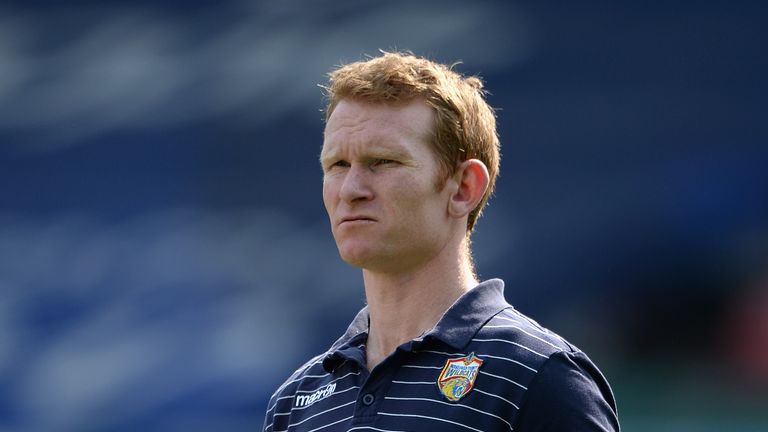 In my opinion, the greatest game from last weekend was Hull KR's fantastic win over Wigan. Sport is supposed to be about fun and the magic moments that the Rovers players and supporters had last Friday. I have nothing but respect and admiration for the 500-plus supporters that followed Hull KR to the Leigh Sports Village, and have no doubt they'll never forget their journey home.
As well as great highs, sport also has its dramatic lows, when you feel overcome with disappointment. I've had several of them in my life and wanted to take this opportunity to send my best wishes to James Webster. I said to Brian Carney several weeks ago that I think he'll coach in the NRL one day. He's just been at the wrong club too early in his career.
James is an intelligent man, and a good one. I've taken part in some charity walks with him in the past and know how passionately he feels for the game. He might feel at rock bottom for a while but I hope he recovers soon.
We have a history of giving the head coaching jobs to assistants or recently retired players before they are ready for it. James was unlucky to be at a club that wasn't competing on a level playing field. I'm not sure any of the coaches in Super League could have taken the Wildcats into the top eight this year and it's best for both James and the club that they make a break.
There's a famous quote: 'That which does not kill us makes us stronger.' The trauma and experience that James has encountered will make him a better coach in the future, and I bet he references his days at the Wildcats when he eventually stands next to a trophy that his team have won.