Wigan captain Sean O'Loughlin facing ban for high tackle
By James Dale
Last Updated: 12/07/16 7:06pm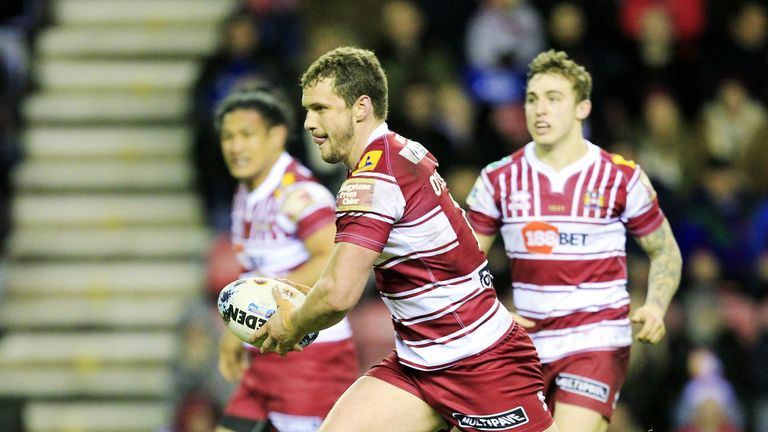 Wigan Warriors captain Sean O'Loughlin is facing a two or three-match ban after being charged by the Rugby Football League.
O'Loughlin was sent off in the Warriors' 22-18 Super League win over Wakefield on Friday following a high challenge on Chris Annakin late in the first half. 
It was the first time the England skipper has been red-carded in his 15-year career, but the tackle was judged to be reckless by the RFL's match-review panel and O'Loughlin was charged with a grade C offence. 
Wigan have just two league games left, starting at Leeds on Friday, before their Ladbrokes Challenge Cup semi-final against Hull on Friday, July 29.
Wakefield chairman Michael Carter appeared to suggest the charge is on the lenient side, saying on his Twitter account: "I'm not sure grade C high tackle covers nearly snapping someone's neck!" 
Annakin was unable to return to the field after the challenge from O'Loughlin, with Wakefield head coach Chris Chester revealing he was "out cold" after the game.