Eamon O'Carroll becomes latest player to sign new deal with Widnes
Eamon O'Carroll has become the fourth Widnes player in a week to sign a new deal with the Vikings.
Last Updated: 29/04/14 4:35pm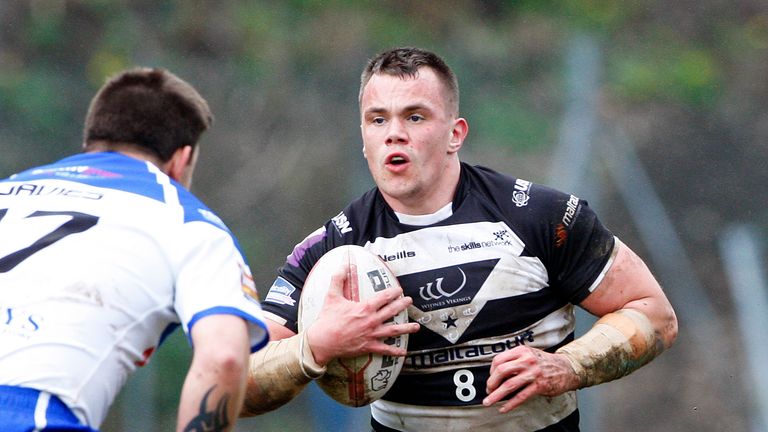 The former Hull and Wigan prop forward, who has made just two appearances this year because of a shoulder injury, has signed a new two-year deal, following Stef Marsh, Liam Carberry and Paul Johnson in committing to the club in the last seven days.
Coach Denis Betts said: "Eamon is a massive asset to the Vikings. We are looking to bring in and retain quality players and Eamon falls into that category.
"He's a player who really enhances our environment and he wants to make our group better every day he comes into work.
Improvement
"He can still keep improving as a prop forward and I'm looking forward to working with him over the next two years."
O'Carroll said: "I'm really pleased to sign the contract.
"Everyone talks about the club moving forward, which it is, but from a player's point of view the progress the club has made in just the last two years has been massive."