Super League: Danny Galea pens a new two-year deal with Widnes Vikings
Danny Galea has committed his future to Widnes Vikings after signing a new two-year deal with the Super League club.
Last Updated: 04/05/14 5:02pm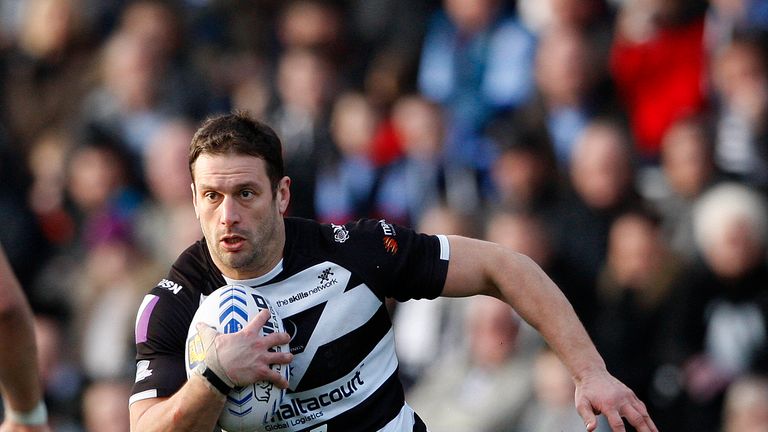 Galea only joined the Super League club during the close-season, but has made a positive impression on Denis Betts' squad after a spell with Canterbury Bulldogs.
Betts' Vikings have made an excellent start to the new campaign and Galea had no qualms signing a new deal as his family have settled well in Widnes.
"I'm excited at signing the new deal and I'm really looking forward to playing a part in shaping the future at the club," he told the club's official website.
"I didn't look anywhere else as I just wanted to sign at Widnes. I'm enjoying my footy here and it didn't take long at all to get things through as I'm happy, my family is settled here and things are going well in Super League and in the Cup.
Biggest Challenge
"We've made a really solid start. It's a long year, we know that, and the biggest challenge is continuing that start for the rest of the season. I think we can do it too, and if we keep producing the level of performance that we have shown already this year then it's going to be a pretty good season."
Betts commented: "Danny has really played a big part of what we have achieved this year.
"He came in as a bit of a unknown quantity, in the sense that we had lots of information and knowledge on his culture and we knew he was a player that would enhance our environment both off and on the field and that has been the case.
"We knew he was a really good rugby league player but I think he has even gone beyond all expectations that we had of him, which is a credit to how hard he's worked.
"He's established himself as one of the senior players, his experience is impressive and every week he's not far off being the best player on the field.
"The quality in his game and the things he does means he's a player we want to keep around our place as his standards are so high. He keeps making the team better."