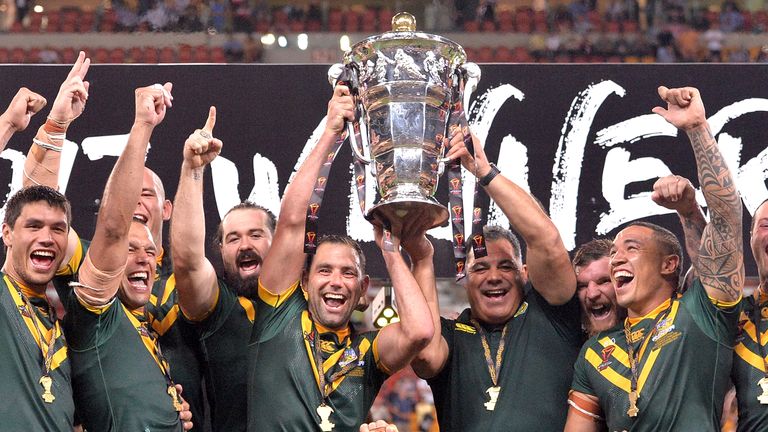 The 2021 Rugby League World Cup is set to be played exclusively in England, tournament director Jon Dutton has revealed.
Previous World Cups hosted by the Rugby Football League in 1995, 2000 and 2013 included fixtures in France, Wales and Ireland but government funding will dictate a change in policy for 2021.
Organisers will also break with tradition by not starting the tournament with a clash between England and Australia.
"I think it's fair to say we won't be going to France," said Dutton. "The £25m that has come into the tournament is money for England.
"It's a devolved budget. So it's the same with Ireland and Wales. If a really compelling bid comes to the table, we will have a real good look at it but I don't anticipate that will be the case.
There will be a total of 65 matches in 2021, including women and wheelchair events over five weeks but organisers envisage 14 venues for the 31 fixtures for the men's tournament, down from 21 in 2013.
Dutton says London will definitely stage games and hints that fixtures could also be held in the seven major cities across the north.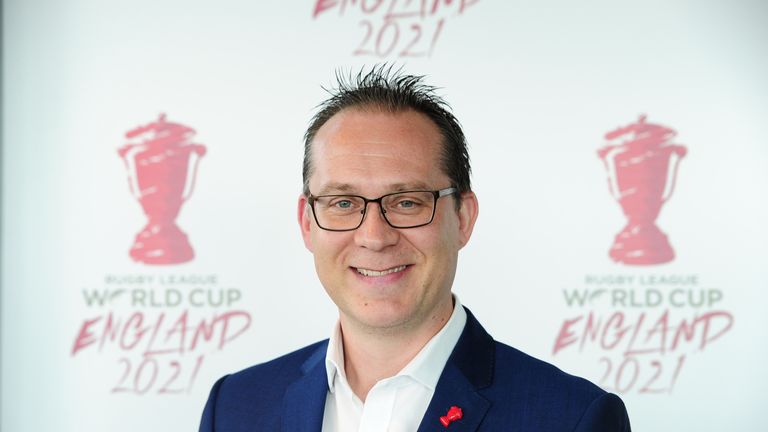 "The sport in 1895 was born in the north and we should be really proud of our heritage so we've got to find the right balance between celebrating that and also getting a cut-through across the rest of England," he said.
Dutton says the emphasis will be moving venues from towns into cities and into bigger stadia as organisers look to reach a target audience of three-quarters of a million.
There is a July 31 deadline for applications to act as hosts while a decision will be made in December and an announcement next January.
The number of teams will be up by two to 16 and Dutton envisages four pools of four.
"It is for the International Federation to decide but our preference will be for the top four nations, including Tonga, to be the seeded teams," he added.
Qualifying will be completed by November 2019.