Rugby League Expert & Columnist
Brian Carney: Bad week for the big clubs, good week for Wakefield and Widnes
Last Updated: 06/03/17 9:38pm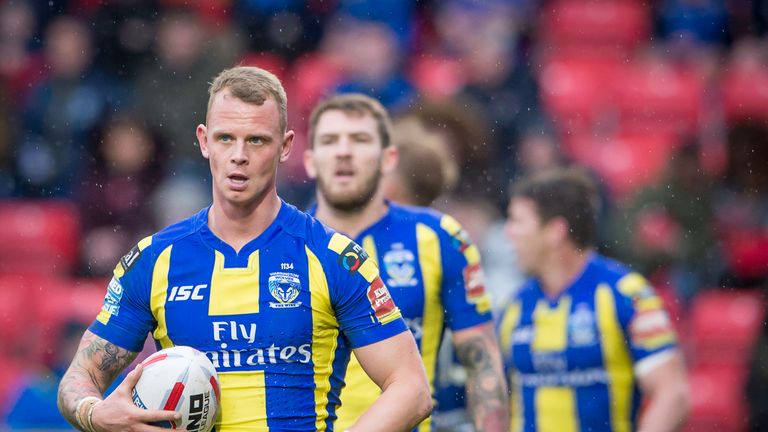 The Betfred Super League has already delivered some shocks, with Warrington still without a win after three rounds, and Salford and the Dragons on the crest of a good wave.
There is plenty of time for teams to rectify their poor start to the season, but which clubs are on the right side of the momentum, and which sides are struggling? Brian Carney shares his thoughts...
Good Week
Paul McShane: Castleford are riding high at the moment. In the build-up to the game against Leeds, which always was going to be a big test for them anyway, news broke of Rangi Chase being dropped.
With Ben Roberts out injured it left the Tigers asking who was going to step up, and Paul McShane was the man to do it. The 27-year-old came back from a one-match suspension, slotted into the halves and showed what a phenomenal talent he is.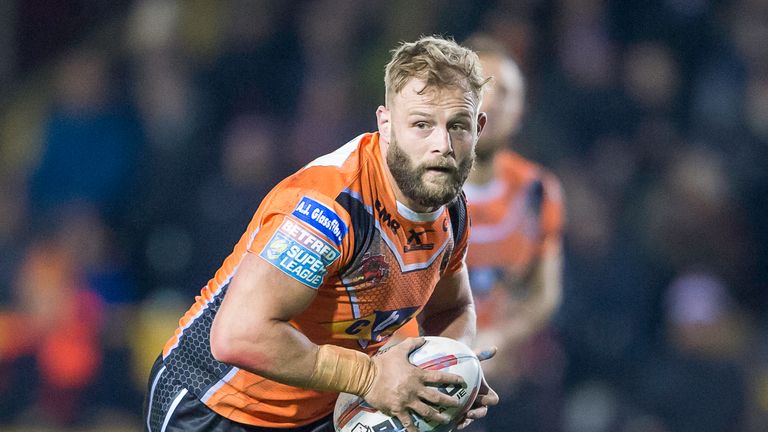 There were other eye-catching performances for the Tigers; both wingers got hat-tricks, Zak Hardaker was named man of the match and Luke Gale was as good as he's been - which is very good.
But I think what McShane did was exceptional. His perfectly-weighted pass for Minikin's first try was one of many try-assists he offered on the day, and he crossed for a second-half score of his own to round off a fantastic individual performance.
McShane is a hooker, and if you've got a hooker who can step seamlessly into the halves then you've got a really good asset in your squad. He's exceptionally talented and I don't think it's beyond McShane to push for international consideration at the end of the year.
Salford: The Red Devils were feeling a little sorry for themselves following their defeat to Leeds after what proved to be the winning score looked to have come from a forward pass.
To bounce back from feeling that the world is against them and put in that kind of performance to beat Warrington showed impressive resolve.
There were lots of threats on the field - and that's without Todd Carney who will likely be available this week. Things are looking up for Ian Watson's side who are fifth in the table, sitting above the likes of Leeds and Saints.
Two of the Ws: I fancied Widnes to beat the Dragons before they went out to France. Even though they lost their previous two games, I felt they weren't far away from victory in either fixture.
There was a degree of hype around the Dragons after wins over Warrington and Hull FC, and with the Vikings never having won in France in Super League it was always going to be a tough ask.
However, Widnes defied the script in a mud bath in France to come from 14-0 down to draw 14-14. That shows a great deal of character. Widnes still haven't won in France in the league, but that was the kind of performance that gets your season underway.
As was the result at St Helens. That ended an 11-game losing streak for Wakefield which dated back to July 2016. After taking the lead, then going behind, then clinching the win with a correctly-awarded penalty try, it was a victory that was built on character which coaches love to see.
Bad Week
Leeds: For Leeds to get thrashed the way they did against Castleford is a really bad day at the office. It's early days yet and the Rhinos have only lost two games so far this season, but losing in the manner they did on Thursday will ensure that their disastrous 2016 campaign will inevitably begin to haunt them.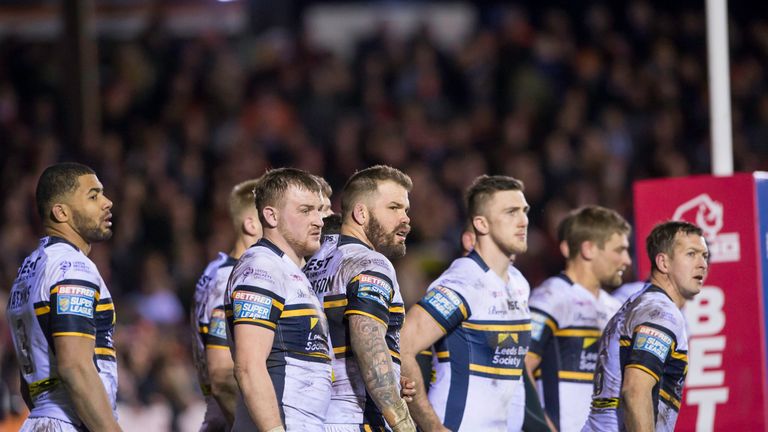 Sure there were injury concerns, illnesses and suspensions for Brian McDermott to deal with, but there isn't a team who won't experience that at some point in the year.
In fairness to McDermott, he wasn't making any of those excuses himself. He told the press afterwards that the Leeds U19s shouldn't even lose to the Tigers by that scoreline - so what then is the problem at Headingley? Do the Rhinos now look at their squad and accept that it isn't top-four quality?
The 2015 treble winners can still give anyone in Super League a game if they have a full deck, but nobody ever has a full deck these days.
Yet again the intensity of the scrutiny on Leeds this year will be incredible. We were told last year that their performances suffered due to incidents like training-ground flooding rather than failing to recover from the loss of Jamie Peacock, Kylie Leuluai and Kevin Sinfield. Either way that's behind them now, and ahead of them are tough times.
Warrington: Tough times for Warrington as well - they are yet to register a win in their first three outings of the domestic competition. They were magnificent against the Broncos, but they have been distinctly average in the league so far.
The Wolves weren't good against the Dragons in the opening round and weren't particularly good against Castleford either.
In the defeat to Salford last week they will look for positives and the chances that they had, but the fact of the matter is that they were the second best team on the pitch - not by a huge margin, but they were outplayed by the Red Devils and that shouldn't have happened.
With all due respect to Salford, the Warrington squad was assembled to challenge for a place in the Grand Final, while the Salford squad was assembled to potentially knock on the door of top four and, failing that, top eight at least.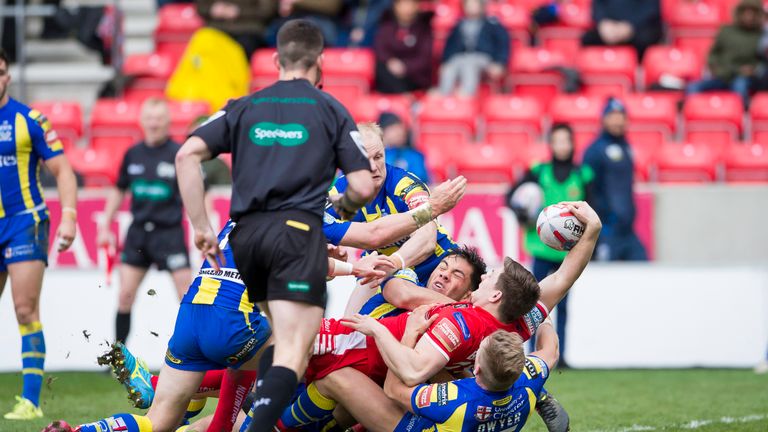 So it's not a great start to the season for the Wolves. Lose to Wigan, and Warrington go 0-from-4, which nobody would have seen coming.
St Helens: Saints now have to go to Hull on Friday knowing that defeat would mean a third consecutive Super League loss.
Keiron Cunningham said after Friday's defeat to Wakefield that they would have won the game with a senior half-back on the pitch which I thought was a bit unfair.
They are missing Matty Smith through injury and he is a big loss, but I'm not sure I would put the blame on Theo Fages and Danny Richardson, because there was still plenty of experience elsewhere on the pitch for Saints; certainly enough senior players in the squad to get them over the line.
Cunningham also said that he was disappointed with the way his side started the game and I think he's spot on in that regard - if they were better out the blocks they wouldn't have been talking about needing to close the game out.