UK Championship: Shaun Murphy ended the hopes of Belgian teenager Luca Brecel
Shaun Murphy saw off Luca Brecel in a deciding frame to book a semi-final against Ali Carter at the UK Championship.
Last Updated: 06/12/12 7:50pm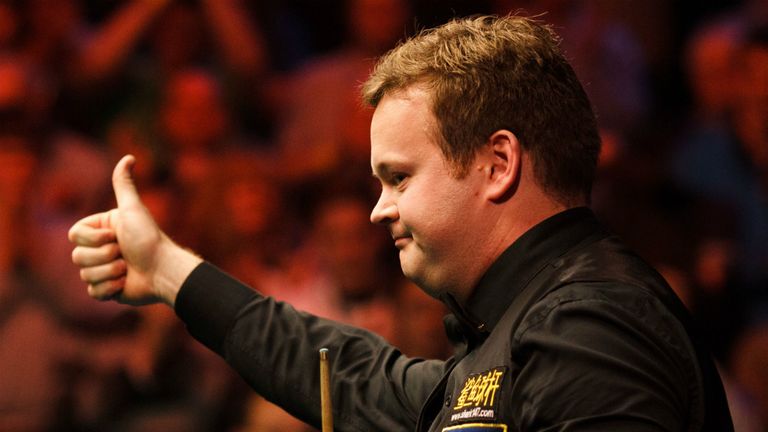 Brecel, the 17-year-old from Belgium, twice faltered with the winning line in sight, missing crucial pinks in the 10th and 11th frames to allow the Murphy to pinch a 6-5 win.
Murphy handed him a chance late in the decider, missing the final red when it appeared he got a kick, and Brecel looked to be on a victory march.
But the youngster left the cue ball the wrong side of the blue, and once he sank that ball, he could not get close enough to the pink to make it a formality.
Brecel rattled the pink in the jaws and it rolled kindly for Murphy who seized the chance to save himself.
"I thought I'd lost the match a couple of times, I really did think I was out," said Murphy.
"I think the adrenaline and maybe a little bit of inexperience cost him in the end. He overhit and underhit a couple of shots and I'm just relieved."
Brecel said: "I expected to get to the quarter-finals and I had a good chance to win today but Shaun deserved to win in the end. I'm ready to compete, but I'm only 17 and I've got so much time to get better and better."
Premier League champion Stuart Bingham, meanwhile, rallied from 4-2 down to level at 4-4 against his fellow Essex potter Carter in their quarter-final.
But Carter produced a 60 break to edge back in front before taking a scrappy 10th frame to close out the result.
"In the first part of the match I played all right. I don't feel like I've played particularly great yet but I'm in the semis and I'd take that," said Carter, who also reached the semi-final of this event in 2008.
"I'll definitely need to play better. I'm going to have to find some form to go on and win the tournament."