Novak Djokovic suffers three-set loss to Jiri Vesely in Monte Carlo
By Dev Trehan
Last Updated: 13/04/16 7:25pm
Novak Djokovic has been knocked out of the Monte Carlo Masters after suffering a shock three-set defeat to Jiri Vesely.
Vesely beat the world No 1 6-4 2-6 6-4 in just over two hours to reach the third round, in the first meeting between the two players.
Djokovic, winner of two of the last three editions in the Principality and the player who has dominated the ATP rankings over the past two seasons, was unable to mount a recovery against an opponent who got the upper hand by winning the opening set.
Djokovic came to the court with 22 consecutive wins in Masters 1000 play, with his last defeat coming in August in Cincinnati against Roger Federer.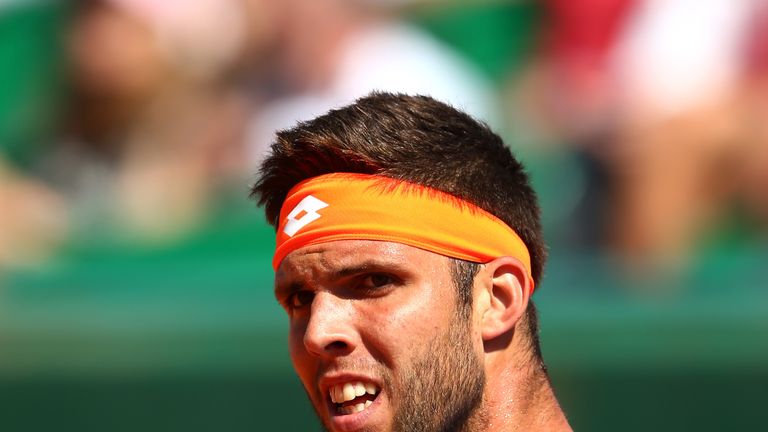 The Serb had won his last 14 matches and holds four titles already in 2016, including the US Masters double from last month in Indian Wells and Miami.
Czech right-hander Vesely, ranked 54 places below Djokovic in the rankings, had never previously progressed beyond the first round in Monte Carlo.
Djokovic said: "This is proof nobody is unbeatable. It has happened so many times in my career that I lose a match - it's not the first time.
"Obviously it's not easy to lose the match in terms of accepting it, but I have to congratulate my opponent. He was playing bravely. He was going for it and he deserved to have it."
Vesely said: "When I went on court I had completely different thinking, like I hope to win a game or I really hope to do well.
"But I had no idea I would be able to beat Novak today. So for me it's just something that I can't believe really happened. I hope it will give me a lot of confidence, a lot of self-belief."
Vesely is in the top half of the draw along with Roger Federer. Britain's Andy Murray is in the bottom half but his chances of winning the tournament have been boosted, knowing he cannot face Djokovic in the final.