Rafael Nadal savours each victory more than ever after injuries
"The only positive thing about injury is when you come back and when you have success, you appreciate it even much more."
By Sky Sports Tennis
Last Updated: 10/10/17 2:26pm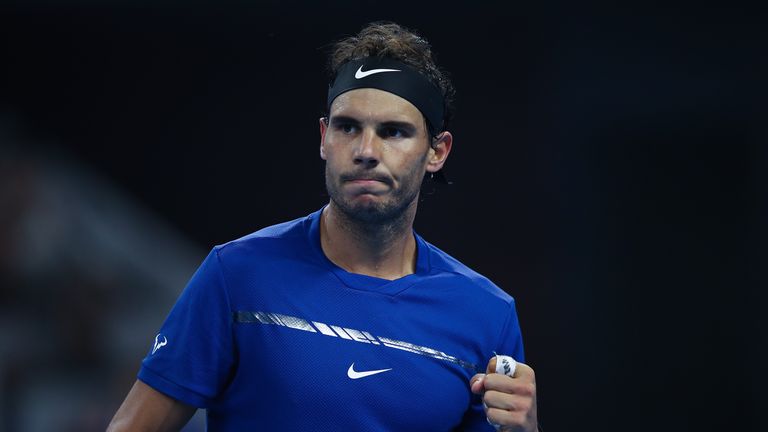 World No 1 Rafael Nadal said he savours each victory more than ever after returning to peak form this year following a succession of injuries.
The 31-year-old Spaniard won his sixth title of the year on Sunday in Beijing, fresh from lifting his third US Open title.
Nadal's resurgence after injury is one of the tennis fairy-tales of 2017 along with the similar rejuvenation of old rival Roger Federer.
He is now aiming to collect his first Shanghai Masters title, where Federer is also playing.
Nadal said: "Of course it is a nice feeling [to win a tournament after injury]. But it is a feeling that I already had a few times in my career. Of course it is not the positive thing, because it's better not to have injuries.
"But at the same time the injuries, the only positive thing about injury is when you come back and when you have success, you appreciate it even much more."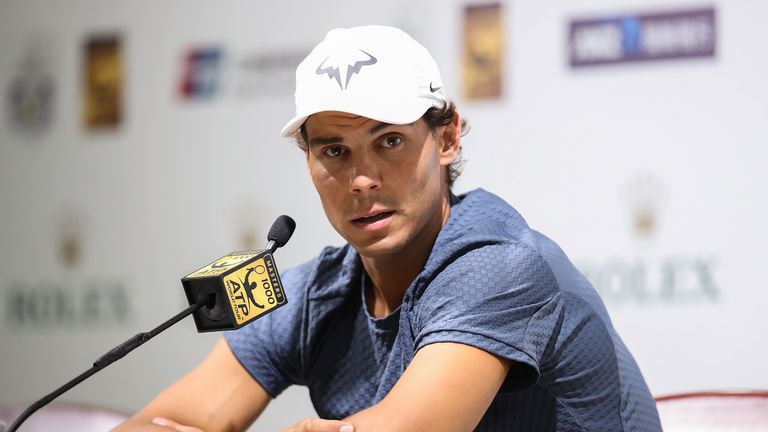 Nadal added that he has learnt to adapt his playing style as he reaches the climax of one of the great tennis careers.
"Of course the essence of my game... is probably the same, but during the years and during your career, I always say the same, of course you lose things.
"On your way you lose things that you have when you are younger, so you need to act on other things to keep being competitive."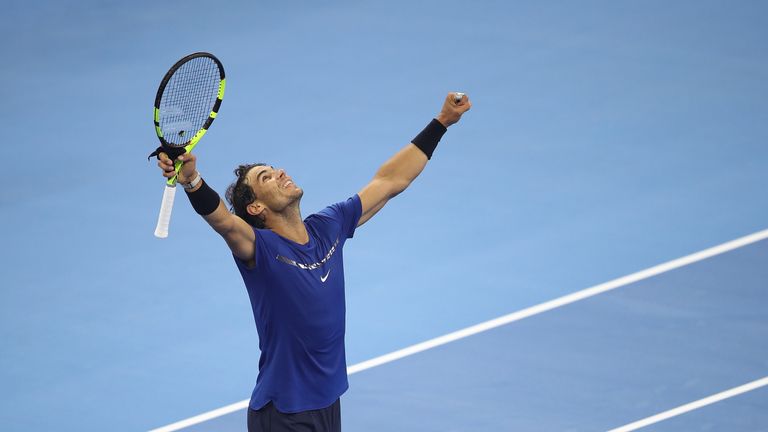 The 16-time Grand Slam champion, who has suffered with knee problems for several years, plays Jared Donaldson in his opening match.
And the unseeded American said of playing Nadal: "You want to play against the best and see how your game stacks up. Playing against someone like Rafa is really special. If I lose, it will allow me to know what was my game lacking, what I need to improve on to beat guys like him."
Sky Sports Tennis will have all the action from the Shanghai Masters before we head to the Erste Bank Open and Swiss Indoors Basel and then the Paris Masters.
The Next Gen ATP Finals in Milan and season-ending extravaganza World Tour Finals at London's O2 in November end another memorable year which will be covered via our website www.skysports.com/tennis with live blogs and updates as the season reaches its climax.
On the move? Head to our app for mobile devices and iPad, or follow our Twitter account @SkySportsTennis to join in the conversation. Who will win the World Tour Finals this year? Have your say...