Wimbledon: Steve Darcis and Marin Cilic forced out through injury
Rafael Nadal's conqueror Steve Darcis and No 10 seed Marin Cilic have withdrawn from Wimbledon through injury.
Last Updated: 26/06/13 3:15pm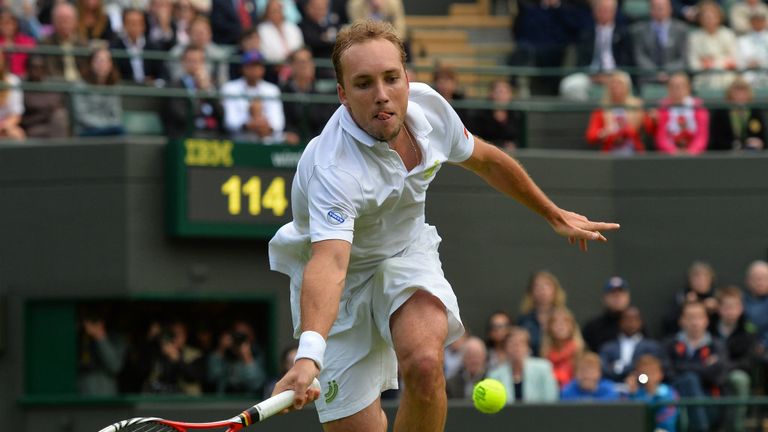 Darcis' coach Reginald Willem had warned that it was unlikely the Belgian would be able to play his second-round clash with Poland's Lukasz Kubot.
And the ATP, the governors of the men's tennis tour, confirmed that a right shoulder problem had forced him out of the event shortly before he was due on court.
The 29-year-old caused the shock of the first round at the All England Club, knocking out 12-time grand slam winner Nadal in straight sets.
It emerged that Darcis injured his shoulder during the match against Nadal, the biggest win of his career.
Coach Willems said the injury had left him unable to move his arm prior.
Speaking before the official announcement arrived, Willems told Belgian publication Sudpresse: "There is a 99 per cent chance that Steve will not play his second match.
"He has had an injection this morning but it will be very hard for him to go out to play.
"That's sport, unfortunately: the greatest victory of his career is followed by the greatest disappointment of his career."
Meanwhile, Cilic has also been forced out with an injury to his left knee.
The Croatian, who was runner-up to Andy Murray at Queen's last week, was due to face France's Kenny de Schepper for a place in the last 32.