Wimbledon: Bernard Tomic ready to move on over father ban
Bernard Tomic booked his place in the third round at Wimbledon with a 6-3 6-4 7-5 victory over American James Blake.
Last Updated: 27/06/13 5:36pm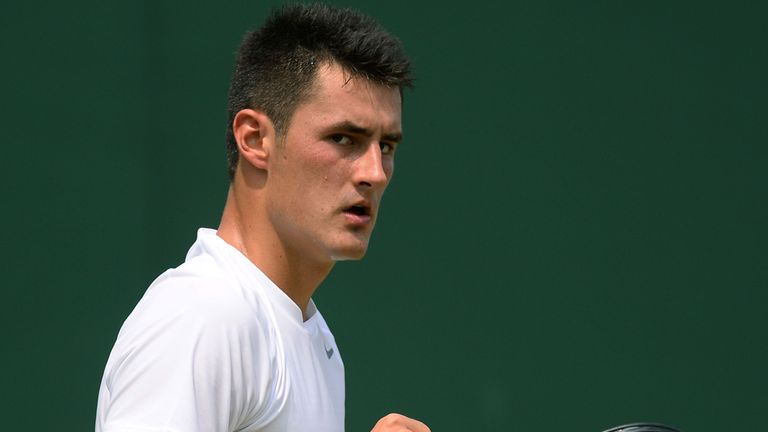 The 20-year-old, who is the last Australian standing in the men's singles, was once again playing without the presence of his father and coach, John Tomic, at courtside.
John Tomic is due in a Madrid court in October charged with assaulting his son's hitting partner Thomas Drouert - an accusation he denies - and has been handed a 12-month suspension by the ATP as a result.
Wimbledon has also prevented John Tomic from entering its grounds as a spectator, and Bernard Tomic was hoping to get them to reconsider the decision.
However, the All England Club has no intention of relaxing the ban and Bernard Tomic, who is returning to his rented house each night where his dad is issuing tactical instructions, is now ready to move on.
"There's been some communications for sure, but it's pointless because they've stuck by the decision. They're not going to change," he said.
"I don't think they'll be allowing him in, which is okay.
"I'm focusing on my matches. I'm still seeing my dad and he's still advising me what to do."
As for trying to overturn the ban, he added: "Maybe in the next tournaments I'll see.
"I'm going to keep the same routine. I'm enjoying playing and can't complain.
"I felt very good on court and was very happy with the way I played. It's not easy playing a guy like James and I felt really good."