Ivan Lendl: Andy Murray now the best player in the world
Andy Murray is now the best player in the world, according to his coach Ivan Lendl.
Last Updated: 09/07/13 5:28pm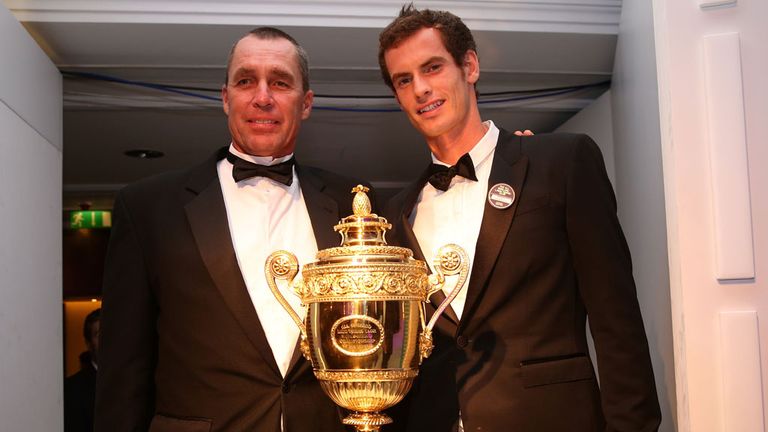 Murray became the first Briton in 77 years to win the Wimbledon men's title when he beat Novak Djokovic on Sunday, though he remains No 2 - by some margin - in the world rankings behind the Serb.
It was the Scot's second slam title, having won the US Open last year, shortly after he won Olympic gold.
Lendl believes Murray now deserves to be recognised as the world's best, despite a gap of around 3000 points in the rankings behind Djokovic..
"Under pressure right now Andy has two majors and a gold medal," Lendl said.
"Novak is a great player, don't get me wrong. He has had a phenomenal last 12 months and basically since the start of 2011, so the rankings look at all of that.
"(But) if somebody has two majors and an Olympic gold medal, and everybody else (holds) only one major, everybody can make their own opinion on that."
Majors
Lendl won eight majors in his own stellar career, and he believes the big titles, rather than rankings, are a true measure of success.
"Every champion knows how many majors they won," said Lendl. "Nobody remembers how many weeks they were number one.
"Wimbledon was more difficult to win because there was more pressure on Andy than there was at Flushing Meadows.
"If he hadn't played last year's final then he wouldn't have been prepared that well this time. I think it was a great experience to have. Any time you play a major finals and you get that experience I think it's very important.
"My expectations were to do the best job I can to give Andy the best chances to win as many as he can. And that's pretty much what happened.
"I wouldn't say it came extremely quickly. These things don't take a few weeks. The first one took over six months, seven months, but what I'm pleased about is his consistency.
"He got to the final of Wimbledon, followed by the Olympics, followed by winning the US Open, followed by the final of the Australian Open, followed by winning Wimbledon. That's a remarkable consistency and I'm very pleased with Andy in that regard. It's not easy."