Roger Federer upbeat ahead of Cincinnati Masters defence
Roger Federer says he is confident of making a strong defence of his Cincinnati Masters title next week.
Last Updated: 11/08/13 12:02pm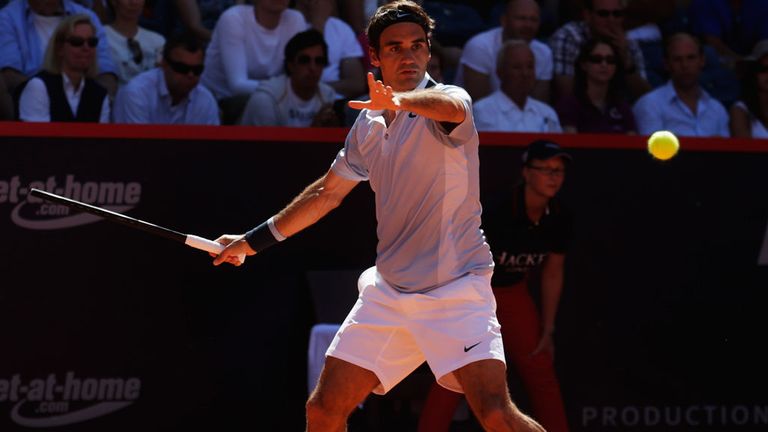 The 32-year-old from Switzerland is expected to open his account on Tuesday and as the No 5 seed gets a bye in the first round.
Federer, a five-time winner in Cincinnati, suffered shock defeats on the clay courts of Hamburg and Gstaad during July while suffering from back pain.
But he remains upbeat about his chances next week, when he is drawn to face No 4 seed Rafa Nadal at the quarter-final stage.
He said: "My passion is sky high. If the passion doesn't overweigh all the rest, the end is extremely near.
"You might be doing it for the wrong reasons. But I love what I'm doing.
"I wanted to get over Wimbledon as quickly as possible. I was ready to go in Hamburg and tried to enjoy playing.
"But I had too many problems in the back and the body while in Gstaad I was not prepared.
"I played OK, it was not like I couldn't play at all but it was frustrating not to be able to play proper tennis. But I'm fit and mentally motivated.
"I really didn't want to pull out of Montreal but it gives me more time to prepare here."
Federer is currently getting used to a new racket adding: "I'm happy with the prototype and plan to keep playing with it here."