Tennis: Rafael Nadal thinks Roger Federer will be back to his best in 2014
World No 1 Rafael Nadal says he expects his great rival Roger Federer to enjoy a bounce-back season in 2014.
Last Updated: 02/11/13 12:49pm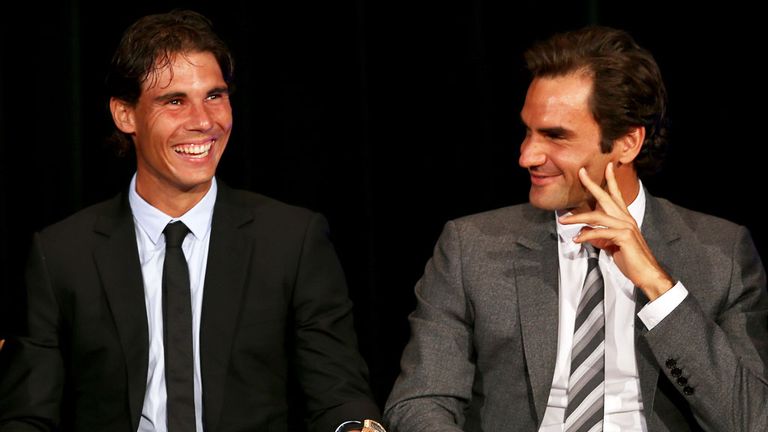 Federer is considered by many to be the greatest player of all time, having accumulated a record 17 grand slam titles in his career.
However, the Swiss 32-year-old's powers appear to be waning and he failed to reach a grand slam final this year for the first time since 2002.
But Nadal, who has enjoyed a superb 2013, winning the French Open and the US Open, is convinced his old foe is not finished yet.
"I don't have any doubt that he will be playing better than what he did this year," Nadal told a news conference at the Paris Masters.
"No doubt about that. His talent allows him to keep being one of the favourites, to keep winning the best tournaments of the year.
Motivation
"His goal probably will be finish the year well and be ready to start well in Australia next year.
"If that happens, he will be one of the candidates to win the first grand slam of the season. That's something that really motivates him.
"I am sure that he's not finished. He will work hard in the off-season to be ready for 2014. I am sure he will be back playing great tennis again."
However, Nadal does not think Federer will be too worried about reclaiming the top spot in the world rankings, where he has resided for 302 weeks in the past.
"Talking about if he's able to be back or try to be back in the No. 1 (spot), I think it's not his goal," said Nadal. "Because, at the end, he already has been there. He has been in the top positions of the ranking for a long time.
"At the end, what really makes you happy is to go on court with the feeling you can win the tournament. That's probably the only thing that maybe worries him."