International Premier Tennis League set for its inaugural player auction on Sunday
The money-spinning International Premier Tennis League is expected to stage its inaugural player auction this weekend.
Last Updated: 28/02/14 2:40pm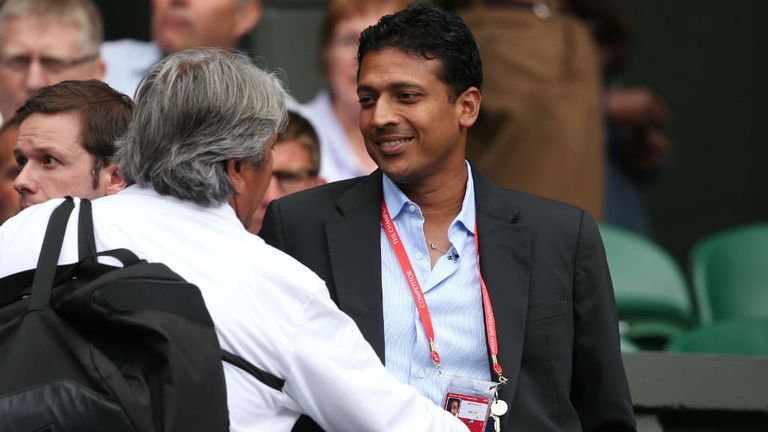 A number of the world's top players are understood to have agreed to have signed up to the off-season event which is due to take place between November 28 and December 20.
The IPTL is the brainchild of Mahesh Bhupathi and the former doubles specialist is believed to have already signed up a number of the world's top players.
Stan Wawrinka, Tomas Berdych, Richard Gasquet, Agnieszka Radwanska, Victoria Azarenka and Caroline Wozniacki look nailed-on participants in the tournament which is modelled on cricket's Indian Premier League.
However, organisers have yet to produce a list of which players will be 'for sale' in Sunday's auction.
Rafael Nadal, Novak Djokovic, Andy Murray and Serena Williams are all still reportedly weighing up their options, while 17-time Grand Slam champion Roger Federer has already distanced himself from the project.
IPTL format
The idea of the format will see five teams based in five Asian cities - Hong Kong, Mumbai, Singapore, Bangkok and Kuala Lumpur.
Each team will bid for players with budgets of up to £6.6 million and sign up men, women, and former tennis greats.
Every match will be played over five sets but the difference is that one set will be contested in men's singles, one in women's singles, one in men's doubles and one in mixed doubles - with no ad scoring.
If it remains level after four sets, the tie could come down to the 'legends'.
One thing is for sure, the leading players will find it difficult to argue burnout if they decide to join the new competition.