Nadal is struggling for form on his favourite surface, so what's wrong with Rafa?
Last Updated: 24/02/15 2:54pm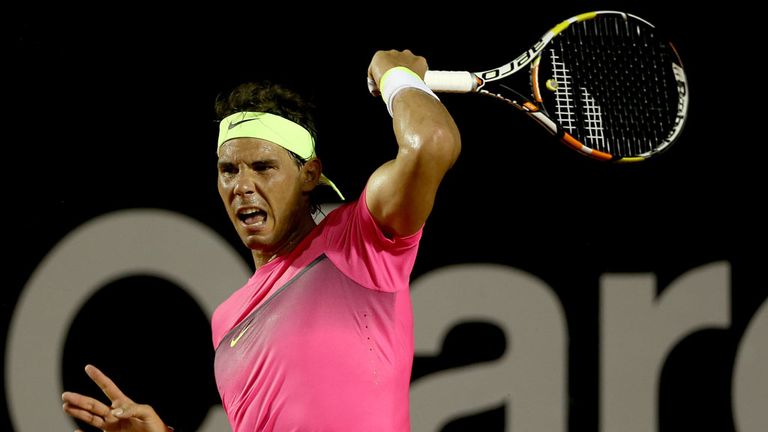 Defeat to Fabio Fognini in Saturday's Rio semi-final was a defining moment in Rafael Nadal's career as the 'King of Clay' was finally dethroned after a 12 years and 52 final-four clashes - but why is Nadal finding his latest return to action such a struggle?
He last lost a semi-final on the red stuff way back in July 2003, when, at just 17-years-old and ranked a lowly 58th in the world, the Spain star was beaten by his compatriot Carlos Moya.
Since that day in July 12 years ago, Nadal has won 52 clay semi-final matches in row, including his famous nine at Roland Garros and an incredible 25 at Masters 1000 events.
Though we mustn't discredit Fognini's performance, or dismiss the fact that Nadal's quarter-final win over Uruguay's Pablo Cuevas had finished at 3.20am the day before. It was clear that the reigning champion was cramping and evidently showing signs fatigue throughout the 2 hours and 17 minutes 1-6 6-2 7-5 defeat.
We know he's on the road back to recovery following a back injury and appendix surgery in 2014, but we're used to Nadal being on the "right path" by now, aren't we?
After winning his first Grand Slam title in 2005, Nadal has been forced to miss five other majors and four World Tour Finals. And in that time, the world No 4 - Andy Murray has just gone above him - has won at least one Grand Slam a year since 2005 - that's 14 in total.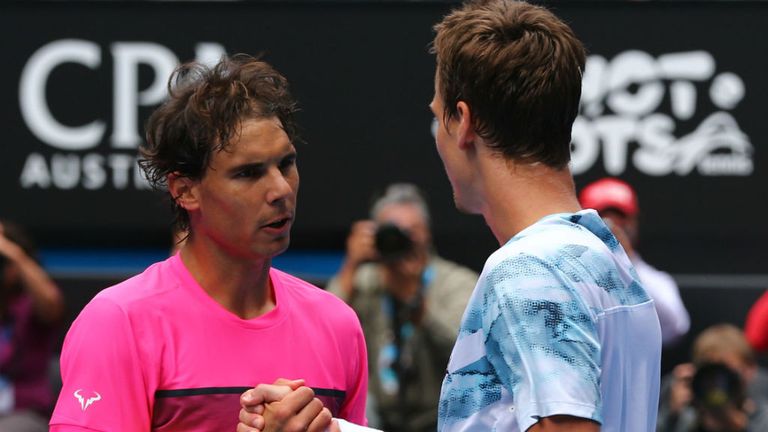 After Saturday's loss, Nadal told the ensuing media scrum: "In general, I was missing continuity. I think I had good and bad moments, also physically, which I don't really understand why.
"I didn't feel so well in my fitness starting in the second set; I'm getting tired before usual. I had no problem with my groin. I was just cramping in many places, which is strange because I've barely gotten cramps throughout my career."
Slow start
Nadal began 2015 defending his title in Doha, and subsequently lost to the 127th ranked German Michael Berrer in his first match 6-1 3-6 4-6.
The 28-year-old then travelled to Melbourne for the Australian Open. After breezing through his opening round match with Mikhail Youzhny, he then stumbled through a five-set marathon against the 112-ranked Tim Smyczek. Matches against Dudi Sela and Kevin Anderson were more straightforward but then in the quarter-finals Nadal was thrashed by Tomas Berdych in three sets, 2-6 0-6 6-7.
Then came Rio.
Should we be concerned?
Sky Sports Tennis expert Barry Cowan certainly thinks so. He told Sky Sports News HQ that Nadal seems to have lost confidence and the belief that he can come through any situation.
"I've got concerns (for Nadal)," said Cowan. "I never had a concern two years ago when he had seven months off because I always felt you can only really gauge Rafa when he gets back on the clay. It's his best surface, it's where he's dominated the sport and he's the best player ever on a clay court.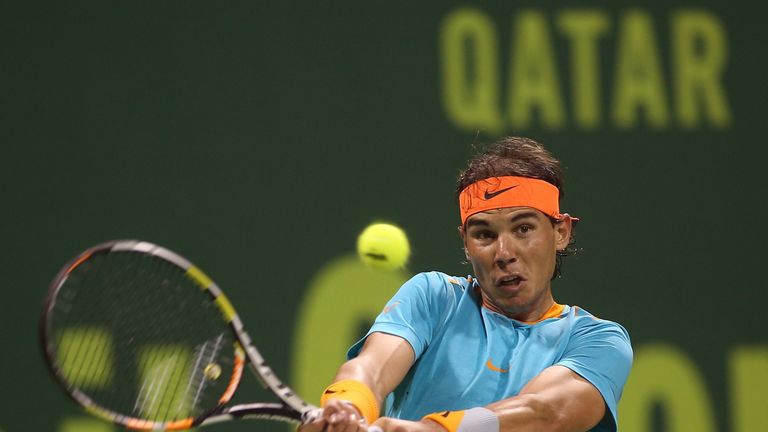 "He said he felt he played well in the first set (against Fognini); I disagree. I think he's clearly having a few problems mentally with a loss of confidence and that won't help as well when you know that you're cramping because you won't feel that when the going gets tough there's a few doubts.
"Nadal in the past has always – along with Djokovic and Federer – had 100 per cent belief that they'd be able to come through those sticky situations."
Former British No1 Annabel Croft feels the same: "I think his confidence is going to take a bit of time to come back. It didn't help that he came back onto hard court as opposed to the clay which he has done in the past."
Buenos Aires
That comeback continues this week in South America where Nadal will be hoping to forget his Rio woe with a win in Argentina.
"I definitely expect him to win," said Cowan. "If he does win that will be the confidence he needs going forward to Indian Wells and Miami. Then, what happened this week in Rio will be forgotten.
"However, if we're going to look at the glass half-empty and he doesn't win this title this week that will only add to the doubts.
"He's a great champion and if he's still got the will - and I'm sure he still has - he'll find a way."