​Stan Wawrinka says Roger Federer, Rafa Nadal, Novak Djokovic and Andy Murray are better
Last Updated: 09/06/15 4:00pm
​Stan Wawrinka joined the elite band of players who have won more than one Grand Slam title in Paris on Sunday, but he still believes he does not belong in the current top bracket.
That is the reserve of the so-called "Big Four" of men's tennis comprising Roger Federer (17 Grand Slam titles), Rafa Nadal (14), Novak Djokovic (8) and Andy Murray (2), he said after defeating Djokovic in four sets in a superb French Open final on Sunday.
It was his second Grand Slam title after last year's Australian Open breakthrough win and at 30-years-old he is clearly playing the best tennis of his life.
Still, he sees no reason to start talking about the "Big Five."
"I'm not as good as they are. I mean the Big Four. But I'm quite good enough to win two Grand Slam tournaments," Wawrinka said.
"I can beat them in major tournaments, in a semi-final, in a final. But once again, the "Big Four" will always be the "Big Four."
"I don't want to be in comparison with them. I want to make progress and strides. I want to beat them. That's all. It is as simple as that."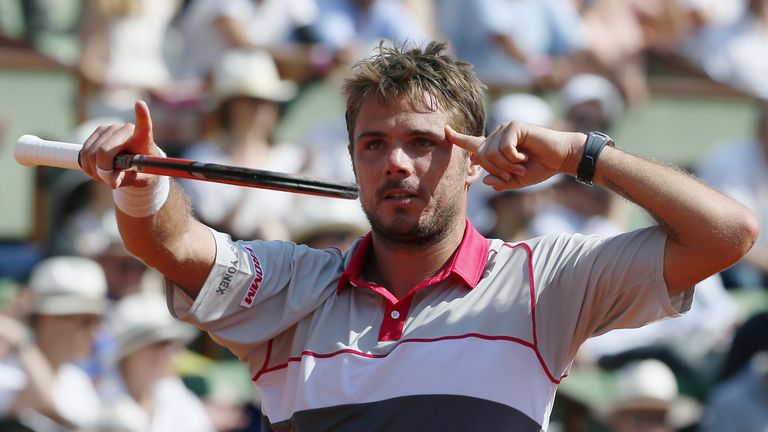 I can beat them in major tournaments, in a semi-final, in a final. But once again, the "Big Four" will always be the "Big Four".
Stan Wawrinka
Major progress
Progress and strides, the Lausanne-based player certainly has made over the last few years from being a reasonably good journeyman, hidden in the giant shadow of legendary countryman Roger Federer, to a two-time Grand Slam champion.
Wawrinka, who lost in the first round at Roland Garros last year, had a strong start to the year, reaching the semi-finals in Melbourne once again and winning the title in Rotterdam.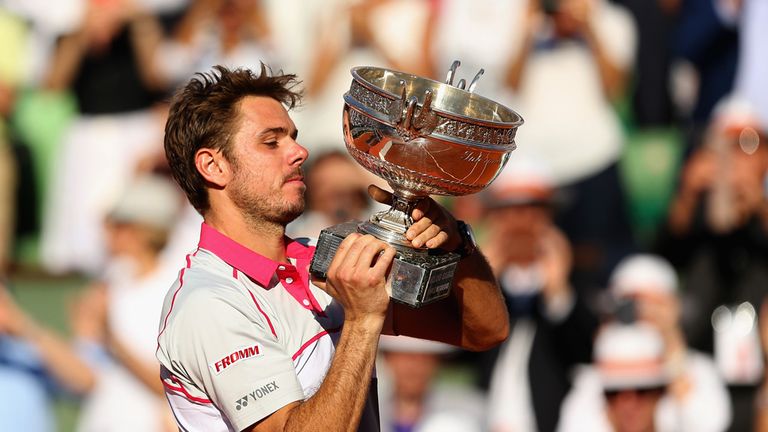 But his form started to tail off in March and April just as reports emerged that his marriage was in difficulty.
But a run into the Rome semi-finals boosted his confidence and he went from strength-to-strength in Paris, defeating second seed Federer in the last eight and home hope Jo-Wilfried Tsonga in the semis before eclipsing Djokovic.
"It's important when you're an athlete that you can concentrate fully on what you are doing. You have to do some sacrifice. You have to work out. You have to be relaxed in your mind.
"That's what I did so well. Since after Monaco I found the balance between when I'm on the court, when I'm doing tennis, I'm doing it 100 per cent without anything outside.
"But I'm still surprised that in two months I can win the French Open, because I wasn't in good shape after Monaco.
"It was a tough, tough moment for me. To say that now I won the French Open, it's something completely crazy."